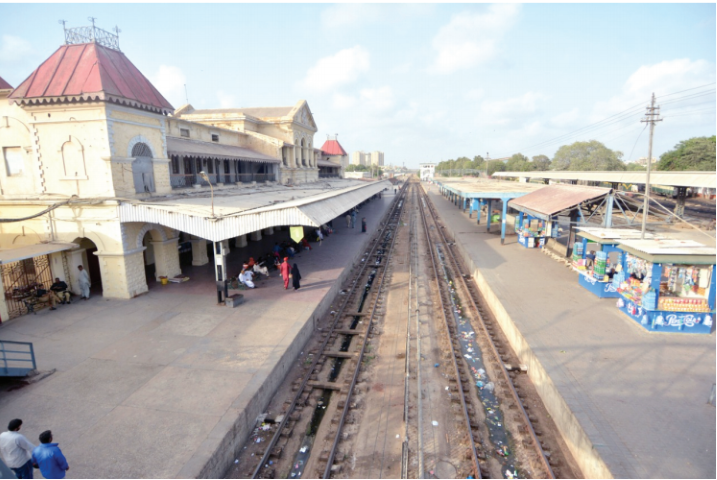 ---
LAHORE:
The rail traffic remained disrupted on the main line, delaying the arrival and departure of various trains after two passenger trains collided near Ghotki earlier this week, it emerged on Thursday.
According to reports, the departure of various passenger trains from Lahore to various destinations experience long delays almost on a daily basis due to various operational issues.
Lahore-Karachi Awam Express train was delayed by 4 hours, while the Karachi Express from Karachi was delayed by two and a half hours, railways sources said.
Several train operations, including Lahore-Karachi Karakoram, Lahore Jinnah Express train, Lahore Green Line train, were delayed by two hours.
The terrible Ghotki train tragedy had left 65 people dead with more than 100 people injured.
The Pakistan Army on Tuesday said that the relief and rescue operation in the Ghotki passenger train accident had been completed.
"Train engine bogies removed from track," the Inter-Services Public Relations (ISPR) said in a press release.
"Efforts are underway to open railway track after necessary repair and maintenance."
The incident occurred when a Karachi-bound train ploughed into the derailed bogies of a Sargodha-bound express near the border between Sindh and Punjab provinces in the wee hours of June 7.
It is pertinent to mention that the condition of the main line, especially Sukkur-Karachi sections, is dilapidated and has been considered dangerous for a safe train operation, as train accidents become rampant.
COMMENTS
Comments are moderated and generally will be posted if they are on-topic and not abusive.
For more information, please see our Comments FAQ