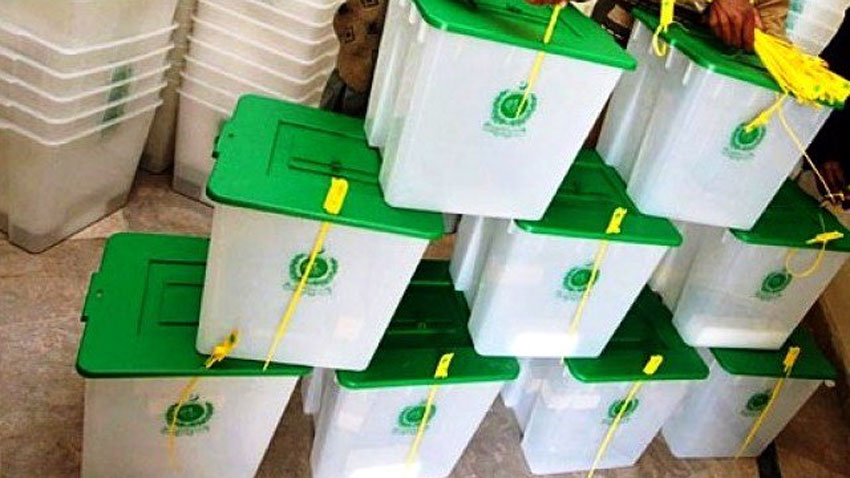 ---
MUZAFFARABAD:
Chief Election Commissioner Justice (retired) Abdul Rashid on Thursday announced that the 11th general elections for the Azad Jammu and Kashmir Legislative Assembly (AJKLA) would be held on July 25.
According to the chief election commissioner, general elections would be held in 33 constituencies located within the limits of AJK and for 12 seats of Jammu and Kashmir refugees settled in Pakistan.
About four constituencies have been added as compared to the previous polls, he added.
"As many as 3,220,546 Kashmiri voters will exercise their right, of which 1,519,347 are male voters and 1,297,743 are female," the chief election commissioner added.
He said that candidates can submit nomination papers till 4 pm on June 21 whereas scrutiny of papers will be done till June 26.
Objections can be lodged till June 27 and return of papers would be possible till July 2.
"The final list of candidates will be posted in July, and candidates will be allotted symbols on July 4," he added.
Read more: AJK all set to hold general elections in July
Earlier it was reported that the Azad Jammu and Kashmir Election Commission (AJKEC) finalised all arrangements to hold general elections in the month of July.
"Making necessary arrangements for organising the general elections 2021 of Azad Jammu and Kashmir Legislative Assembly (AJKLA) in pursuant to Article 22(4) of the AJK Interim Constitution 1974 and the election laws for the time being in force," AJKEC member Farhat Ali Mir said while talking to journalists in Muzaffarabad on Monday.
The general election shall be held within a period of 60 days immediately preceding the day on which five years term of the assembly is due to expire latest by July 29, he added
He said that all necessary arrangements have been finalised for holding of the forthcoming polls within the constitutional time frame.
"The executive authorities of AJK government have been advised to provide administrative, financial and logistic support to the AJKEC on an emergency basis as envisaged by the Constitution and election laws without any slightest lapse on their part,: he said, adding, "The timeline for holding election 2021 is expressively determined under the provisions of the AJK Interim Constitution 1974 which shall be followed."