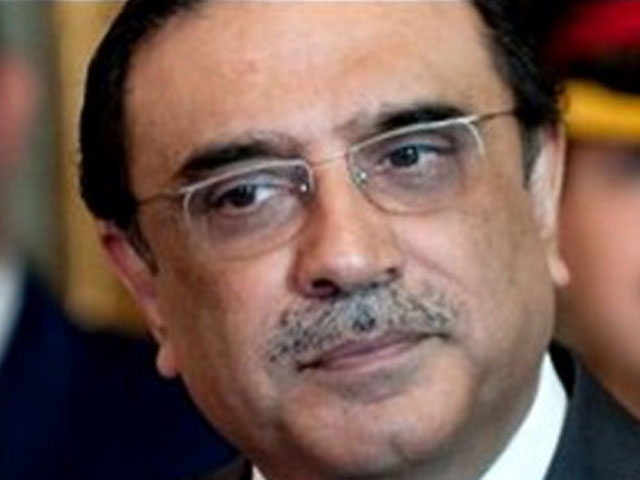 ---
ISLAMABAD:
The National Accountability Bureau (NAB) has opposed former president Asif Ali Zardari's request for transfer of his graft trials from accountability courts in Islamabad to a similar courts in Karachi in view of his illness.
One of the NAB's directors general has submitted a 13-page statement concise in the Supreme Court in response to Zardari's plea. The statement said accountability courts in Islamabad have already indicted the PPP leader and that NAB is present witnesses before the courts without any delay.
NAB said the accused has already been exempted from personal appearance and a "mere convenience of accused persons cannot be termed as a valid and cogent reason or grounds for transfer of references from Islamabad to Karachi".
"Additionally it is the defence side which is seeking adjournments from the trial court in order to delay the proceedings and not even a single adjournment has been sought by NAB," it added.
NAB, however, clarified that it will have no objection if the SC orders the accountability courts to conclude the trials in a particular timeframe. The accused/defence counsel [may] also be directed not to seek any unnecessary adjournment during the trial proceedings," it added.
Read Court extends interim bail of Zardari's aide
t stated that due to its successful inquiries and investigations, a number of accused persons have struck a plea bargain deal or sought pardon and agreed to surrender the illegal benefits availed by them either in the form of cash or land illegally allotted to them.
NAB said investigations/trials in the fake accounts case were transferred from Karachi to Islamabad on the Supreme Court's direction. "Zardari's review petition has been already rejected and the matter has attained finality; therefore, the application is not maintainable and same is liable to dismissed."
Regarding the question of Zardari's illness, NAB said he has the legal right to get exemption from the court and the Supreme Court is not the proper forum to redress his grievances. There is a great difference between grant of bail and transfer of proceedings, it added.
According to NAB, Zardari is not hospitalized anymore and was in Islamabad in connection with the Senate elections therefore he is fully fit to travel as he is participating in active political activities.
The statement said section 16 of the National Accountability Ordinance (NAO) is statutory enactment and cannot be measured on a threshold of Article 25 of the Constitution alone.
NAB also highlighted reasons as why the apex court had ordered to transfer fake accounts cases from Karachi to Islamabad. A three-judge bench of the apex court led by Justice Umar Ata Bandial is hearing Zardari's plea regarding transfer of these cases from Islamabad to Karachi.
COMMENTS
Comments are moderated and generally will be posted if they are on-topic and not abusive.
For more information, please see our Comments FAQ