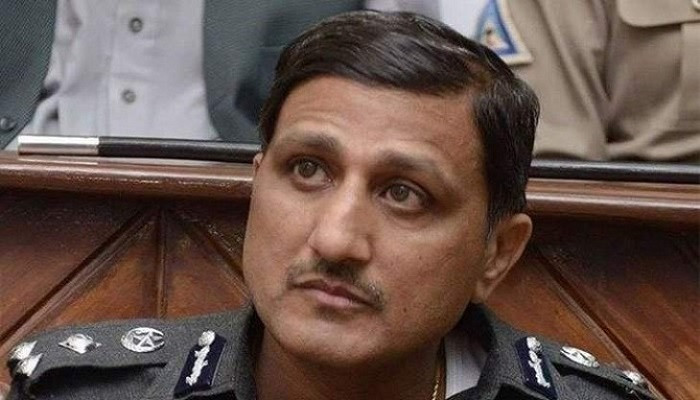 ---
ISLAMABAD:
The federal government on Tuesday removed of Federal Investigation Agency (FIA) Director General Wajid Zia and appointed in his place Sanaullah Abbasi, a Grade-22 officer, according to a notification issued by the Establishment Division following approval of the decision by the federal cabinet.
Zia has been appointed head of the National Police Bureau (NPB), said the notification. New FIA DG Sanaullah Abbasi had been serving as the Inspector General of Khyber Pakhtunkhwa (K-P) police since January 2, 2020. Previously he had also served as the IG Gilgit-Baltistan.
According to the notification, Abbasi had been replaced by Frontier Constabulary (FC) Commandant Dr Moazzam Jahan Ansari, a Grade-21 officer as the new IG K-P. Ansari – whose name is included in the promotion zone to grade 22 – had also served as the IG police in Balochistan.
In Ansari's place, Salahuddin Khan, a Grade-21 officer, has been posted as the new FC commandant. Khan was earlier posted as IG Azad Kashmir. He has been replaced by Sohail Habib Tajik, a Grade-20 officer as the IG Azad Kashmir.
According the Establishment Division notification, the services of Deputy Inspector General (DIG) M5 Motorway Police Sher Akbar, a Grade-20 officer, had been handed over to the Punjab Police.
Wajid Zia, a senior officer in the Police Service of Pakistan, is retiring on March 27, 2022 after completing his tenure. Zia was the head of the joint investigation team (JIT) which was formed in the Panama papers case against the Sharif family. Later the government appointed him as the FIA DG.
Previously Zia, had served as the Additional Director General (Immigration), FIA, and serving in the FIA's Financial Crimes Wing. He had also served in the Intelligence Bureau and the Motorway Police. He was also part of the Hajj scandal probe team.