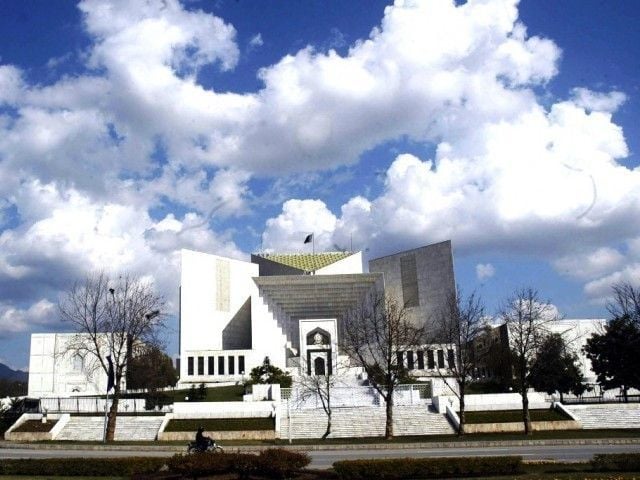 ---
ISLAMABAD:
The Supreme Court has asked over a dozen petitioners to move the Gilgit-Baltistan (G-B) Chief Court against their convictions by military courts. All these people hail from the G-B region.
A three-judge bench – presided over by Justice Mushir Alam – on Wednesday heard a slew of petitions filed by 14 different individuals convicted by the Field General Court Martial (FGCM).
Justice Alam noted that the convicts could file an appeal against their convictions to the chief of army staff (COAS), who under section 133-B of the Pakistan Army Act is authorized to hear such appeals. He can even delegate his power to some other officer to hear appeals, he added.
Read more: Accountability court to indict Sindh CM on June 30
The presiding judge noted that the convicts can also move the respective high courts against the military courts' orders. The counsel for the petitioners said as the COAS is stationed in Rawalpindi, they filed their appeals in the Lahore High Court (LHC) Rawalpindi bench.
Justice Sardar Tariq Masood, a member of the bench, asked the counsel if he would move the Islamabad High Court (IHC) if the president – who has the authority to hear mercy-petitions in murder cases – rejected a plea.
Justice Mushir Alam told the counsel that the bench could not hear arguments on merits of the petition. "This is the job of trial and high courts," he added. The bench later asked the petitioners to move the G-B Chief Court against the military courts' orders.
In January 2015, the former PML-N government established military courts across the country – including the G-B – as part of its National Action Plan (NAP) adopted in the wake of the December 2014 attack on schoolchildren in Peshawar.