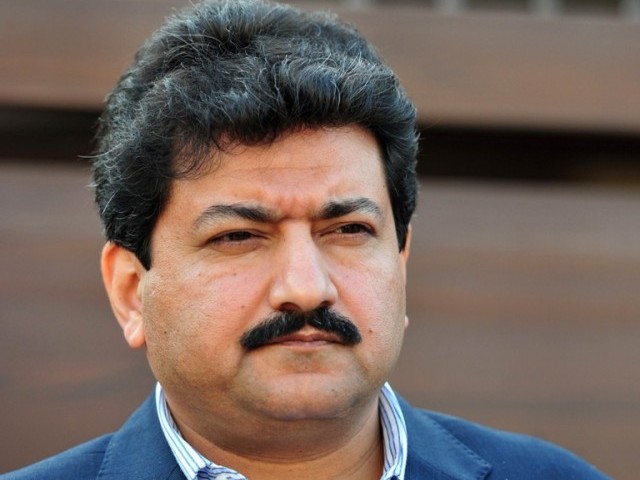 ---
Prominent TV anchor and journalist Hamid Mir on Wednesday issued an apology for his controversial remarks against the Pakistan Army during his speech at a protest outside National Press Club (NPC), in Islamabad.
In a joint statement of the committee formed by Mir, Rawalpindi Islamabad Union of Journalists (RIUJ), NPC, the journalist said that protests outside the NPC on May 28 were against attacks on journalists.
"Disappointment was being shown as nothing was being done against the attacks on journalists which also included me," Mir said in the written statement.
The veteran journalist said that during the demonstration, some journalists present gave strongly-worded statements. "I am fully aware of negative sentiment/narrative caused by my statements".
Read more: ISI rubbishes allegations of attack on journalist Asad Ali Toor
"I want to say, without being under pressure of any kind and with full responsibility and consciousness, that I did not take anyone's name during my speech nor do I have any animosity with the Pakistan Army."
Mir added that he had closely witnessed the sacrifices rendered by the troops from Siachin to the Line of Control (LoC) and from FATA to Balochistan.
"I felt honour in covering them," Mir said.
He further said that he did not want to hurt the sentiments of anyone and apologises "from the bottom of his heart" if he did so.
The journalist also urged the federal government to take action and stop the attacks on journalists and arrest the perpetrators who did so in the past and bring them to justice.
Mir urged the government to pass a law in parliament for the protection of journalists as soon as possible.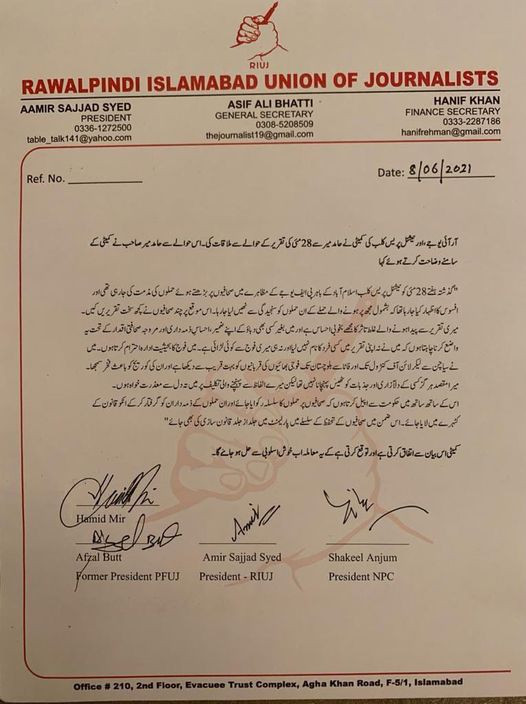 PHOTO: EXPRESS