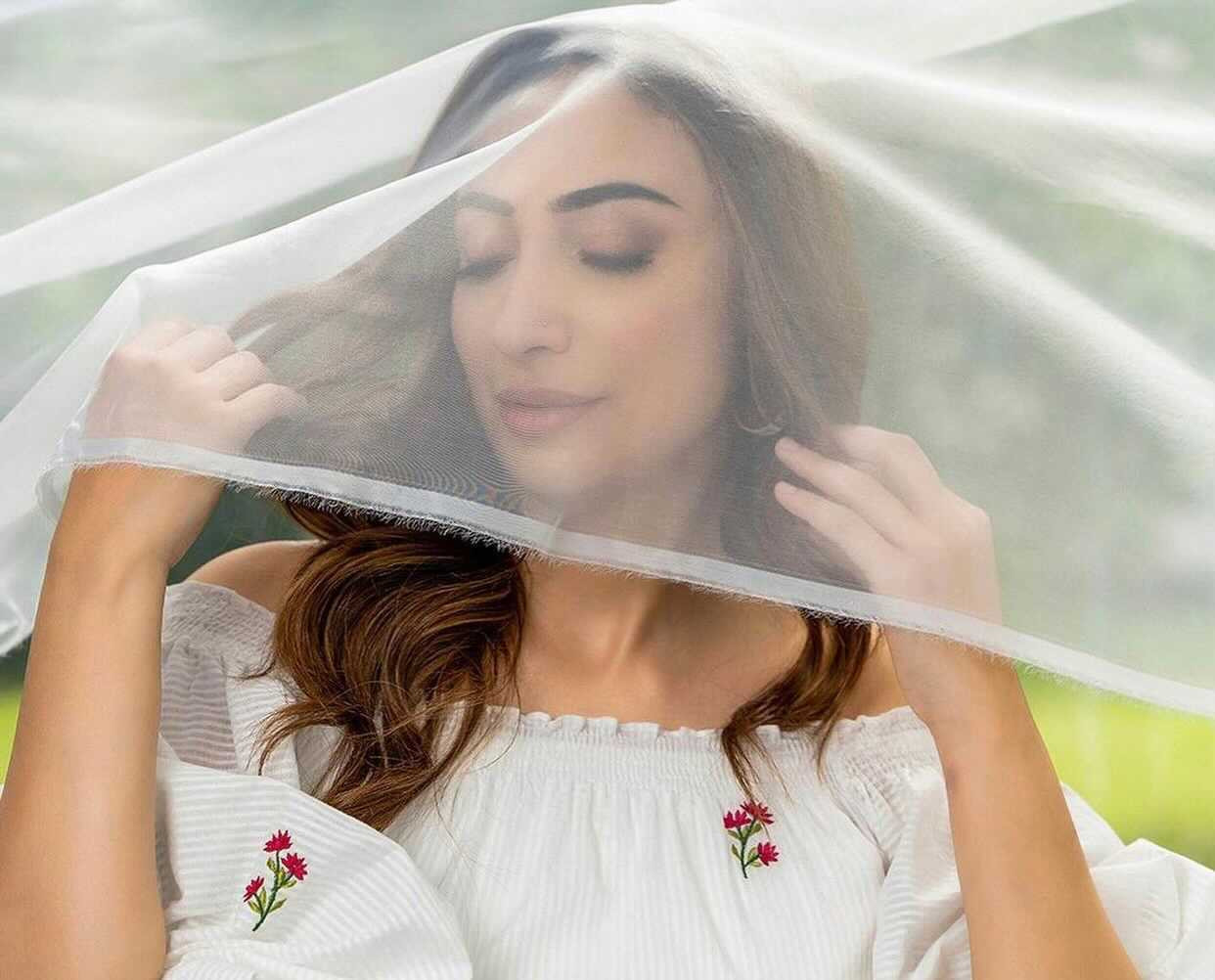 ---
Popular host Anoushey Ashraf took to Instagram and shared an incident (that she adds happens far too often) where a user harassed her online by sending her indecent messages. The renowned artist took to the social media app and posted the indecent message alongside the user's profile, naming and shaming him.
Anoushey then shared a couple of messages she had received in her direct messages, where several women are lending support and revealed their own experiences of being harassed online. After sharing the screenshots, Anoushey, in an Instagram story, explained why she decided to name and shame the harasser instead of ignoring it as most of the time.
"Today I shared a story of a man who sent me an indecent message," she began, adding many reported the said account. "Many reached out to me, thanking me and lending me their support - which I truly appreciate. One of the reasons I put his name out there is because I think a lot of people need to learn that they can't get away with this [harassing someone]."
She further added, "Had I not said anything, he would have done the same with vulnerable women, younger girls - girls who might not understand what's going on. It isn't a cool thing, they [women] would not know how to react."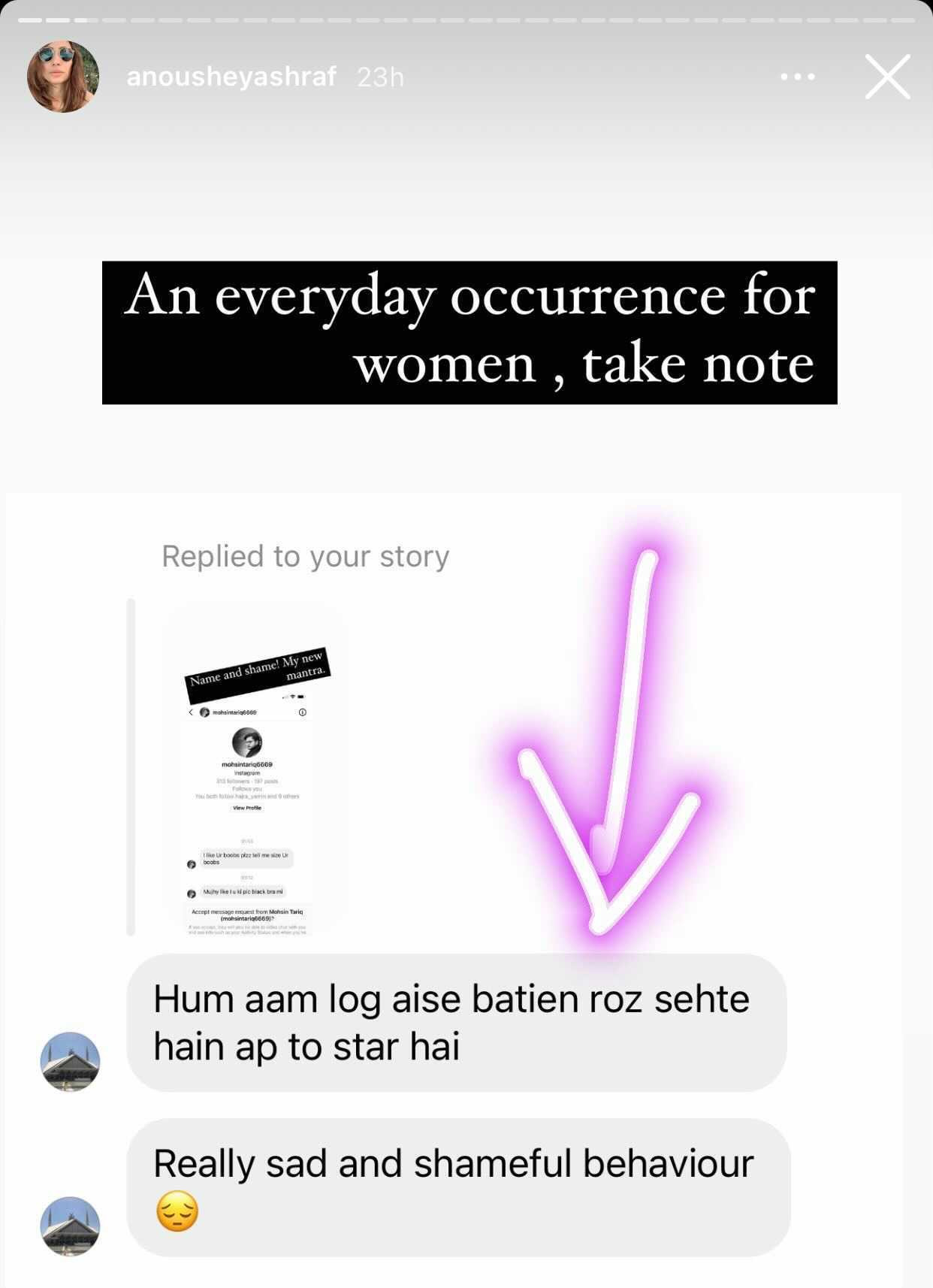 Anoushey went on to reason, "So when something like this goes on to public forum now that the man has seen his face plastered on my Instagram, I think he's going to realise to not do this to another woman again. For that reason alone, I think it's fine to put everything out there and even get hate for it."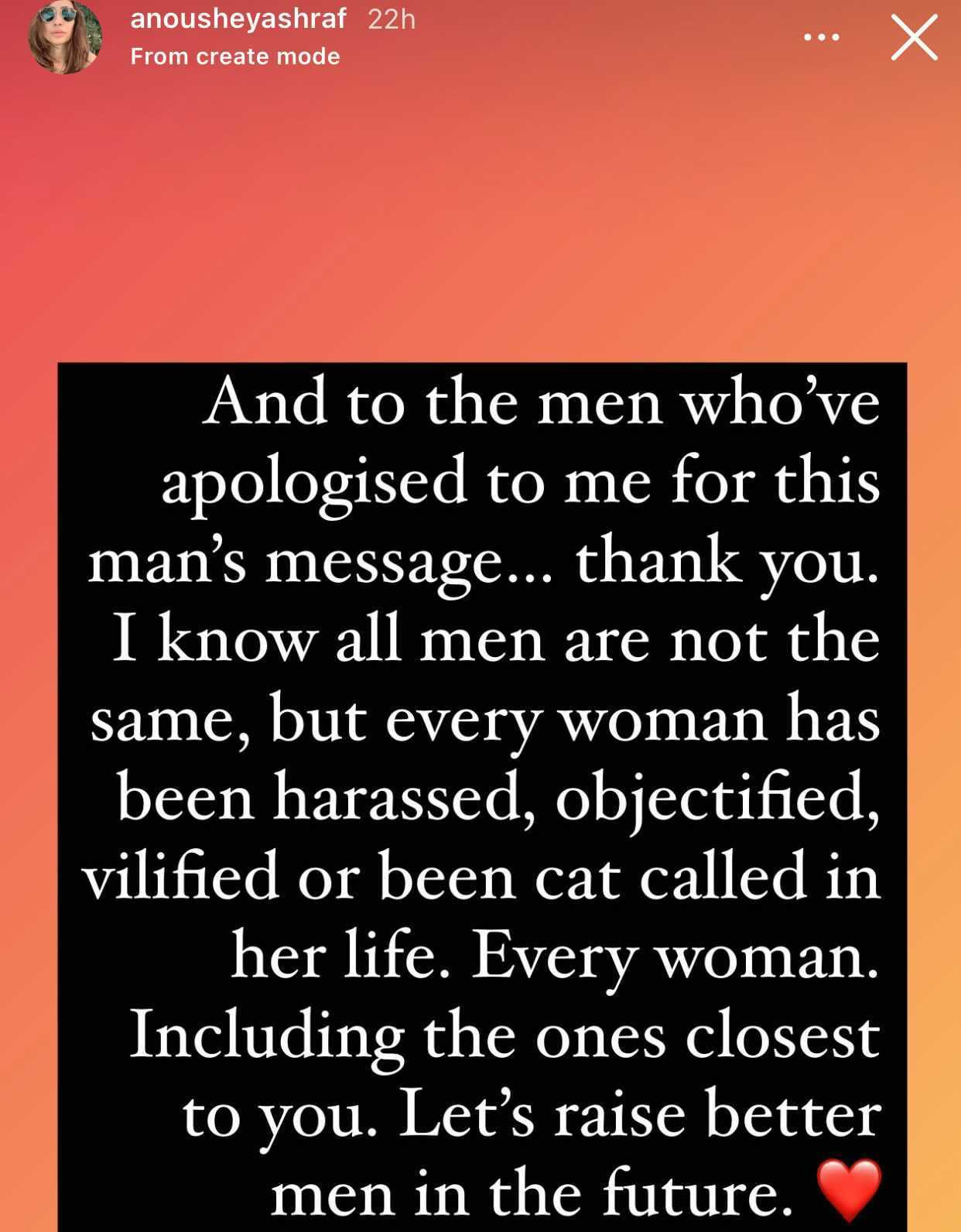 Recently, a lot of Pakistani celebs have spoken up against trolling and online harassment. Fahad Mustafa, Ali Rehman Khan and others have talked about the ill-treatment of the women of the showbiz industry.
Have something to add to the story? Share it in the comments below.