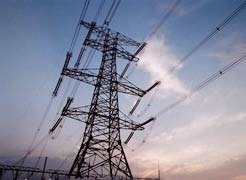 ---
ISLAMABAD:
The National Electric Power Regulatory Authority (Nepra) has approved a reduction of Rs0.4371 per unit in power tariff on account of fuel cost adjustment for April 2021.
It has issued a notification in this regard. The Central Power Purchasing Agency-Guarantee (CPPA-G) had requested a negative fuel cost adjustment of Rs0.8407 per kilowatt-hour (kWh) having impact of Rs8.5 billion.
The regulator held a public hearing on June 2, 2021. It, however, slashed tariff by Rs0.4371 per kWh, which would provide consumers a benefit of Rs4.4 billion.
In its earlier fuel cost adjustment decisions for August and October 2020, the regulator had provisionally deducted Rs7.5 billion on account of deviation by power plants from the economic merit order. However, based on information and data provided by the National Power Construction Corporation (NPCC)/National Transmission and Despatch Company (NTDC), Nepra again assessed the impact and allowed a relief of Rs4.4 billion out of the previously withheld amount.
It included the same fuel cost adjustment for April 2021, which resulted in a reduction in the negative fuel cost adjustment to Rs0.4371 per kWh.
Read more: NEPRA report shows improvement in K-Electric, NTDC
Power distribution companies will apply fuel cost revision for April 2021 in the billing month of June 2021 to all consumer categories of ex-Wapda distribution companies, except for lifeline consumers having consumption up to 50 units, domestic consumers consuming up to 300 units and agricultural consumers.
Nepra clarified that the reduction in power tariff was also applicable to the domestic consumers having Time of Use (ToU) meters irrespective of their consumption levels.
Furthermore, industrial consumers getting the special industry package would not receive the benefit of negative fuel cost adjustment on incremental sales. They would, however, get the benefit of negative adjustment on base tariff. K-Electric consumers will not receive any benefit. The fuel cost adjustment will be applicable for one month only.
This will be a welcome relief for the consumers who are already facing high electricity rates.
Published in The Express Tribune, June 8th, 2021.
Like Business on Facebook, follow @TribuneBiz on Twitter to stay informed and join in the conversation.
COMMENTS
Comments are moderated and generally will be posted if they are on-topic and not abusive.
For more information, please see our Comments FAQ