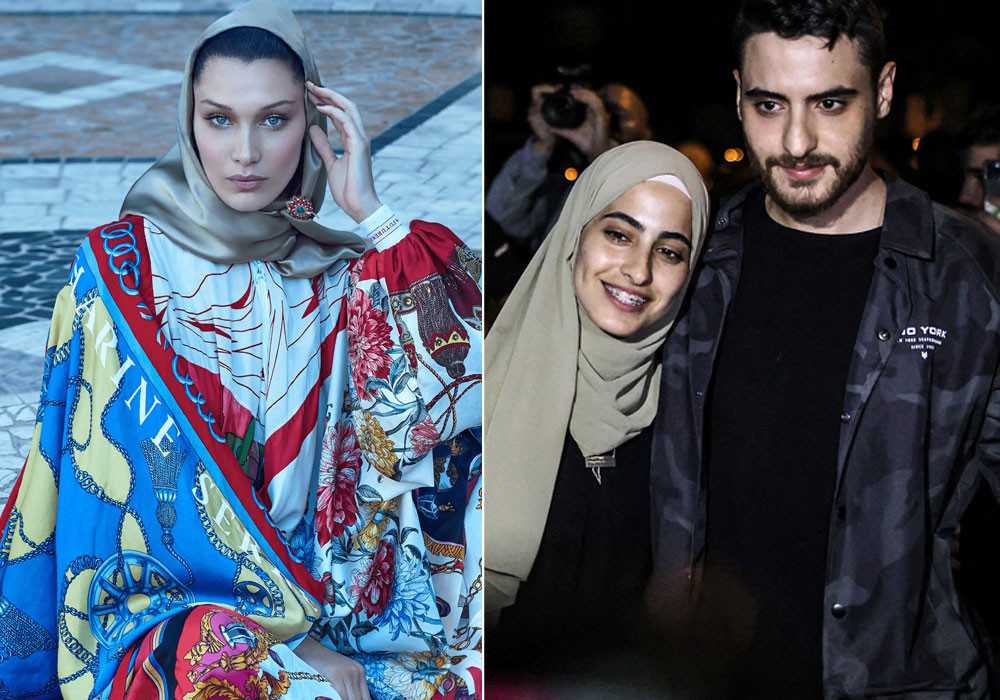 ---
Israeli police detained and later released prominent Palestinian twin activists on Sunday for campaigning on social media against the eviction of a group of Palestinian families from an east Jerusalem neighborhood.
Officers arrested Muna el-Kurd, 23, and left a summons for her twin brother, Muhammad, 23, at their home in Sheikh Jarrah, the part of the city that has become a flashpoint for protests in recent weeks. Muhammad later turned himself in.
Soon after the news broke, supermodel Bella Hadid, who has been voicing support for Palestine since the atrocities began, took to Instagram and extended her support for the activist duo. "This is bravery," the 24-year-old said in a video about the siblings on her Instagram story. "Her [Muna el-Kurd] brother, Muhammad el-Kurd, my friend, is our source of information on the ground."
Before Muna was freed, police briefly clashed with a crowd outside the station, throwing stun grenades. As many as eight families are waiting for a Supreme Court appeal on whether they will need to leave the area so that Jewish settlers can move in.
Father accuses Israeli police of silencing protests
Nabil el-Kurd, the pair's father, said police "stormed the house in large numbers and in a barbaric manner." He said, "The reason for the arrest is that we say that we will not leave our homes and they do not want anyone to express opinions; they do not want anyone to tell the truth. They want to silence us."
Muna was led away in handcuffs, according to footage released on social media. A spokesperson for the Israeli police, without naming her, confirmed the arrest on "suspicion of participating in riots."
The el-Kurd twins, whose family is one of those facing the loss of their home, have been leading an active protest movement on the streets and on social media. Muna rose to prominence after a video of her challenging a group of Jewish settlers went viral recently. The planned evictions from Sheikh Jarrah have fueled weeks of unrest in the holy city, which is home to key religious sites for Jews, Muslims and Christians.
COMMENTS
Comments are moderated and generally will be posted if they are on-topic and not abusive.
For more information, please see our Comments FAQ