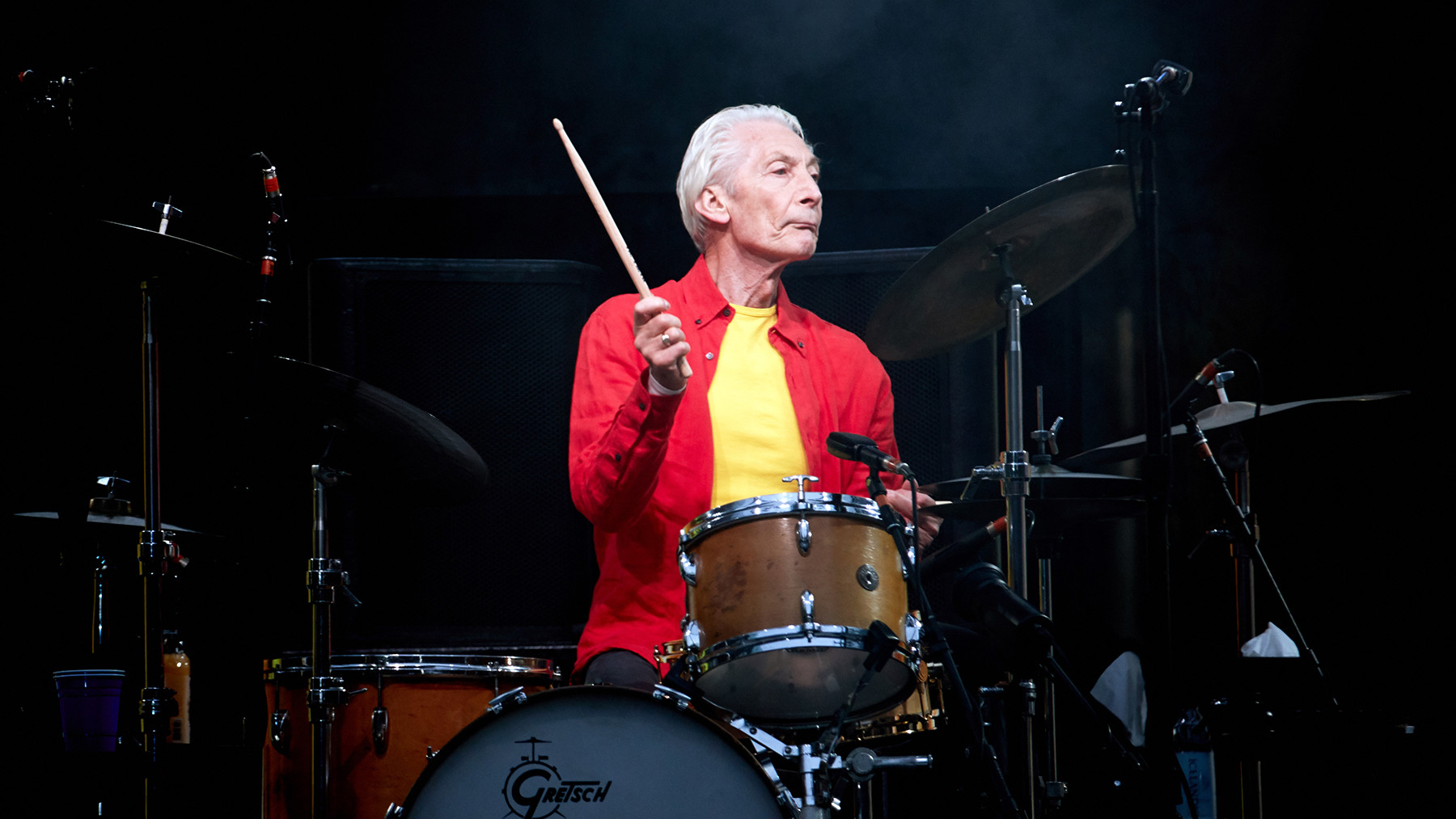 ---
Several years ago, Rolling Stones drummer Charlie Watts told British newspaper The Guardian that he wouldn't mind if his band called it a day — as long as it was "amicably."
"I love playing the drums, and I love playing with Mick [Jagger], Keith [Richards] and Ronnie [Wood]," he said. "I don't know about the rest of it. It wouldn't bother me if the Rolling Stones said: 'That's it ... enough.'"
After all, the drummer has been playing with the band for nearly six decades and turned 80 on June 2. At some point, you have to think about when you are going to retire. On the other hand, he told The Guardian, "I don't know what I would do if I stopped." Without Watts as a calming influence among rock 'n' roll's long-serving band, the Rolling Stones would probably no longer exist.
Watts' diplomatic tact has often served to bring the hot-tempered, quarrelsome Jagger and Richards to their senses. It is due to his calming influence that the Rolling Stones are still together and ready to hit the road again once the pandemic has subsided, with their 2020 tour having been postponed. As Richards once said, "There couldn't be Rolling Stones without Charlie Watts."
Richards drafts Watts into Stones
Charles "Charlie" Robert Watts was born in Kingsbury, now a district of London, in 1941. The son of a truck driver studied art and graphics and joined Alexis Korner's band Blues Incorporated as a drummer.
The loose blues collective also included singer Mick Jagger and guitarists Brian Jones and Keith Richards, who all dropped out of the band to form the Rolling Stones in 1962. Just one year later, Watts quit his job as a graphic artist when Stones guitarist Richards insisted he play drums in the new band. Watts has been keeping metronomic time for the legendary rockers ever since.
With typical understatement, Watts has often been the overlooked man in the background, letting his band mates takes center stage. "Charlie Watts gives me the freedom to fly on stage," Richards once said of the taciturn drummer with perfect timing.
While most rock stars tend to make headlines for their erratic lifestyles, the drummer has been happily married to Shirley Ann Shepherd since 1964. He overcame his alcohol and drug addictions back in the 1980s and famously dislike touring. "I hate leaving home," he once said. "I love what I do, but I'd love to go home every night." Today, he and his wife live a secluded life in the country, where Watts breeds Arabian horses.
Not your typical rock'n'roller
Watts contrasts pretty much every image the Rolling Stones evokes. Rather than wearing jeans, he prefers suits. He loves jazz music, citing it as a major influence on his drumming style — yet exactly the kind of music the Stones rebelled against at the beginning of their career.
And he is modest, having said he feels embarrassed when receiving minutes-long standing ovations. Together with the Stones, Watts was inducted into the Rock'n'Roll Hall of Fame in 1989. Rolling Stone magazine also put the time-keeper in twelfth place on its list of the best drummers of all time.
Through near six decades with the Rolling Stones, Watts has remained skeptical of fame. In the end, he only wants one thing — to make music. "It's been years and years and years I've been playing the drums, and they're still a challenge, I still enjoy using drumsticks and a snare drum," he once said.
Have something to add to the story? Share it in the comments below.