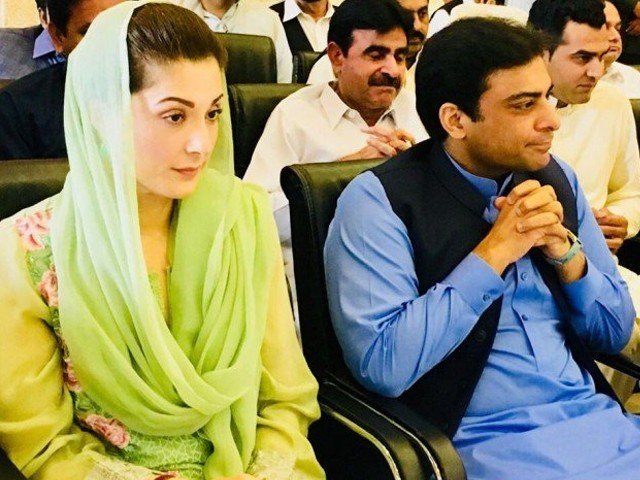 ---
LAHORE:
The opposition lawmakers challenged the Punjab government claiming that 40% of bills had been passed by the Pakistan Tehreek-e-Insaf-led (PTI) government through ignoring due process and violating the rules.
This was stated by Pakistan Muslim League-Nawaz (PML-N) Lawmaker Samiullah Khan during Punjab Assembly's proceedings. The opposition strongly protested over being introduced legislation and getting them passed through illegal ways.
PML-N's Samiullah said he was challenging here that the PTI-led government got passed 40% of the bills without adopting due process and violating the rules. Fiery words were exchanged after PML-N Malik Muhammad Ahmed questioned the government's conduct, alleging that the rules were being 'bulldozed'.
"One-way traffic is being run rather than properly pondering over the bills. No doubt we are not the part of committees as we have a clear stance of the chairpersonship of the Public Accounts Committee after the government denied giving its chairpersonship to Opposition Leader Hamza Shehbaz Sharif." At which Punjab Law Minister Basharat Raja asked, "Why are you asking this when you people are not part of the committees?" The PTI-led government will not wait for anyone and continue moving ahead, he added. "Do you think we should wait for the PML-N before passing legislation?"
At one stage, PML-N lawmakers seemed divided when most of its lawmakers boycotted the House proceedings over introducing legislation without adopting due process. However, five members remained in the house.
After attending the question-answer session, they also left the house. Later, the PML-N lawmakers once again entered the House when bills were being passed. They pointed out quorum for a second time and then continued pointing out the issue, but all in vain as the panel of chairmen Mian Shafi continued running the house.
As the house proceedings started, the treasury benches chanted slogans in favour of the armed forces as MPA Syeda Maimanat Mohsin alias Jugnu Mohsin reportedly sought the interpretation of the term 'Na Maloom Afraad' and demanded that such people should be brought in records.
Soon, the atmosphere of the house turned into an 'exchange of fiery words' as Jugnu Mohsin raided a question about those who attacked, tortured, and killed journalists and also posed threats to them.