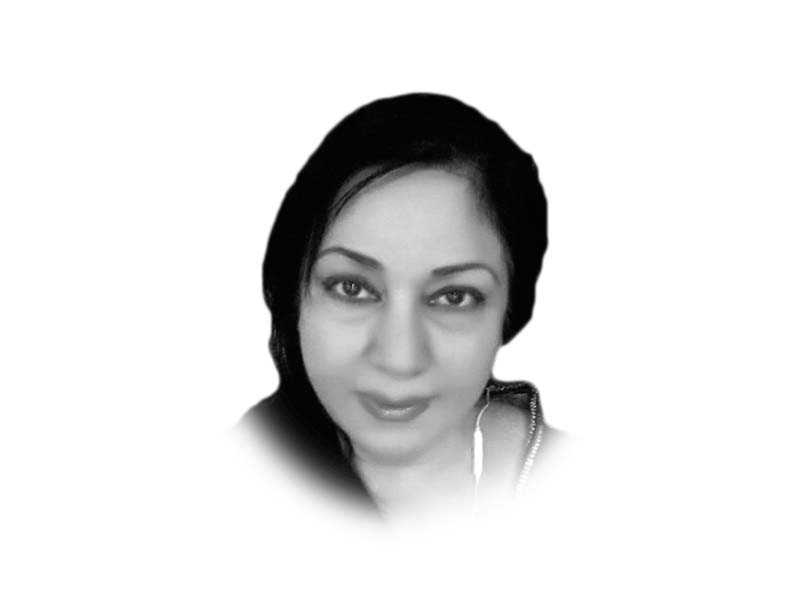 ---
June brings back painful memories of 1984 and the so-called Operation Blue Star when the legendary Sant Jarnail Singh Bhindranwale was assassinated by the Indian army after the desecration of Akal Takht. Bhindranwale's legend has not only lived on but has become a source of strength for Sikhs globally and in India.
Bhindranwale's epic struggle in the 80s was aimed at the fulfilment of a list of demands based on the Anandpur Sahib Resolution. He launched Dharam Yudh Morcha in August 1982, asking the Sikhs to return to the roots of Sikhism, fighting against consumption of liquor, drugs and laxness in religious practices, such as the cutting of hair by Sikh youth. Dharam Yudh Morcha also had some major economic objectives, including acquiring a larger share of irrigation water for Punjab and the return of Chandigarh to Punjab.
Unfortunately, the Indian government retaliated by Operation Blue Star in June 1984. The army entered Akal Takht with heavy artillery support to eliminate Bhindranwale and his valiant soldiers including former Sikh Major General Shabeg Singh. Bhindranwale was martyred on June 6, causing permanent fissures between Sikh and Hindu communities.
Khalistan or a 'pure land for Sikhs' has remained a dream for Indian Sikhs and the strong diaspora. From the grandeur of Sikh rule in the Subcontinent to bitter memories of the operation and desecration of Akal Takht in 1984 (which resulted into a mutiny in Indian military), Khalistan has been a constant demand of Sikhs. In Canada, US, UK, Europe, South East Asia and Australia, Khalistan is becoming a major movement. The Sikh Federation UK had already presented its manifesto with three major objectives:
"Independent inquiry into the actions of the UK government in the lead up to and after the June and November 1984 Sikh genocide; call for the UK government to recognise the events of June and November 1984 as a Sikh genocide; and call for the UK government to recognise and support the application for self-determination to the Sikhs for an independent Khalistan."
A US and Canada-based organisation, Sikhs for Justice (SFJ) under Gurpatwant Singh Pannu, has been lobbying for an independent Khalistan, and for the RSS to be declared a terrorist organisation. Similarly, famous Washington-based TV personality and Khalistan Affairs' chairman Dr Amarjit Singh has raised the voice of Sikh community to keep the Sikh diaspora and the international community updated on the community's aspiration.
Fast forward, we find farmers of Indian Punjab and Haryana leading the farmer's protests and laying partial siege to Delhi in September 2020. Exploitation of Sikhs has continued after 1984 and a deliberate attempt was made to push this thriving community into poverty and drugs. Today, Indian Punjab lags behind many states. Punjab used to be in the top five states in per capita income, today it ranks 19th, even below Mizoram and Uttarakhand. It may be interesting to compare Punjab's economic progress with that of Haryana, both bifurcated from one Punjab, but today, Haryana is in the top five states of India and per capita income is almost double than Punjab. The reason is obvious: a Hindu majority Haryana has moved ahead of a Sikh majority Punjab.
Apparently successive governments in India have tried to marginalise minority communities. Sikhs are no exception. Are they being punished for speaking truth to power in 1984?
Extracts from our article from September 2020 are being reproduced below to add to our argument.
Crony capitalism has become a hallmark of Modi's rule since he was the Gujarat CM. Modi brought in the farm laws to favour his cronies like Ambanis, Shettys, Adanis and other corporate tycoons. "This is nothing new; pro rich, anti-people and anti-poor policies of Modi have boomeranged on Indian economy in the past. Take for example the cases of GST and demonetisation, these two initiatives have cost almost 4% of loss to Indian GDP." Covid-19 further brought down Indian GDP by 24% and almost $500 billion have evaporated from this falling economy in one year.
"Sikh farmers have been agitating because of the fear that once the prevailing system of the Agriculture Produce Market Committees (APMC) collapses, private operators/traders/commission agents will dictate price. Farmers and farmer leaders fear that once private markets are set up outside the APMCs, the APMC will have few buyers. The new legislation tilts the balance in favour of the private markets set up by traders."
Some analysts believe that farm laws ushered in by Modi will push Sikh farmers down the poverty ladder and make them subservient to Hindu corporate giants like Ambanis and Adanis.
Liberal and left leaning opinion makers and journalists have regularly highlighted Modi's nexus with Indian tycoons. An article titled, "Three Agri Bills of Modi Government: Profit for Adani – Ambani, Destruction of Lives and Livelihoods of Millions of Farmers" appeared in AISA magazine on September 21. It stated that in 2014, the BJP had said that, if elected to power, Modi would design policies that would eventually double the income of the farmers. "In a sheer parade of shamelessness, the same government disbands the very system that at least allows them some degree of income security through MSP or minimum support price."
The article goes to highlight "constitutional protection afforded to farmers; ECA (Essential Commodities Act) of 1955 had been a useful measure in curbing hoarding and disproportionate stockpiling of food grains. This law empowered the government to draw limits to the amount of food grains stocks traders or companies could keep.
"These three bills will hand over the entire food chain (including farming, purchase, transport, storage and sale) to big corporate companies. This will destroy farmers, small shopkeepers and small traders. Foreign companies and national corporate companies will reap huge profits but the working class, especially farmers, will be ruined.
"Modi from his first day in office has been working hard to serve his electoral sponsors. It is not an unknown fact that BJP has surpassed all records of electoral expenses. At the same time the relentless high pitch propaganda through possible channels of public media is another expensive engagement. The corporate houses, those that have been funding BJP, have their plans. Both Reliance Industries of Mukesh Ambani, and the Adani group owned by Gautam Adani have been investing heavily into their agricultural and food processing franchises. So, these farm bills are going to benefit these two business houses, along with a handful of agro MNCs at the cost of lives and livelihoods of millions of farmers and the food security of the 130 crore citizens of the country."
To conclude, the Sikh struggle for Khalistan and economic empowerment is based on historical reasons; this proud and enterprising community has proven its mettle in the world and today's Sikh diaspora is one of the most affluent in the West. Despite high-handedness of Hindutva flag-bearers, the Sikh community in India has led the struggle against exploitation, and sooner or later, the Sikh community will achieve its politico economic objective of a free Khalistan.
Published in The Express Tribune, June 5th, 2021.
Like Opinion & Editorial on Facebook, follow @ETOpEd on Twitter to receive all updates on all our daily pieces.
COMMENTS
Comments are moderated and generally will be posted if they are on-topic and not abusive.
For more information, please see our Comments FAQ