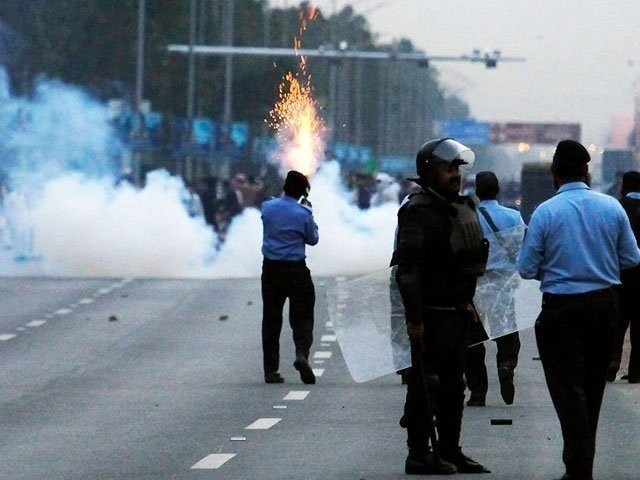 ---
ISLAMABAD:
As the budget day is around the corner, the secretariat employees protested for increment in their salaries, time-scale promotion and against privatisation of institutions.
The members of different employee unions also took part in the protest organised at the secretariat. They demanded from the government to fulfil its promises in the upcoming budget. They said that they would protest outside the parliament on the budget day if their demands were not met.
All Government Grand Alliance, Representative Body of Federal Government Employees Head Rehman Bajwa said that there are slim chances the government would fulfil its promises it made to the employees. "Today's protest was just a token and civil servants would protest outside parliament on the budget day if the government fails to keep its promises."
Read Growing size of government burdens exchequer
The protesters said that the government should end disparity in salaries this year as it had promised earlier, said the civil servants. They also put forward the demand for time-scale promotion and upgradation and increment in pensions in consonance with inflation.
The federal government had acquiesced to the demands of the secretariat employees after they protested and staged a sit-in in Islamabad.
However, the federal employees feared that the government was putting their demands on the backburner once again. They warned of staging protests if their demands were ignored again in the upcoming budget. They also rejected possible privatisation of Pakistan Water and Power Development Authority (Wapda) and regularisation of daily-wage employees in different government institutions.
Published in The Express Tribune, June 4th, 2021.