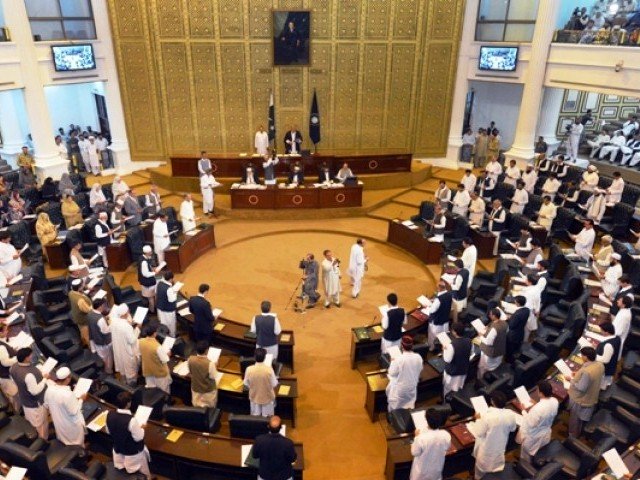 ---
PESHAWAR:
Khyber-Pakhtunkhwa (K-P) Minister for Revenue Qalandar Lodhi has resigned from his post as minister after the opposition objected at the 17-member cabinet.
K-P Chief Minister Mahmood Khan accepted his resignation but asked him to work as an advisor to the CM on Revenue Department.
Talking to The Express Tribune a government official said that the Minister Lodhi resigned voluntarily and the chief minister appreciated his decision in this regard.
It is worth mentioning that Lodhi, who hails from Abbottabad, is one of the senior-most members of parliament. He was elected in 2013 as independent candidate and then joined the Pakistan Tehreek-e-Insaf (PTI).
He was made member of the cabinet and given the portfolio of ministry of food.
In 2018 he once again won his seat as an independent candidate and joined PTI. He was again made Minister for Food but later his ministry was changed. With his appointment as advisor, the number of CM advisors has increased to two.
It is worth mentioning here that as per law the number of provincial cabinet could not exceed 16 but with the induction of four new ministers, the strength of the K-P cabinet reached 17. Originally, four ministers were expected to be removed by the CM due to their poor performance but taking into account the upcoming budget and its approval from the assembly, the final decision on axing the four ministers was postponed thus increasing the number of cabinet members to 17.
On the other hand Chief Minister Mahmood Khan has assigned the portfolio of Law to Fazal Shahkoor and Parliamentary Affairs and Human Rights to Akbar Ayub Khan who already has the portfolio of Local Government.
Reshuffling the cabinet is considered a 'routine matter' of the PTI-led provincial government. Every few months new advisors are added along with special assistants to CM and then they are removed from their office 'on the basis of their poor performance'.
The chief minister has already constituted a three-member committee which has been assigned the task of checking the performance of the cabinet members including their punctuality at office.
It was expected that ministers would be removed on the basis of the report submitted by the committee.
Published in The Express Tribune, June 3rd, 2021.
COMMENTS
Comments are moderated and generally will be posted if they are on-topic and not abusive.
For more information, please see our Comments FAQ