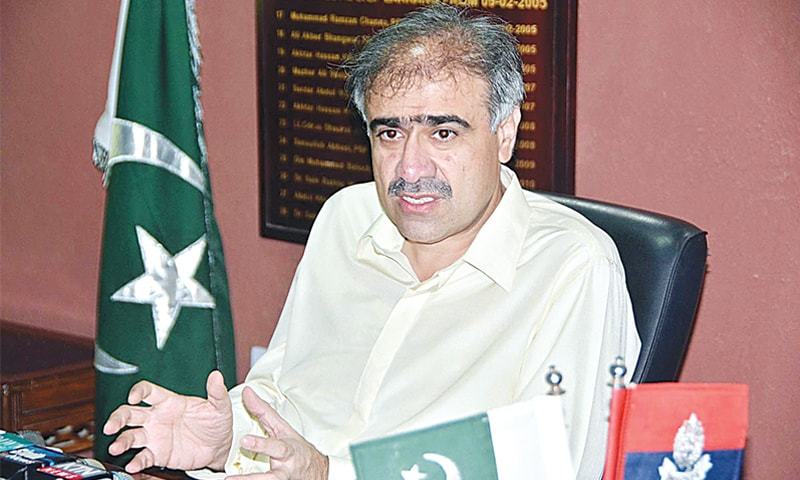 ---
HYDRABAD:
Sindh Irrigation Minister Suhail Anwar Siyal contested claims of the Indus River System Authority (IRSA), which has said it has increased water flow for the province of Sindh.
Addressing a press conference at the Kotri Barrage on Wednesday, Siyal said that the Guddu Barrage was dealing with a 65 per cent shortage of water, Sukkur barrage 45 per cent, and Kotri Barrage 60 per cent. "There is no truth in the claims of IRSA."
He reiterated that although the Pakistan Peoples Party had opposed the Water Apportionment Accord in 1991, the provincial government wanted implementation of apportionment as enshrined in the accord.
He also recalled that despite opposition from the Sindh, Balochistan and Khyber Pakhtunkhwa provinces, the Taunsa-Panjnad Link Canal was opened in Punjab on May 24. "IRSA can't open the link canal," he asserted.
The minister refuted another allegation of IRSA that the Sindh government was storing water at Guddu Barrage, stating it was not a storage dam.
Siyal said the Centre continued to give the wrong impression that releasing water downstream of the Kotri Barrage amounted to wastage. "The fact is that there is now water available to release downstream." He said the provincial government had also sent a written rejoinder to IRSA to clarify the misleading information.
He said Prime Minister Imran Khan had formed a committee, headed by the attorney general, to deal with the water issue, but details had not been provided to the province.
Responding to a question, he said the PPP-led Sindh government was being blamed for supplying irrigation water to lands of politically influential persons. However, he added, water was not being released to the rice and Dadu canals, which irrigated agricultural lands of PPP Chairperson Bilawal Bhutto Zardari, Sindh Chief Minister Syed Murad Ali Shah and the minister himself.
Protests announced
Meanwhile, Sindh PPP president and CM's Advisor Nisar Ahmed Khuhro announced the party would stage a series of protests from June 3 to 15 against the centre and IRSA over water scarcity.
"The purpose of organising a press conference over the dry bed of the Indus at Kotri barrage is to show the world that IRSA's claims of releasing 45,000 cusecs water to Kotri's downstream are a flat lie," Khuhro said.
Published in The Express Tribune, June 3rd, 2021.