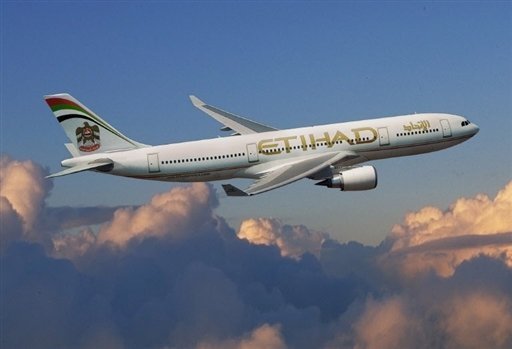 ---
Airlines in the United Arab Emirates (UAE) will continue to fly fewer flights to Pakistan until June 15 in line with the latest travel directives from the government in Islamabad.
"The Pakistani government has issued updated travel directives extending the limit on the number of international passengers allowed to travel into Pakistan," a spokesperson for Abu Dhabi's Etihad Airways told Gulf News.
He said that the temporary reduction of Etihad passenger flights between Abu Dhabi and Pakistan will continue until 15 June and may be extended.
Read more: UAE to suspend travel from Pakistan, Bangladesh, Nepal and Sri Lanka from May 12
"Etihad is contacting impacted guests to notify them of the changes to their itineraries and rearrange travel plans."
Moreover, a spokesperson for Dubai-based budget carrier flydubai said the airline's flights to Pakistan will remain suspended until June 15.
Last month, the UAE General Civil Aviation Authority and the National Emergency Crisis and Disaster Management Authority had announced suspension entry for travellers from Pakistan, Bangladesh, Nepal and Sri Lanka on all flights of national and foreign carriers, as well as transit passengers.
Read Pakistan mulls over banning inbound flights from May 5 amid virus upsurge
According to the Emirates News Agency (WAM), the suspension excludes transit flights coming to the country and bound to these countries.
This decision is applicable to the entry of travellers who were in Bangladesh, Pakistan, Nepal and Sri Lanka in the last 14 days before coming to the UAE, WAM further stated.
In April, the UAE had suspended all flights from India, including transit passengers, as coronavirus cases in the country spiked to global records.
COMMENTS
Comments are moderated and generally will be posted if they are on-topic and not abusive.
For more information, please see our Comments FAQ