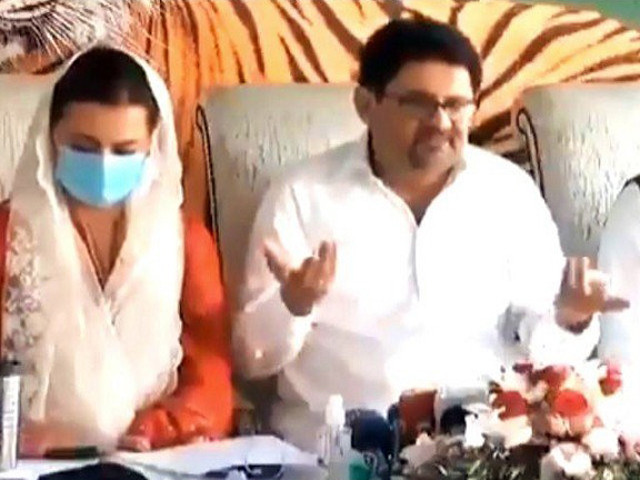 ---
Pakistan Muslim League-Nawaz (PML-N) leader and former finance minister Miftah Ismail was left in a spin briefly during a press conference on Wednesday when he was asked about his own business which was apparently flourishing during the rule of rivals Pakistan Tehreek-e-Insaf (PTI).
"How did your company's profit double this year when the country's economy has collapsed," a journalist asked Miftah, who was very critical of the government's policies throughout his presser.
The journalist added that during the tenure of PML-N, the profit was Rs350 million but during PTI's rule, it has doubled. "How has the economy collapsed exactly when your company is making more than a double of previous years," he asked the PML-N leader.
Read more: PTI turned economy 'upside down', says ex-finance minister
The former finance minister, after a brief hesitation, responded, saying that his company's profit had nothing to do with the economy of the country.
"What kind of a question is this," said PML-N spokesperson Marriyum Aurangzeb, who was sitting along with Miftah at the presser.
جھوٹ کے پیر نہیں ہوتے
اگر مہاورے کو حقیقت میں دیکھنا ہے تو اپوزیشن کی پریس کانفرنس میں معیشت کو تباہ حال بتانے کی کوشش میں پکڑے جانے والا جھوٹ خود دیکھ لیں
نوٹ
مفتاح اسمعیل کی کمپنی نے بہتر حکومتی اقدامات کی وجہ سے اس سال پچھلے سال سے 200٪ زیادہ منافع کمایا ہے pic.twitter.com/cAkB1nSPlX

— PTI (@PTIofficial) June 2, 2021
It is pertinent to mention here that Miftah's company has reportedly earned more than double the profit this year as compared to the tenure of PML-N.
The main opposition party has been highly critical of the government's economic policies.
COMMENTS
Comments are moderated and generally will be posted if they are on-topic and not abusive.
For more information, please see our Comments FAQ