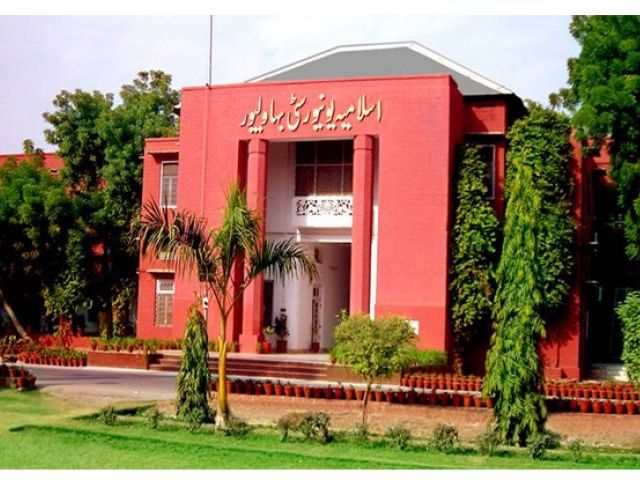 ---
PESHAWAR:
The economic crisis at the oldest education institute of the province — Islamia College University — has intensified as the administration has decided to pay only basic pay to its employees sans other allowances.
At the same time pensioners will be paid only 50 percent of their pensions.
The decision was notified by the registrar office, inviting widespread criticism from the employees.
Nearly all the public sector universities including University of Peshawar, Islamia College University, Agriculture and University of Engineering are faced with unending economic crisis due to the non-payment of dues by the provincial government.
Talking to The Express Tribune an official of the college said that in the past few years, professors were hired on large salaries without any need along with the unnecessary clerical staff which increased the financial burden of the university manifold.
"In the good old days every professor was hired on scale basis and he was paid the government approved salary so all the professors had to be paid equally based on their seniority. With the Universities Act this thing changed as universities were allowed to hire people on double or triple the government approved salary and this is just one of the problems," he said.
He added that Islamia College University had large agriculture lands and commercial plazas but these were mostly rented by lawyers and media-persons who were paying nominal or no rent at all and they threaten to move court when asked to pay their rent as per the market rates.
"Government also established a lot many universities in the past without thinking of fund provisions to run these universities too. The results are now evident. The students are paying fees equivalent to the private sector and the facilities are lacking," he said.
It is also worth mentioning here that Federation of All Pakistan Universities Academic Staff Association (FAPUASA) Khyber-Pakhtunkhwa chapter has already announced its protest outside the provincial assembly on Monday (today). It has announced that the protest will continue till the acceptance of its six-point charter of demand.
The president of FAPUASA Dr Shah Alam announced the schedule of protest on Saturday during a protest organized at the University of Peshawar. On Monday the employees of four universities will march on the assembly from the Engineering Chowk.
"FAPUASA started its protest after the deduction of allowances from the salaries of the employees by the UOP. Its protest at Peshawar University campus has already entered the third day," said an official of FAPUASA, blaming that the Higher Education Commission and provincial government are interfering in the internal affairs of the public sector universities.
Published in The Express Tribune, May 31st, 2021.