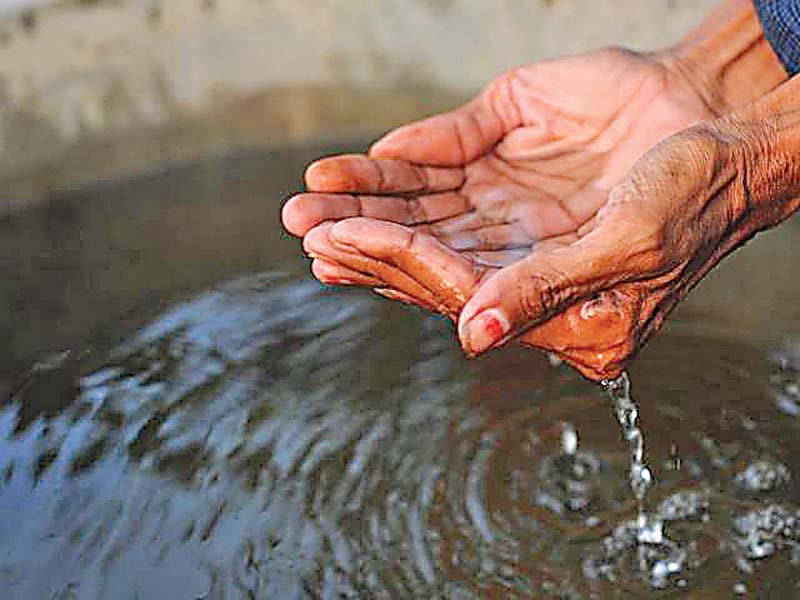 ---
RAWALPINDI:
As the weather turns hot, Rawalpindi has started to face the issue of dwindling water supply. The prime reason for this is low levels of underground water and lack of supply from dams.
Water and Sanitation Agency (WASA) Managing Director (MD) Raja Shaukat Mehmood said on Sunday that Rawalpindi city was getting 46 million gallons daily (MGD) against its need of 59 MGD.
It was learnt that the level of underground water has dropped to 650 feet while a cut in supply from Rawal and Khanpur dams has added to the shortage.
The MD said that owing to these factors, 460 tubewells installed to fulfil the water requirements of 1.6 million residents of Rawalpindi city are unable to meet demand. He added the Ghazi Barotha water supply project has become inevitable and is the only option that can end the perennial water shortage faced by the twin cities.
The official said that the citizens were not getting water according to needs and the problem was worsening as the weather was turning hot.
He said when initiated, the first phase of the Ghazi Barotha water supply project will provide the twin cities an additional 100 MGD. The project is pending for the past two decades and has not started despite coming up for frequent reviews.
Even during the three years of the Pakistan Tehreek-e-Insaf (PTI) government, the project has only remained part of the discussions and meetings and no concrete efforts have been made to start it.
Published in The Express Tribune, May 31st, 2021.