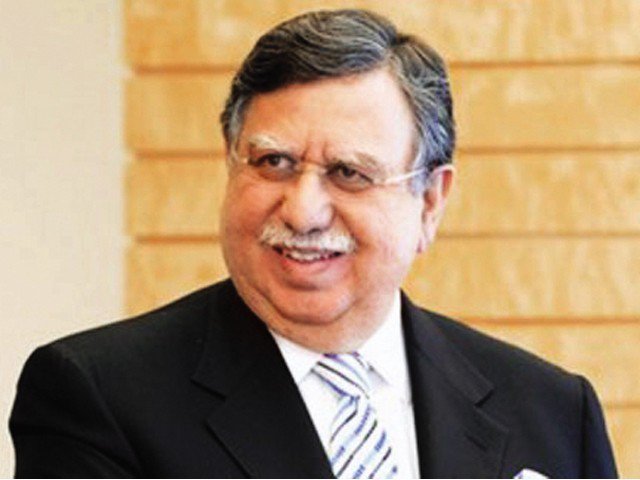 ---
ISLAMABAD:
Federal Minister for Finance Shukat Tarin said on Sunday that power tariffs won't be increased in the future, saying those paying taxes won't be burdened with more taxes.
"Our priority is to achieve the targets for stable progress," said Tarin while addressing a budget seminar in Islamabad this afternoon.
"We consulted economic experts for economic improvement," he said and added, "It's essential to increase exports to improve the economy."
The government's first priority, Tarin maintained, is to bring an improvement in the energy sector, while the power tariff won't be increased in the future.
Read Inflation to come down from July: Tarin
"When we came into power, the economy was faced with a severe crisis, but premier took major decisions and took prioritised measures to increase the value of rupee."
The minister added that, "The [government] faced difficulties in the journey of economic revival. Despite Covid, we ensured an uplift of the construction sector and made over 40 associated industries active."
He further said that the government increased the revenue as well, collecting a record over Rs4 trillion this year.
However, Tarin added that the government was trying to reduce circular debt. "In the next budget, we will try to announce [more] measures for the agricultural sector. Farmer-friendly policies are ensuring development in the sector."
Concluding, the minister said, "We won't impose more taxes on those who pay taxes, whereas those involved in tax theft will be put in jails. Such people will be located through modern technology and power bills."
On May 19, it emerged that the government has decided to create new categories of electricity tariffs for consumers in a bid to reduce the volume of subsidy.
The decision is likely to be implemented from June 1, 2021.
Sources told The Express Tribune that the government had not set the timeline for implementation of the decision. It has authorised the finance minister to decide the timeline of implementation.
Read more Tarin seeks inputs on financing initiative
Following its implementation, eight million consumers will be out of the subsidy net in the first phase. At present, 22 million electricity consumers are getting the subsidy. However, it will be limited to 13.9 million consumers.
The federal government will request the National Electric Power Regulatory Authority (Nepra) on behalf of power distribution companies (DISCOs) to make changes to the existing tariff slabs.
Nepra will be requested to expand the definition of lifeline consumers to include the residential Non-Time of Use (ToU) consumers having maximum of last 12 months and current month's consumption of 100 units. Two tariff rates for 50 and 100 units will continue.
Nepra will be requested to create a new category of protected customers, which include those consuming 200 kWh in a billing month and consistently consumed 200 kWh for the past six months.