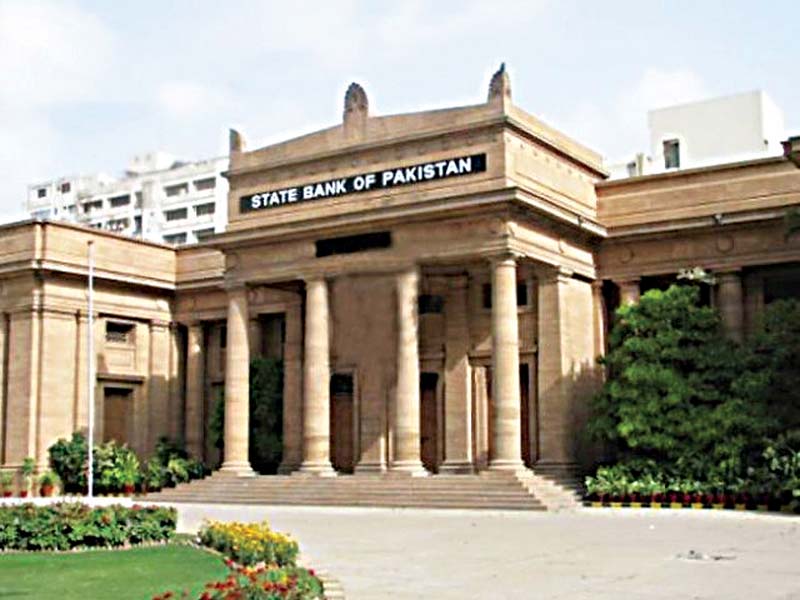 ---
KARACHI:
In line with market expectations, the State Bank of Pakistan (SBP) on Friday maintained the status quo and left the benchmark interest rate unchanged at 7% for the next two months.
Market researchers had anticipated no change in the policy rate as the SBP strongly hinted in monetary policy statements for January and March that it might maintain the rate at the current level of 7% until the economy recovers from Covid-19 pandemic.
More importantly, the country is passing through a third wave of the pandemic these days.
The health crisis and the resolve to let the economy grow at a higher rate encouraged the central bank to keep the benchmark interest rate unchanged at the current level of 7% despite the real interest rate (the benchmark interest rate minus inflation reading) hovering at negative 2%.
The SBP kept the interest rate unchanged to support businesses during the Covid-19 pandemic.
Earlier, due to the lockdown imposed to contain the spread of Covid-19 in the country, the SBP had aggressively slashed the benchmark interest rate by 625 basis points from March to June 2020 to 7%.
The monetary policy is an effective tool with the central bank that is used to curb inflation. The SBP announces a target rate every two months, which serves as the benchmark for overnight funds in the interbank market.
The policy rate is revised up or down or kept unchanged in relation to the inflation reading and economic activities. Low inflation leads to a reduction in the policy rate in a bid to ramp up economic activities and vice versa.
COMMENTS
Comments are moderated and generally will be posted if they are on-topic and not abusive.
For more information, please see our Comments FAQ