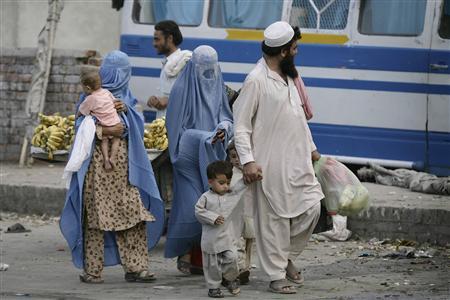 ---
PESHAWAR:
Health Department Khyber-Pakhtunkhwa (K-P) has initiated work on a policy for the vaccination of all Afghan refugees living in the refugees camps across the province.
An official of the Health Department told The Express Tribune that funding for the vaccination process will be provided by the UNHCR.
"With the help of the National Command and Control Centre, the Health Department has been working on a policy for the vaccination of all refugees in the province against the Covid-19. We are currently working on the policy guidelines. The entire process has been in the final stages," he said.
He added that the policy will be finalized soon. "With the introduction of a new vaccination policy and its guidelines, it is expected that the vaccination process for the refugees will be started from next month in the refugee camps and localities where Afghans are living in large numbers," he said. He added that a team of UNHCR recently visited Nahaqi Warehouse of the Health Department and inspected the facilities available there.
"Afghan Commissioner and international donors are also assisting in the policy formulation at the National Command and Control Centre. As per the policy, mass vaccination centres will be established at all Afghan refugee camps across the province," said another official.
It may be mentioned here that a number of government departments had pointed out that since Pakistani nationals are being vaccinated on the basis of their CNICs, millions of refugees who have no CNICs will be left without vaccination in the country following which the government moved to solve the issue with the help of international donors.
"Those refugees who want to travel abroad they have the choice to visit specific vaccination centres with their visa or travel documents for vaccination," said the official.
He added that the Health Department has already started collecting data of the refugees and special teams will be formed for the vaccination process. Most of the funding will be coming from the UNHCR while some funds will be provided by the Pakistani government.
Published in The Express Tribune, May 28th, 2021.