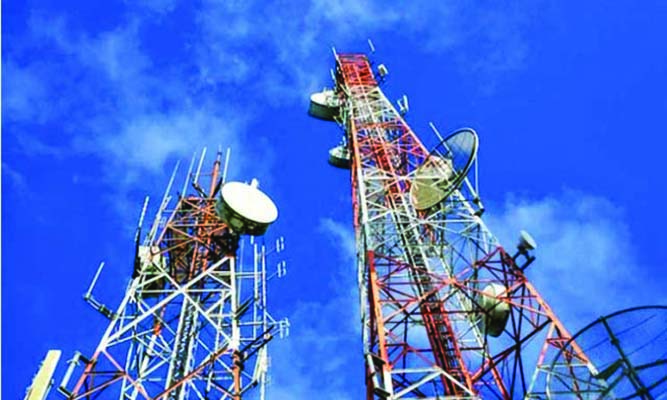 ---
KARACHI:
Pakistan Telecommunication Authority (PTA) has received Rs15.82 billion against second instalment of license renewal fee of telecom companies.
Two cellular mobile operators (CMOs), Telenor Pakistan and Pakistan Mobile Communication Limited, commonly known as Jazz, paid PTA Rs15.82 billion --equivalent of $103.17 million – against the second instalment of license renewal fee, according to a press statement issued by PTA.
Pakistan's telecom sector has been among those receiving highest foreign direct investment (FDI), according to the PTA annual report 2019-2020. It added that fiscal year 2020 turned out to be the best as far as FDI was concerned, since net FDI of over $622 million was brought into the telecom sector.
This huge investment became possible primarily because of the license renewal fees that mobile operators (Telenor, Zong and Jazz) paid to the regulator, as per the report. The telecom sector reported a share of 24% in the total FDI of Pakistan during FY20 as against negative share in FY19.
However, some in the telecom sector do not see these high fees productive in long run saying mobile services are becoming essential for almost every field, therefore, the government should decrease prices of licenses and taxes so that other digital services such as e-education, e-commerce, e-health should thrive. The officials are of the view that development of these services will earn PTA more revenue than at present.
The earned amount will be deposited in the Federal Consolidated Fund (FCF) as per practice under Pakistan Telecom Re-organization Act 1996, PTA said.
PTA has so far deposited Rs135.81 billion (equivalent of $862.22 million) with the government, received against 50% of total license renewal fee and first instalment of the same from three CMOs. With the amount of second instalment received from two CMOs now, the total receipts on this count have become Rs151.63 billion ($965.39 million).
The second license renewal fee instalment of CMPAK (Zong) for $54.086 million shall be due in October 2021.
The wireless and landline operators are investing in network expansion and quality of service improvement, in addition to non-developmental investments in the shape of license renewal, etc.
During the year 2020, the telecom sector invested over $733 million in Pakistan, of which the mobile industry's share comes to 77%. License renewal fee by three CMOs contributed a major share to investments made by CMOs, according to PTA.
Commenting on the development, ICT expert Parvez Iftikhar said, "I am surely happy for my country receiving these amounts against license renewals. But it would benefit us much more if it meant release of more spectrum. Hoarding of spectrum raises its price, but lowers quality and speed of broadband, which hurts online learners, freelancers, knowledge workers, and generally all those who must work from home."
Published in The Express Tribune, May 28th, 2021.
Like Business on Facebook, follow @TribuneBiz on Twitter to stay informed and join in the conversation.