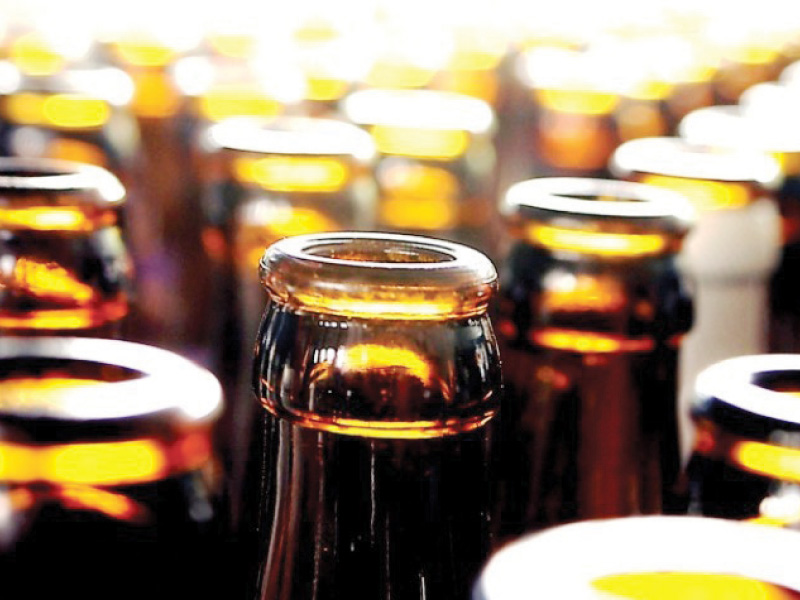 ---
LAHORE:
Stakeholders of the beverage industry of Pakistan have said that the sector is burdened with heavy taxes and have called for waiving some of the taxes in view of the Covid-related issues.
The industry needs some relaxation so that it is able to implement its upcoming investment plans, they said while speaking to a group of journalists on Thursday.
Pakistan levies 30% taxes on the industry (17% sales tax and 13% federal excise duty) and at times provincial taxes take the figure to approximately 40%, they said.
In addition, the industry has witnessed 50% hike in key raw material prices and double-digit inflation.
They added that the food and beverage processing industry was the second largest sector in Pakistan after textile. According to them, the two leading players in the beverage industry contribute around Rs70 billion per year to government revenues through taxes. They also employ over 25,000 people directly and another 100,000 workers indirectly.
Read: Tarin rules out new taxes, hike in tariffs
While the industry has already invested over $600 million in the country in the last few years, it continues to bear the brunt of rising tax rates and deteriorating growth, they said.
Since 2018, the industry has been the victim of increased taxes as federal excise duty has risen from 11.5% to 13%.
At the same time, the industry growth has turned negative. Higher taxes place inflationary pressure on consumer prices and discourage them from purchasing beverages.
"Large amount of taxes on any industry result in a reduction in the overall tax contribution to the government revenue from that sector due to a decline in sales volume," they said.
Many consumers, who buy sugar in bulk, such as bakeries, are part of the undocumented economy and they pay little or no tax. On the other hand, the beverage industry is fully documented and tightly monitored, which makes it one of the biggest taxpayers.
Published in The Express Tribune, May 28th, 2021.
Like Business on Facebook, follow @TribuneBiz on Twitter to stay informed and join in the conversation.