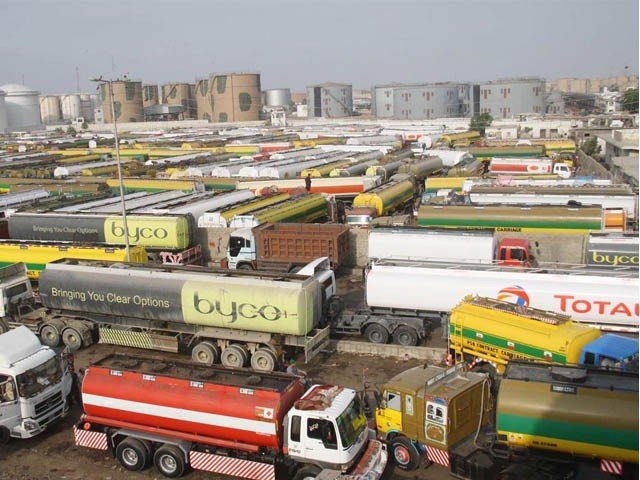 ---
KARACHI:
Karachi Administrator Laiq Ahmed shared on Wednesday that the Zulfikarabad oil tanker terminal had become operational.
He said this would enable improvement in the initial phase of transference. Furthermore, steps were being taken to improve plantation in nearby areas and to establish a fire station at the terminal.
The engineering department was also directed to make use of spaces available at KMC markets. He expressed these views while addressing a session with the state department and officers of various other government entities.
Finance advisor Ghulam Murtuza Bhutto, coordination senior director Khalid Khan, works director general Shabeehul Husnain Zaidi, state senior director Imtiaz Abro, law advisor Azra Muqeem, city warden director Raja Rustam and several other officers were present.
Details related to the Zulfiqarabad terminal tanker case, still continuing at the Supreme Court, were presented at the meeting. Also, the participants were brought up to speed on the current situation at the terminal and facilities being provided.
Read: Make Zulfiqarabad Oil Terminal operational: SC
Karachi Administrator Laiq Ahmed said SC directives would be strictly implemented to ensure that the terminal remained functional round-the-clock. He said it was an important project for Karachi.
"The transference of oil tankers from various areas of the city will help to improve traffic flow on roads and help resolve several other issues," he asserted.
The state senior director proposed various recommendations to improve the current situation of 53 KMC markets and an increase in their recovery. Work on redesigning and remodeling KMC markets will also begin.
He said projects should be introduced to collect revenues from markets with extra spaces. Moreover, the repair and restoration of markets should also be expediently completed, he said. He ordered the formation of a committee, led by the works director general, in this regard.
Published in The Express Tribune, May 27th, 2021.