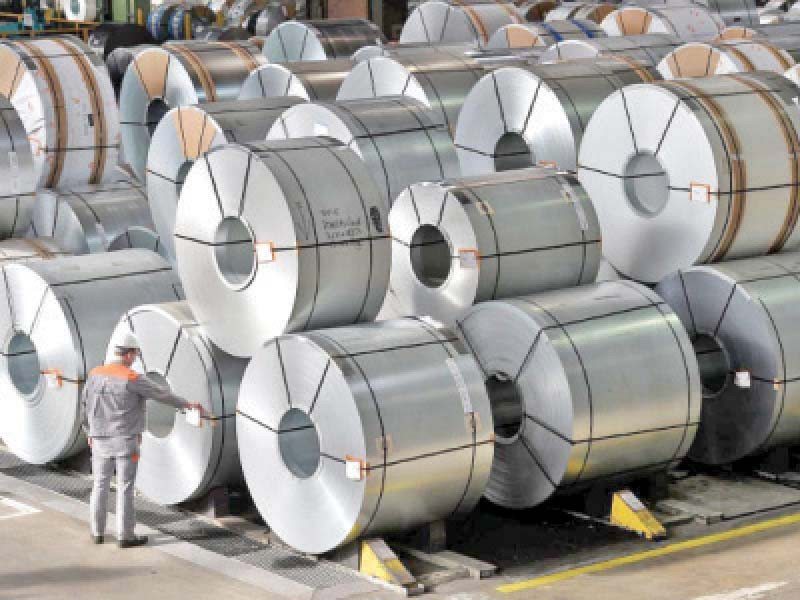 ---
LAHORE:
A steep increase in steel prices made by local manufacturers and re-rolling mills is taking its toll on the economy, which has just started showing signs of a turnaround.
Relevant stakeholders and the business community fear that if the steel prices continue to rise, it can undo all the progress made by the sector.
Market talk suggests that steel prices have gone up by Rs75 per kg in just one year, which has put immense pressure on automobile, home appliances and other allied sectors to increase prices of finished products.
According to market players, the price of one kg of steel stood at Rs105-110 in April last year, however, it surged to Rs144 per kg at the start of 2021 and now steel is being sold for Rs186 per kg. "There are various factors behind the steep hike in steel prices and the primary reason is the rise in global steel prices on the back of Covid-19," said steel importer Mian Rameez Ahmad while talking to The Express Tribune. "Besides this, fluctuation in dollar rate is another reason."
He elaborated that most of the steel stock being sold in the market was imported when the rupee was equal to 165 to the US dollar, hence, businessmen were trying to cover losses by hiking prices.
Previously, the traders used to import steel of different types in a single cargo and paid minimum duty, however, Customs authorities now charge the full tariff applicable to the type of steel being brought into the country.
"Such measures have pushed up steel prices in Pakistan and we fear the cost will soar further and it will reflect in finished products," Ahmad added. On the other hand, the suppliers were holding inventory purchased at lower prices and were selling it to original equipment manufacturers (OEMs) at higher prices, he pointed out. "This, in particular, is affecting the supply chain of steel industry."
Cold-rolled coils (CRCs) and hot-dipped galvanised steel sheets are used in the manufacturing of cars.
The automobile sector is experiencing a modest U-turn as carmakers sold 112,244 passenger cars in the first three quarters (Jul-Mar) of the current fiscal year compared to 85,330 vehicles in the same period of previous fiscal year, an increase of over 31.5%.
"Sharp and unprecedented rise in raw material prices is obstructing the growth of automobile industry," said Mehran Enterprises CEO Mashood Khan. "Carmakers are under cost pressure, which is forcing them to pass on the impact to consumers." If the trend continues, it may lead to lower sales, shrinking of buying power and reverse all the progress made by these sectors.
Published in The Express Tribune, May 27th, 2021.
Like Business on Facebook, follow @TribuneBiz on Twitter to stay informed and join in the conversation.