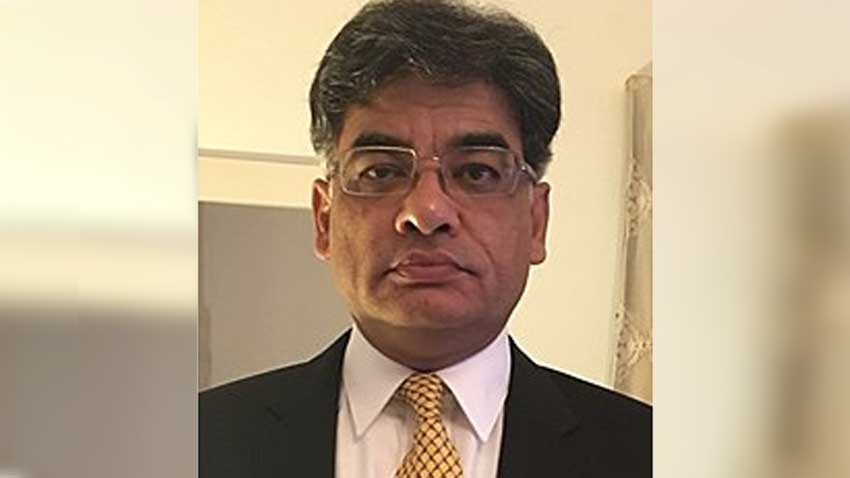 ---
ISLAMABAD:
Attorney General Pakistan (AGP) Khalid Jawed Khan on Wednesday expressed serious concerns over the attack on journalist Asad Ali Toor by unknown assailants in the federal capital.
Toor was reportedly attacked in Islamabad late Tuesday (May 25) as the attackers broke into his house and physically assaulted the journalist.
Taking to The Express Tribune, AGP Jawed stated he contacted the interior secretary to direct the Islamabad inspector-general to probe into the matter and submit a report immediately.
"Whoever is involved in this incident must be punished," the AG stressed.
He wondered that on one side, the federal government was introducing a new law for the protection of journalists and on the other, journalists were being assaulted in the federal capital.
The attorney general further stated that if required, he would talk with Prime Minister Imran Khan over this issue. He further stated that culprits could easily be traced with CCTV footage.
Investigation
Islamabad IG Qazi Jameel-ur-Rehman formed an investigation team under the supervision of DIG Operations Afzaal Ahmed Kauser
An investigation team led by the SSP Investigation would look into all aspects of the case.
The members of the investigation team include SP Saddar Zone, DSP Special Branch, DSP Ramana and (official) in-charge investigation Ramana.
IG Rehman further directed the investigation team to use all scientific and forensic methods to trace the accused involved in the incident.
"With the help of CCTV footage, Safe City cameras and human resources, those responsible should be identified as soon as possible," the Islamabad IG stated.
Read Journalist Asad Ali Toor attacked in Islamabad
Last night, Journalist Waseem Abbasi claimed in a tweet that Toor had sustained "severe injuries" in the attack and was being shifted to a hospital.
"Three men forcibly entered his flat, tied him up and beat him up very badly. A statement has been given to the police and he is undergoing a medico-legal examination. The CCTV footage has also been acquired," said Senior journalist Ambar Rahim Shamsi.
Last year, the journalist was booked on charges of spreading "negative propaganda" against the state and its institutions through his social media posts.
The complaint, registered by a resident of Rawalpindi named Ehtisham Ahmed, states: "[Toor] spread negative propaganda and used derogatory language against the government institutions, including the Pakistan Army, which was a grave crime according to the law."
Toor Was been booked under sections 505 (statements conducing to public mischief), 500 (punishment for defamation) and 499 (defamation) and of the Pakistan Penal Code and sections 37 (unlawful online content), 11 (hate speech) and 20 (offences against dignity of a person) of the Pakistan Electronic Crimes Act 2016.