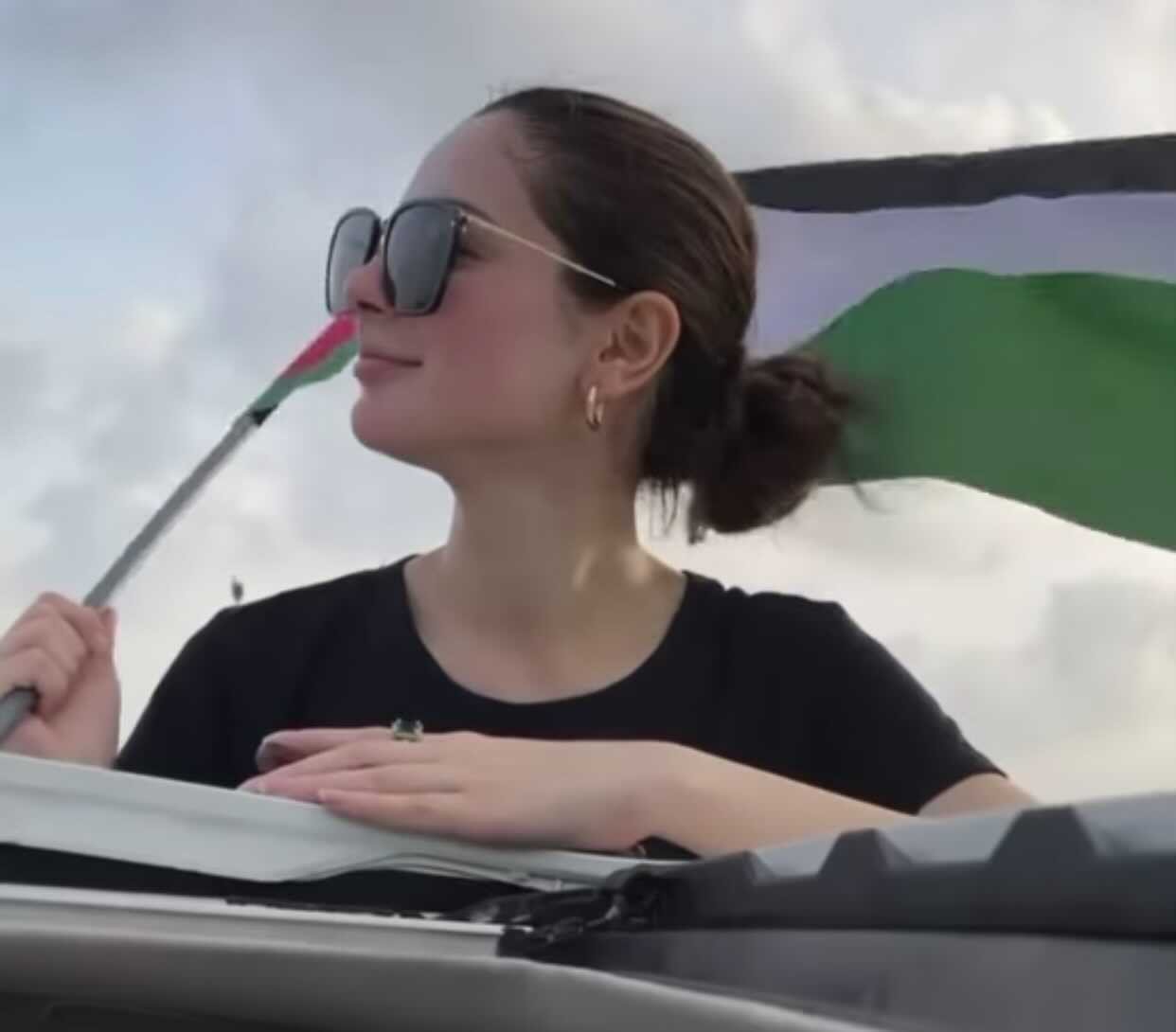 ---
Pakistani celebs have been taking to both social media and streets to rally against the genocide in Palestine by Israel Defence Forces (IDF). Save for a few exceptions, the stars can be seen using their platforms to share informed opinions about the ongoing crises of human rights.
Celebrities, including bigwigs such as Mahira Khan, even joined the physical protest in Karachi, contributing to the much-needed amplification of the Palestinian voices. Amid the ongoing debate around the practicality of protesting via social media, starlet Hania Aamir called out anyone who thinks social media activism can't lead to change.
The Ishqiya actor posted Insta stories saying, "Anyone celebrity/influencer going on about how social media influence cannot bring about change, a question [to you]. What are YOU doing here then? Why are YOU an "influencer" if influence does not matter here? Find a better job."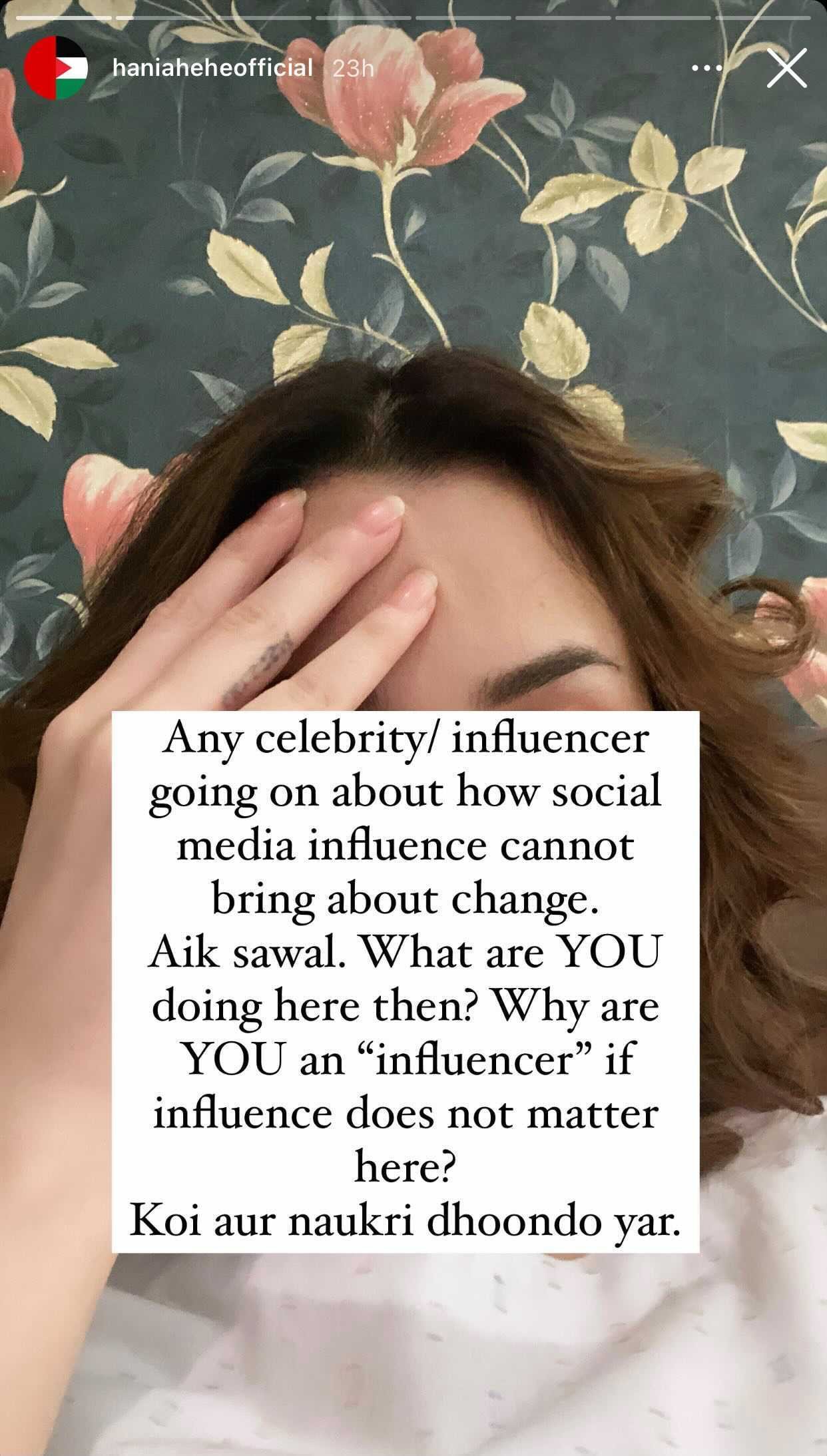 And we concur!
Earlier, the German influencer caused an uproar on social media after he called out people for raising voice against Israel'. "Sharing something which is all over mainstream media won't make any difference," he had shared. Betzmann then went on to criticise Pakistanis for raising their voice for Palestine and said, "Stop feeling guilty for others when you're littering your own country, not helping your own people and community."
Have something to add to the story? Share it in the comments below.
COMMENTS
Comments are moderated and generally will be posted if they are on-topic and not abusive.
For more information, please see our Comments FAQ