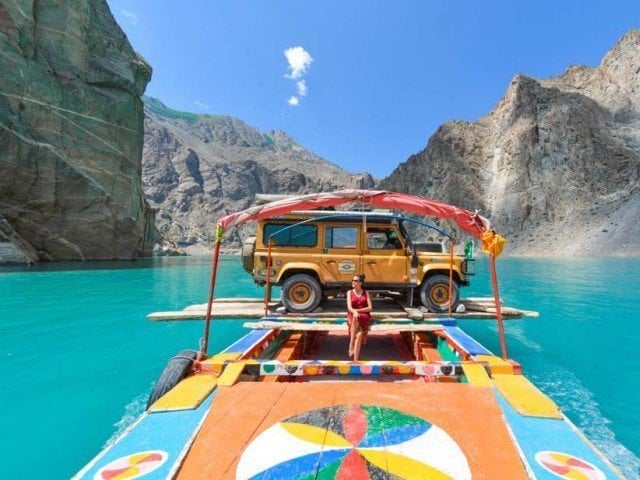 ---
PESHAWAR:
Tourism Department Khyber-Pakhtunkhwa Monday issued general guidelines and standard operating procedures (SOPs) for tourism sector that will be implemented in all tourist spots of the province in general and particularly in Malakand and Hazara division.
The guidelines were issued as tourists were allowed to visit hill stations across K-P.
According to a Tourism Department spokesman, adherence to guidelines and SOPs has been declared mandatory to save both tourists and staff of hotels from Coronavirus.
He said that the provincial government has given incentives to tourism sector to cover for losses incurred by them during the five months lockdown, including a waiver of registration and annual fees.
The spokesman said that the purpose of the new SOPs and guidelines was to promote 'secured tourism' as the staff of Rescue-1122, health workers, TMAs workers, hotel staff and tour operators have already been imparted training regarding Corona SOPs.
Also read K-P buys land to preserve Kalash architecture
Similarly, he said that the workers of hotels, guest houses, restaurants, tour operators and tour guides have been vaccinated against Corona.
Furthermore, hotel, guest houses and restaurants will have to display information regarding Corona SOPs on visible places.
Tour operators and management of hotels should share information regarding booking and visit of tourists with relevant agencies and all tourists should make sure before their journey that they are healthy and physically sound and fit.
The guidelines further said that every tourist should compulsorily carry Corona negative certificate and National Identity Card before departure for tourist sites. No booking will be allowed for the elderly without vaccination certificate. All hotels and guests have been issued clear directives.
The spokesman also urged hotels not to allow entry to anyone without face mask and the reception of the hotel should be disinfected after the passage of every 6 to 8 hours.
Published in The Express Tribune, May 25th, 2021.