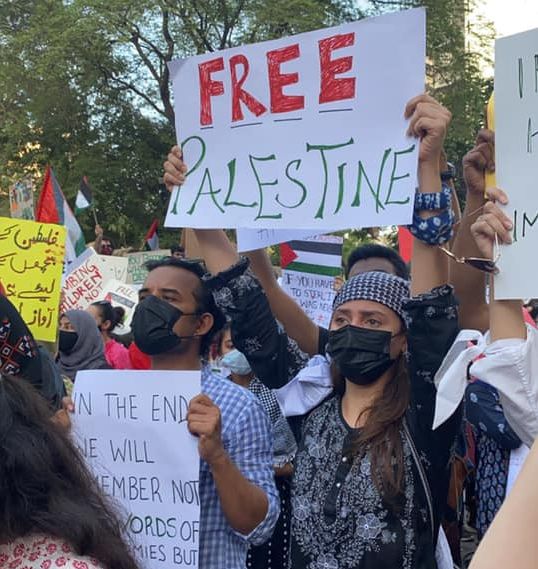 ---
ISLAMABAD:
Pakistan would extend all possible support to the reconstruction efforts in Gaza, and cooperate with Palestine, Special Representative to the Prime Minister on Religious Harmony and Middle East Hafiz Tahir Mehmood Ashrafi said on Saturday.
As thousands of displaced Palestinians returned to their homes after 11 days of intense Israeli bombardment, the devastating damages to the industry and power in the impoverished territory remain a daunting task ahead.
Talking to foreign media, Ashrafi said that PM Imran Khan was closely monitoring the latest situation in Palestine.
The important government functionaries were also actively examining the situation on the instructions of PM Imran Khan, he said.
Palestinian mission head hails Pakistan's strong position
A day after a truce between Israel and Palestine came into effect, after days of fighting that claimed hundreds of lives, Deputy Head of the Mission of the State of Palestine Nader K Alturk on Saturday lauded Pakistan for playing a positive role in putting an end to Israeli onslaught of atrocities against Palestinians.
In an exclusive interview with Radio Pakistan, Alturk acknowledged that Islamabad took a firm stand, mustered support of friendly countries, and represented Muslim Ummah's sentiments over the plight of innocent civilians in the occupied Palestinian territories at the special session of the United Nations General Assembly.