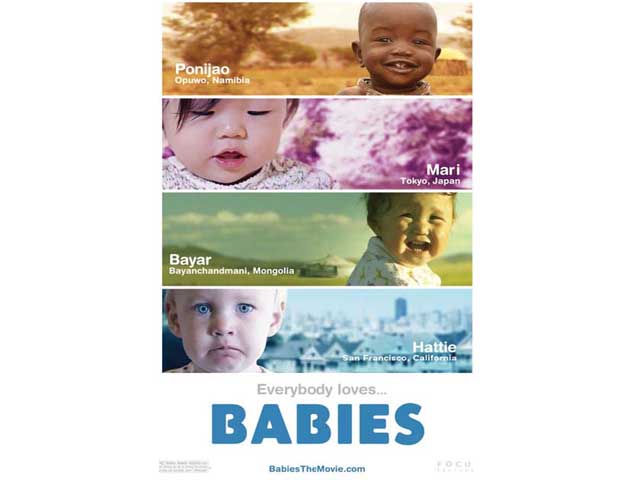 ---
A spin-off on Osama Bin Laden, an interesting tale on Hitler — with such offbeat themes, debutant directors Rakesh Ranjan Kumar and Abhishek Sharma are taking the road less travelled in Bollywood, without worrying about the box-office response.

Sharma's Tere Bin Laden is a satirical take on Osama bin Laden that has been attracting a lot of attention, thanks to the unusual title.

"The multiplex culture has given a chance to filmmakers and assured them that their movie will be screened and will reach out to potential audiences. So I think this is the best time to start filmmaking in India with new themes," Sharma told IANS.

"I found the script is out of league and I have tried to treat it in a fresh way. This is the best time to pick up offbeat themes. Audiences are bored with the same old formula, locations and cast," he added.

Another theme that has caught huge attention is Rakesh Ranjan Kumar's Dear Friend Hitler.

Initially, it was reported that Dear Friend Hitler will show Hitler's contribution to India's independence movement and what happened to the soldiers in Subhas Chandra Bose's Azad Hind Legion in Germany.

However, the theme was altered as the Indian Jewish Federation, headed by Jonathan Solomon, was outraged at showing India connected to Hitler in any way.

"People might take it as a periodic or war film but it contains nothing as such. We will portray an epic of Hitler's revolutionary phase. It is a war of conscience going on in the mind of Hitler," clarified Kumar.

This year opened with the release of films like Karthik Calling Karthik, Ishqiya, Road to Sangam, Pankh and Lahore - all with unusual themes featuring the debut of their directors.

Of them, Abhishek Choubey's Ishqiya managed to pull crowds at the ticket window. The rustic appeal in the film starring Naseeruddin Shah, Arshad Warsi and Vidya Balan lured the audience to cinema halls.

But Amit Rai's Gandhian parable Road to Sangam, Sudipto Chattopadhyaya's cross-dressing drama Pankh and Sanjay Puran Singh Chauhan's Lahore failed to excite the audiences.

Even Vijay Lalwani's psychological thriller Karthik Calling Karthik that boasted of big names like Farhan Akhtar and Deepika Padukone failed to spin gold at the box office but the director says he was ready to take the risk.

"There is a growing market and audience for offbeat cinema. People are demanding cinema beyond formula stories and have given overwhelming response to unconventional movies like the Munna Bhai series, Dev D, 3 Idiots etc which shows that if the film is entertaining people will watch it," Lalwani said.

"There is no doubt that offbeat scripts have a risk attached but Karthik Calling Karthik had commercial value to it and we thought it would work," he added.

Vikramaditya Motwane, whose directorial debut Udaan is about a boy who feels closeted living with his father after staying in a hostel for eight years, feels it is futile to worry about the risk factor unless the budget is really big.

"As long as the budget is under control, there are no big risks involved. When one makes an offbeat movie with a budget of Rs 50-60 crore, then he has to think about the risk factors. In my movie, there are no big stars and it is made under a tight budget," said Motwane.

Udaan represented India at the Cannes Film Festival.

Director Abhinav Kashyap in his maiden venture Dabangg is set to explore human relationships. The film will launch Sonakshi Sinha, daughter of yesteryears actor Shatrughan Sinha, opposite Salman Khan. The film is expected to go on the floors in September. IANS

Published in The Express Tribune, June 23rd, 2010.
COMMENTS (1)
Comments are moderated and generally will be posted if they are on-topic and not abusive.
For more information, please see our Comments FAQ