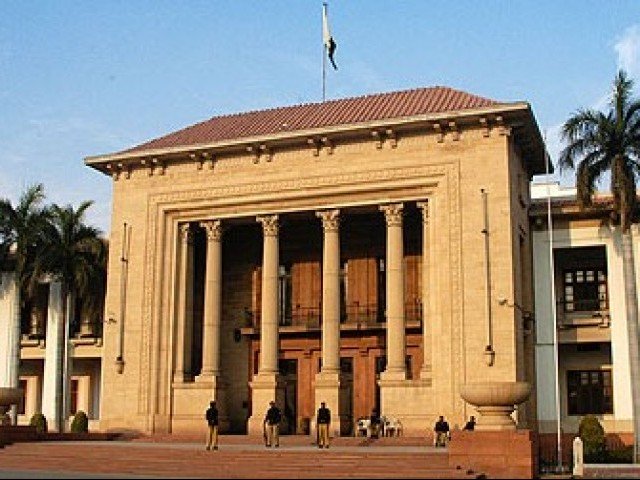 ---
LAHORE:
The treasury and opposition lawmakers exchanged harsh words over violation of Punjab Assembly chamber rules on Friday. Reportedly, a scuffle between the Pakistan Muslim League-Nawaz (PML-N) lawmakers and security officials erupted after the MPAs carried small Palestinian flags into the Punjab Assembly's chamber.
Although, the treasury and opposition lawmakers were at loggerheads over several matters, however, opposition leader Hamza Shehbaz Sharif argued over only issues about Palestine and Kashmir. Reportedly, the PML-N lawmakers were not being allowed to enter the assembly chambers along with small flags of Palestine, due to which the scuffle between them and the security officials erupted.
Moreover, the Pakistan Tehreek-e-Insaf (PTI) lawmaker Yawar Abbas Bukhari reportedly interrupted Hamza Shehbaz during his speech. As the PA started proceeding, the treasury and opposition lawmakers were at loggerheads over an issue on whether or not the PML-N could come in assembly chambers holding Palestine's small flags in their hands. Security officials deployed at the gates of the assembly chambers attempted to stop the PML-N lawmakers from entering, however, they forcibly entered the house.
PML-N president says spending time in jail isn't a deal
The PML-N lawmakers along with the opposition leader entered the house with the Palestinian flag around their necks while also carrying small flags in their hands. PML-N lawmaker Khalil Tahir Sandhu lamented the conduct of the security officials. Punjab Law Minister Basharat Raja responded that no one had ordered to stop the lawmakers.
"So far as the flags are concerned, there are rules according to which the assembly is run. There was a time during the previous PML-N government when former speaker Rana Iqbal Khan had suspended the membership of a lawmaker over bringing flag inside the chambers."
COMMENTS
Comments are moderated and generally will be posted if they are on-topic and not abusive.
For more information, please see our Comments FAQ