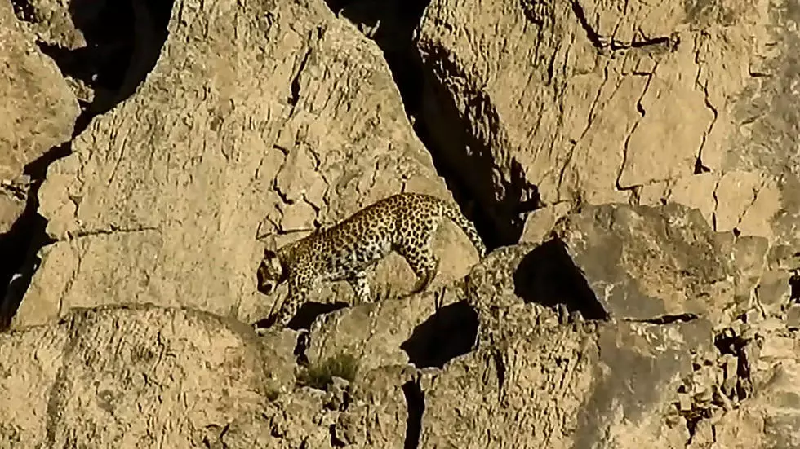 ---
QUETTA:
A pair of Persian leopards has been found in Hazarganji-Chiltan National Park in Balochistan's Mastung district on Thursday.
According to Balochistan Wild Life Department's Chief Conservative Officer Sharif-ud-Din Baloch, the Persian leopard is rapidly becoming extinct in the world.
He added that this was the first time the presence of leopards has been confirmed through photographs. "This is a great achievement for the wildlife department team."
Adult leopards are solitary in the wild and pair only to mate.
Hazarganji National Park is also home to an abundance of tandoori food, which has the potential to breed this rare breed, officials say.
It has been decided to contact the organisations working for the couple so that steps can be taken for the protection and upbringing of the leopard couple.
Persian leopards are panther sub-species native to Turkey, Iran, Afghanistan and the Caucasus.
They are extremely rare, however, and listed by the International Union for Conservation of Nature (IUCN) as endangered.
Fewer than 1,000 are believed to exist in the wild, with another 200 in captivity.
Video shot by park officials shows one of the leopards beautifully camouflaged on a rugged, rocky hillside until it stands up and pads away.
Panthera tilliana is bigger and has a different spot pattern to the more common Indian leopard (panthera fusca) found across Pakistan.
Pakistan is also home to vulnerable snow leopards (panthera uncia) in the northern Himalayas.
(With additional input from AFP)