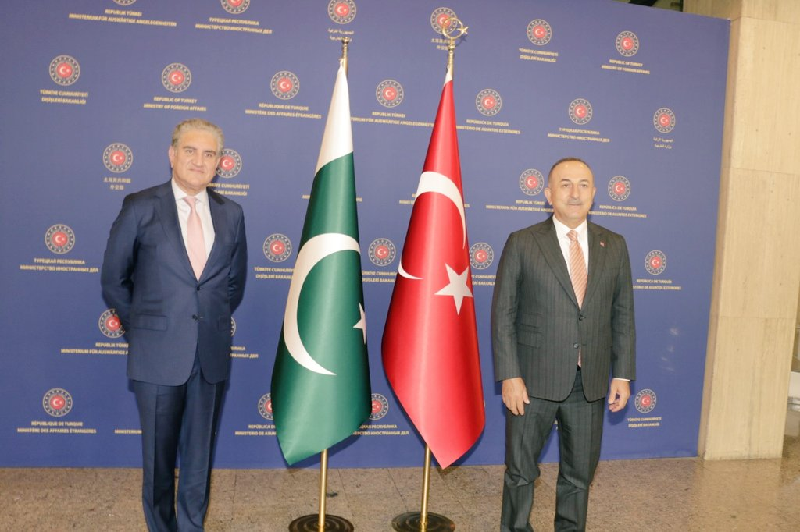 ---
ANKARA:
Turkey welcomed a ceasefire between Israel and Hamas and hopes it will last, but Israel must be held to account for crimes it committed in Gaza the last two weeks, the foreign ministry said on Friday.
The truce took hold on Friday after the worst violence in years.
"In order to prevent a repeat of the pain and tears seen in Palestine, Israel must be held accountable in the international arena for the crimes it committed. A lifting of the inhumane siege it imposed on Gaza must be ensured," the ministry said, calling on the United Nations Security Council to take action.
Read: Truce ends 11 days of Israeli bombardment of Gaza
An Egyptian-mediated truce between Israel and Hamas began on Friday, but Hamas warned it still had its "hands on the trigger" and demanded Israel end the violence in Jerusalem and address the damages in Gaza Strip after the worst fighting in years.
Pakistan's Foreign Minister Shah Mehmood Qureshi said the country welcomed the announcement of a ceasefire between Palestine and Israel.
US President Joe Biden pledged to salve the devastated Gaza. Israeli aerial bombardment of the densely populated area killed at least 232 Palestinians, while rocket attacks killed 12 people in Israel during the latest bout of Israeli aggression.
Palestinians, many of whom had spent 11 days huddled in fear of Israeli shelling, poured into Gaza's streets. Mosque loud-speakers feted "the victory of the resistance achieved over the Occupation (Israel)."
Cars driving around East Jerusalem's Sheikh Jarrah at dawn flew Palestinian flags and honked horns, echoing the celebratory scenes in Gaza.
In the countdown to the 2am (2300 GMT Thursday) cease-fire, Israel carried out at least one airstrike.
Each side said it stood ready to retaliate for any truce violations by the other. Cairo said it would send two delegations to monitor the ceasefire.
Read more: Pakistan, Turkey discuss ways to end Israeli atrocities in Palestine
Death toll
Gaza health officials said at least 232 Palestinians, including 65 children, had been killed and more than 1,900 wounded in aerial bombardments. Israel said it had killed at least 160 combatants.
Authorities put the death toll in Israel at 12, with hundreds of people treated for injuries in rocket attacks that caused panic and sent people rushing into shelters.