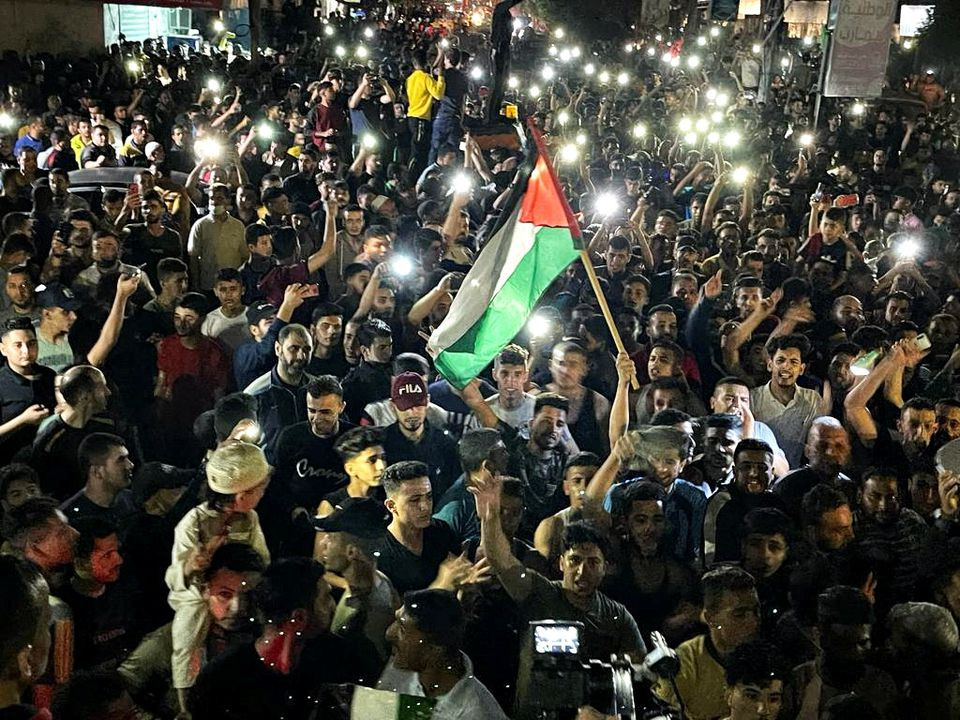 ---
GAZA/JERUSALEM:
An Egyptian-mediated truce between Israel and Hamas began on Friday, but Hamas warned it still had its "hands on the trigger" and demanded Israel end the violence in Jerusalem and address the damages in Gaza Strip after the worst fighting in years.
Pakistan's Foreign Minister Shah Mehmood Qureshi said the country welcomed the announcement of a ceasefire between Palestine and Israel.
"This is the power of collective, unified action; this is the effort of every person and every nation, together for a just cause," the FM said in a Tweet on Friday.
May this ceasefire be the 1st step towards peace in Palestine, he added.
"Implementation of UN res for establishment of independent & contiguous Palestinian State w/ Al-Quds Al Sharif as its capital, imperative," FM Qureshi added.
US President Joe Biden pledged to salve the devastated Gaza. Israeli aerial bombardment of the densely populated area killed at least 232 Palestinians, while rocket attacks killed 12 people in Israel during the latest bout of Israeli aggression.
Palestinians, many of whom had spent 11 days huddled in fear of Israeli shelling, poured into Gaza's streets. Mosque loud-speakers feted "the victory of the resistance achieved over the Occupation (Israel)."
Cars driving around East Jerusalem's Sheikh Jarrah at dawn flew Palestinian flags and honked horns, echoing the celebratory scenes in Gaza.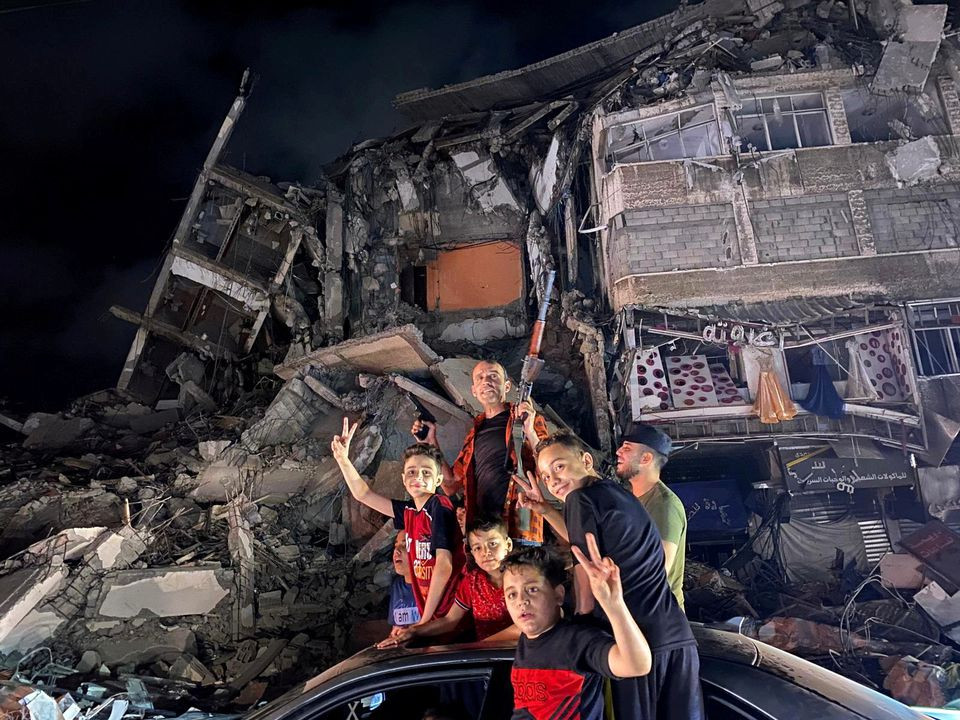 People gesture near the rubble of a damaged building as Palestinians celebrate in the streets following a ceasefire, in Gaza City May 21, 2021. PHOTO: REUTERS
In the countdown to the 2am (2300 GMT Thursday) cease-fire, Israel carried out at least one airstrike.
Each side said it stood ready to retaliate for any truce violations by the other. Cairo said it would send two delegations to monitor the ceasefire.
Read more: At least 75,000 Palestinians displaced due to Israeli attacks: UN
Israeli security forces stormed the holy Al-Aqsa mosque during the last Friday of Ramazan and used unjustified force against peaceful worshippers. The incident and subsequent actions by Israeli forces led to the current confrontation.
Nearly 450 buildings in the Gaza Strip have been destroyed or badly damaged, including six hospitals and nine primary-care health centres, since the current conflict began, the United Nations humanitarian agency said. Some 48,000 of the 52,000 displaced had gone to 58 UN-run schools.
The fighting meant many Palestinians in Gaza could not mark the Eidul Fitr festival at Ramazan's conclusion. On Friday, throughout Gaza, postponed Eidul Fitr meals were held instead.
In Israel, radio stations that had carried around-the-clock news and commentary switched back to pop music and folk songs.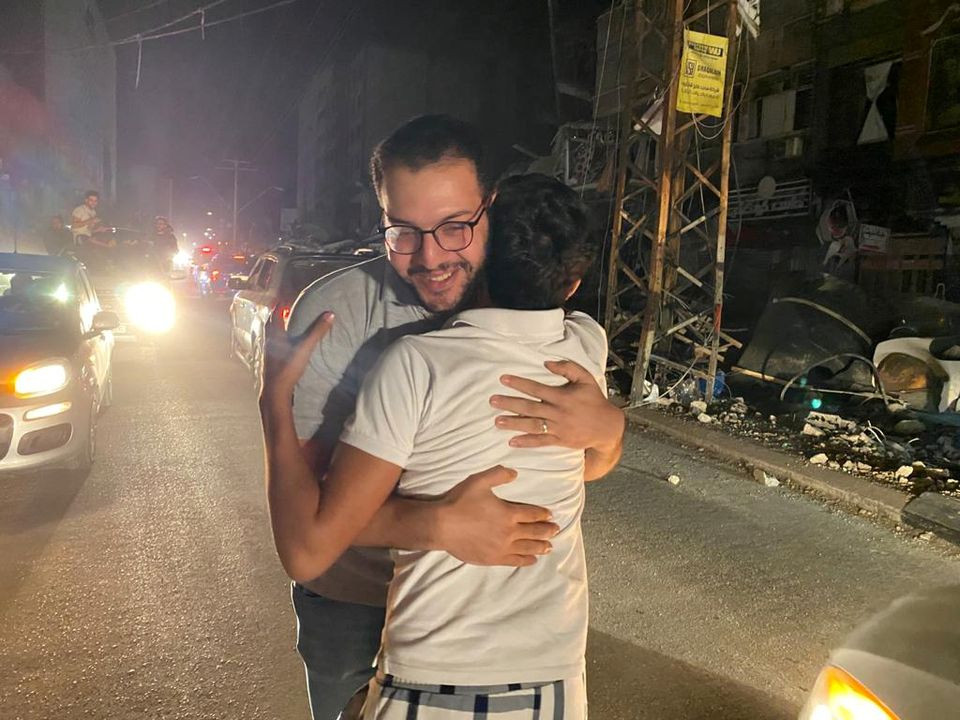 Palestinians celebrate in the streets following a ceasefire, in Gaza City May 21, 2021. PHOTO: REUTERS
DEATH TOLL
Gaza health officials said at least 232 Palestinians, including 65 children, had been killed and more than 1,900 wounded in aerial bombardments. Israel said it had killed at least 160 combatants.
Authorities put the death toll in Israel at 12, with hundreds of people treated for injuries in rocket attacks that caused panic and sent people rushing into shelters.
"It is true the battle ends today but (Israeli Prime Minister Benjamin) Netanyahu and the whole world should know that our hands are on the trigger and we will continue to grow the capabilities of this resistance," said Ezzat El-Reshiq, a senior member of the Hamas political bureau.
He told Reuters in Doha that the movement's demands also include protecting Al-Aqsa mosque in Jerusalem and ending the forceful eviction of several Palestinians from their home in East Jerusalem which Reshiq described as "a red line".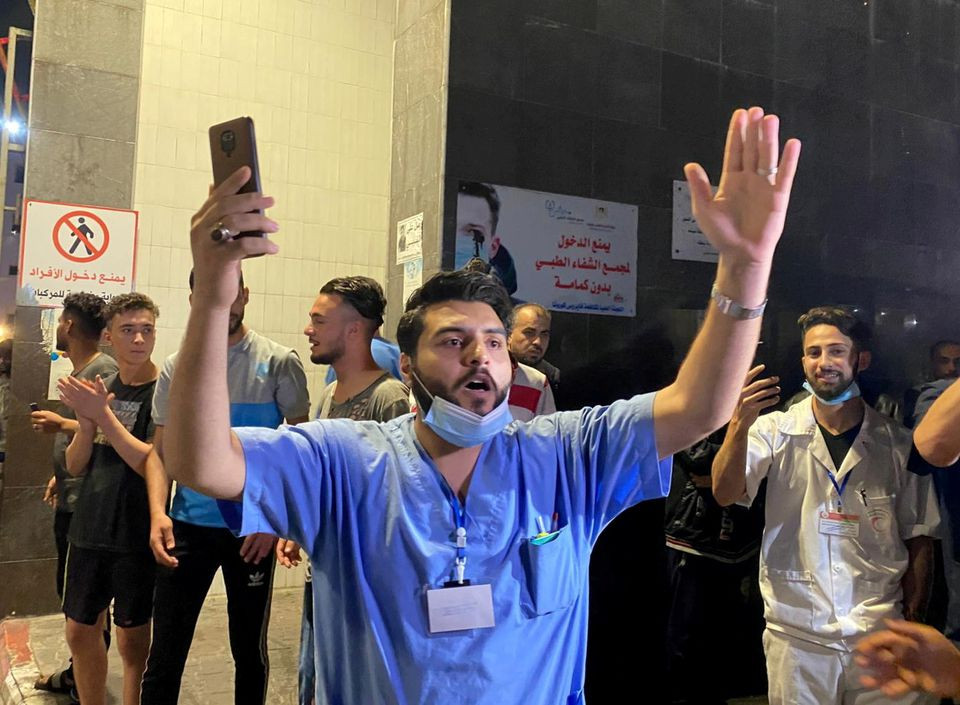 Palestinians celebrate in the streets following a ceasefire, in Gaza City May 21, 2021. PHOTO: REUTERS
"What comes after the battle of 'Sword of Jerusalem' is not like what came before because the Palestinian people backed the resistance and know that the resistance is what will liberate their land and protect their holy sites," Reshiq said.
Amid growing global alarm, Biden had urged Israeli Prime Minister Benjamin Netanyahu to seek de-escalation, while Egypt, Qatar and the United Nations sought to mediate.
In a televised address on Thursday, Biden extended condolences to bereaved Israelis and Palestinians and said Washington would work with the United Nations "and other international stakeholders to provide rapid humanitarian assistance" for Gaza and its reconstruction.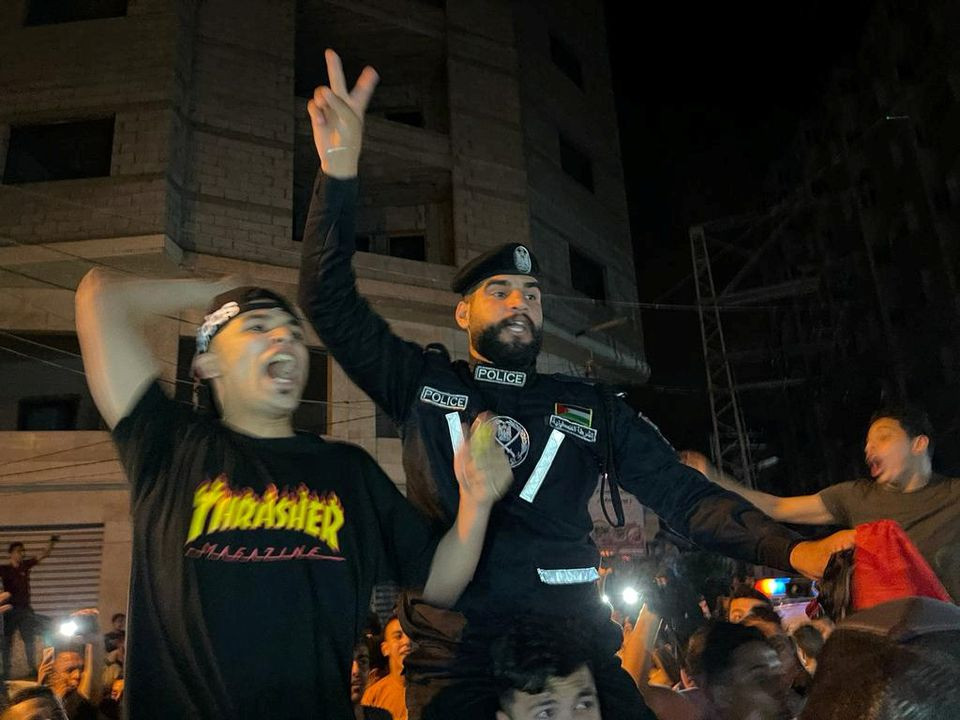 Palestinians celebrate in the streets following a ceasefire, in the southern Gaza Strip May 21, 2021. PHOTO: REUTERS
Biden said aid would be coordinated with the Palestinian Authority - run by Hamas' rival, President Mahmoud Abbas, and based in the Israeli-occupied West Bank - "in a manner that does not permit Hamas to simply restock its military arsenal".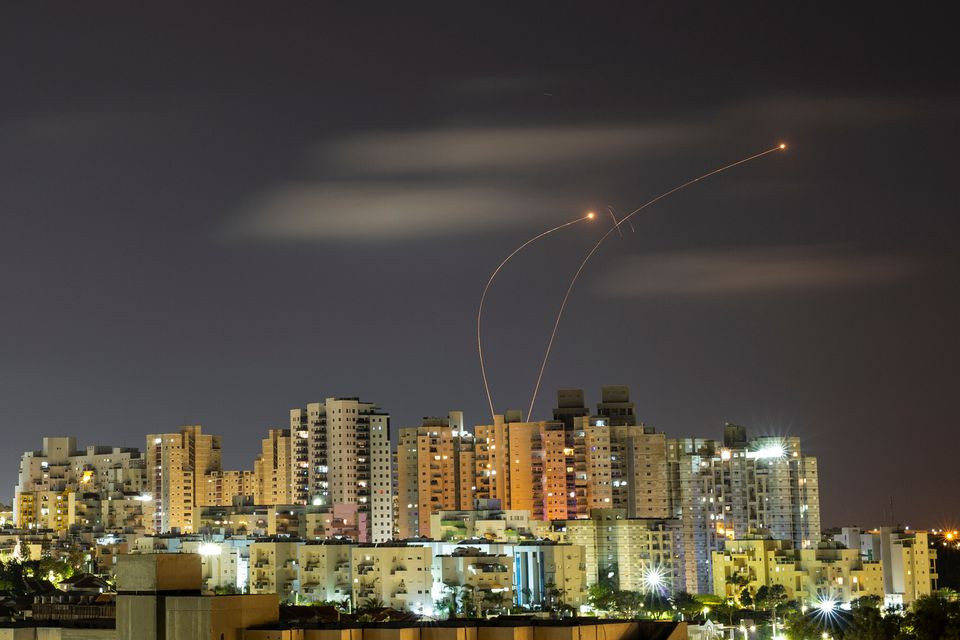 Streaks of light are seen as Israel's Iron Dome anti-missile system intercepts rockets launched from the Gaza Strip towards Israel, as seen from Ashkelon May 20, 2021. PHOTO: REUTERS
Read more: Hamas official predicts ceasefire soon as Israeli atrocities continue in Gaza
The State Department said that Secretary of State Antony J. Blinken planned to travel to the Middle East, where he would meet with Israeli, Palestinian, and regional leaders to discuss recovery efforts.
UN Secretary-General Antonio Guterres said Israeli and Palestinian leaders had a responsibility beyond the restoration of calm to address the root causes of the conflict," he told reporters with serious dialogue.
"Gaza is an integral part of the future Palestinian state and no effort should be spared to bring about real national reconciliation that ends the division," he said.