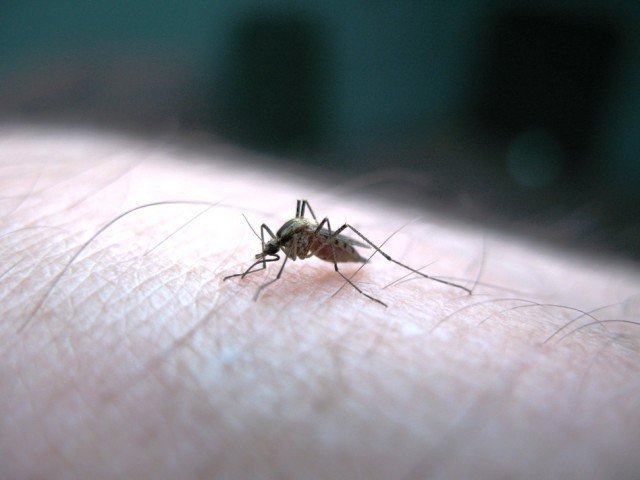 ---
PESHAWAR:
At a time when the prevailing coronavirus has been claiming lives almost on a daily basis across Khyber-Pakhtunkhwa, doctors have warned of another looming threat of dengue rising across the province as 18 districts have been declared sensitive.
These districts were declared sensitive after dengue larva was found to be active in the water. Both Covid-19 and dengue could wreak havoc across the province if not kept in check effectively by means of well-coordinated efforts.
Read: Anti-dengue teams put on high alert
Many areas of Peshawar were also declared sensitive for dengue including Tehkal, Shaheen Muslim Town, Landi Arbab and others where dengue larva was found in water samples taken during surveys.
Dengue terrorised the district during the previous provincial government's tenure when dozens were killed and there was no space for patients in government hospitals forcing them to go to expensive private hospitals who used this opportunity to make money.
The former chief minister of Punjab Shahbaz Sharif came to the rescue of local residents when he sent his best doctors to treat people suffering from dengue infection who were equipped with mobile labs and emergency medicines.
This happened at a time when the provincial health care system had almost collapsed.
Locals fear that another dengue outbreak could kill hundreds in the city because the health system is already working at its full capacity to deal with the Covid-19 emergency.
The residents of Peshawar are in a state of panic over dengue threats and have asked the government and other departments to work jointly for its elimination by carrying out anti-mosquito sprays in all areas.
Read more: Dengue: Officials warned against negligence
According to the Dengue and Malaria Control Programme, this year only one case of dengue was reported from K-P whereas 52 confirmed cases of dengue were reported in the province in 2020.
The Coordinator of Malaria Control Programme Dr Rehman Afridi told the Express Tribune that there was only one case of dengue reported in March this year and the patient hailed from Karachi.
COMMENTS
Comments are moderated and generally will be posted if they are on-topic and not abusive.
For more information, please see our Comments FAQ