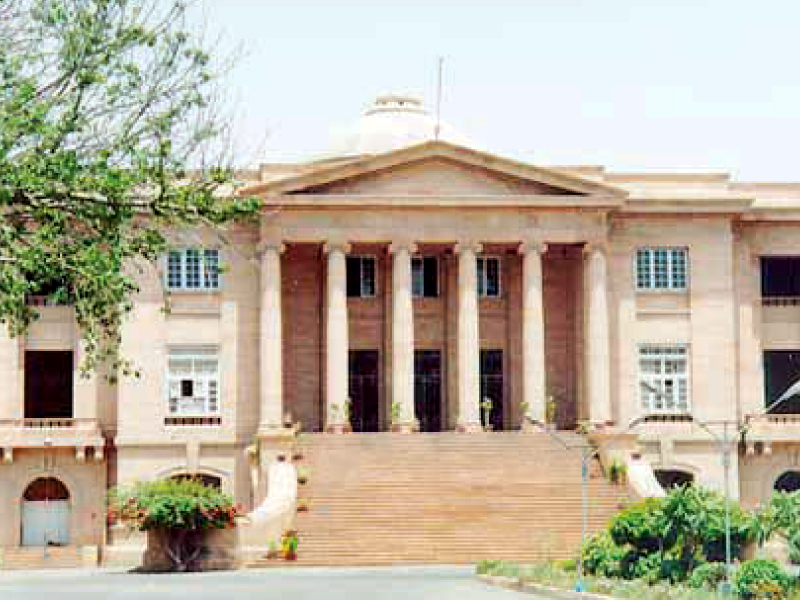 ---
KARACHI:
The Sindh High Court (SHC) sought on Thursday the original records of the Karachi Central Jail from the jail superintended in a case pertaining to the disappearance of citizen Tahir Zaman. At the hearing, the counsel for the petitioner, Advocate Haroon Sheikh, maintained before a two-member bench comprising Justice Abdul Mobin Lakho and Justice KK Agha that while the jail authorities claimed Zaman had been released from the prison, such was not the case.
He added that Hasan Sahito was the jail superintendent was Zaman went missing from the prison and he was still deputed on the same post. "The jail authorities are lying and Zaman has been missing for the past two years," he claimed, complaining that none of the officials were able to give a clear answer as to what had happened to Zaman. An anti-terrorism court had ordered Zaman's acquittal in a case registered at Mochko Police Station in 2018, he further stated. At another hearing, the same bench expressed annoyance over the violation of court directives pertaining to the non-recovery of missing persons and re-issued the arrest warrant for the federal interior secretary.
READ SHC issues arrest warrant for interior secretary
The SHC directed the relevant authorities to arrest the secretary and present him before the court on May 27. On Thursday, the court specifically directed the Islamabad IGP to comply with the directive. "The interior secretary is hampering the search for missing persons," the court observed, elaborating that he had failed to appear before the court and give an explanation for his absence despite being summoned multiple times. "Non-compliance with the directive is tantamount to the hampering court proceedings [and] the interior secretary has been blatantly violating court orders," it further stated. Addressing the assistant attorney general, the court inquired about the federal government's report on the matter.
The assistant attorney general informed the court that no report had been sent by the federal government, which irked the court. Then, turning its attention towards the lack of progress by law enforcement agencies in missing persons case, the court inquired as to why details regarding the progress in missing persons cases had not been shared with the court. The court sought a report from the police on the recovery of missing persons and directed the investigation of officers of missing person cases to submit progress reports