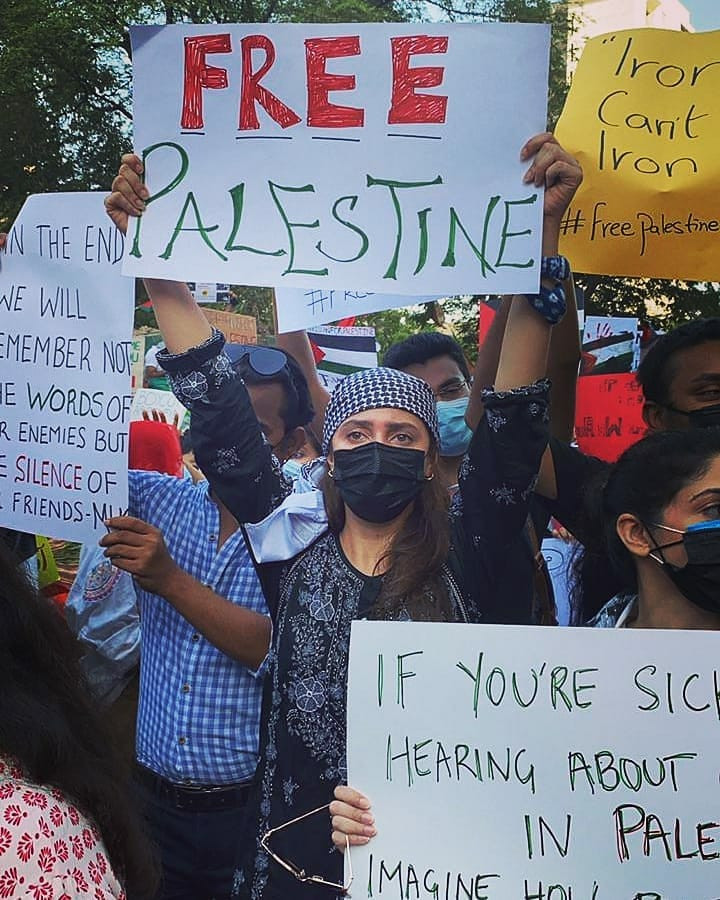 ---
KARACHI:
The air echoed with chants of 'Free, free Palestine,' as the protest for Palestinian liberation kicked off at the Karachi Press Club on May 19, 2021. People arrived with hopes to amplify the voices of families they had never met and children they had seen only through their mobile screens. It was a moment of mourning for the lives lost, a moment to stand against Israeli atrocities in Gaza – but most importantly, it was a moment of unification.
Provided that Pakistanis from all walks of life have never rallied with such unison for their own women, gender and religious minorities – case in point, the yearly Aurat March – this week's demonstration was both a reason to celebrate and introspect. But the protest was a successful one to say the least, with the exception of an alleged assault on an organiser by a local media journalist.
The #PakistanForPalestine march saw people from across the city, raising various informative placards. Every individual seemed to have done their homework, preventing anti-Semitic slogans from becoming the spotlight of the day. Prior to the protest, organisers had made it clear on their social media handles that participants must solely represent the plight of Palestinians and not echo anti-Semitic chants.
And that is precisely what everyone steered clear of while calling a spade a spade. Majority of the placards slammed Israel for its settler colonialism, apartheid, ethnic cleansing, forced displacement and terrorism in Palestine. Attendees also tackled the diplomatic narrative presented by the mainstream media abroad by clarifying that it was not a 'conflict' or 'war' but genocide.
Hearts moved as marchers – unbothered by the heat – screamed their lungs out while drenched in sweat. Celebrities also joined the cause, amplifying the sentiments of the oppressed, both on ground and on their social media handles later.
The protest saw the likes of Mahira Khan, Ayesha Omar, Sanam Jung, Sheheryar Munawar, Anoushey Ashraf, Khaled Anam, Amna Ilyas, Hajra Yamin and Mushk Kaleem among others. Organisers and some celebrities also rooted for the Boycott, Divestment, and Sanctions (BDS) movement against the state of Israel, while making it clear that boycotting Jews or Jewish products did not make sense.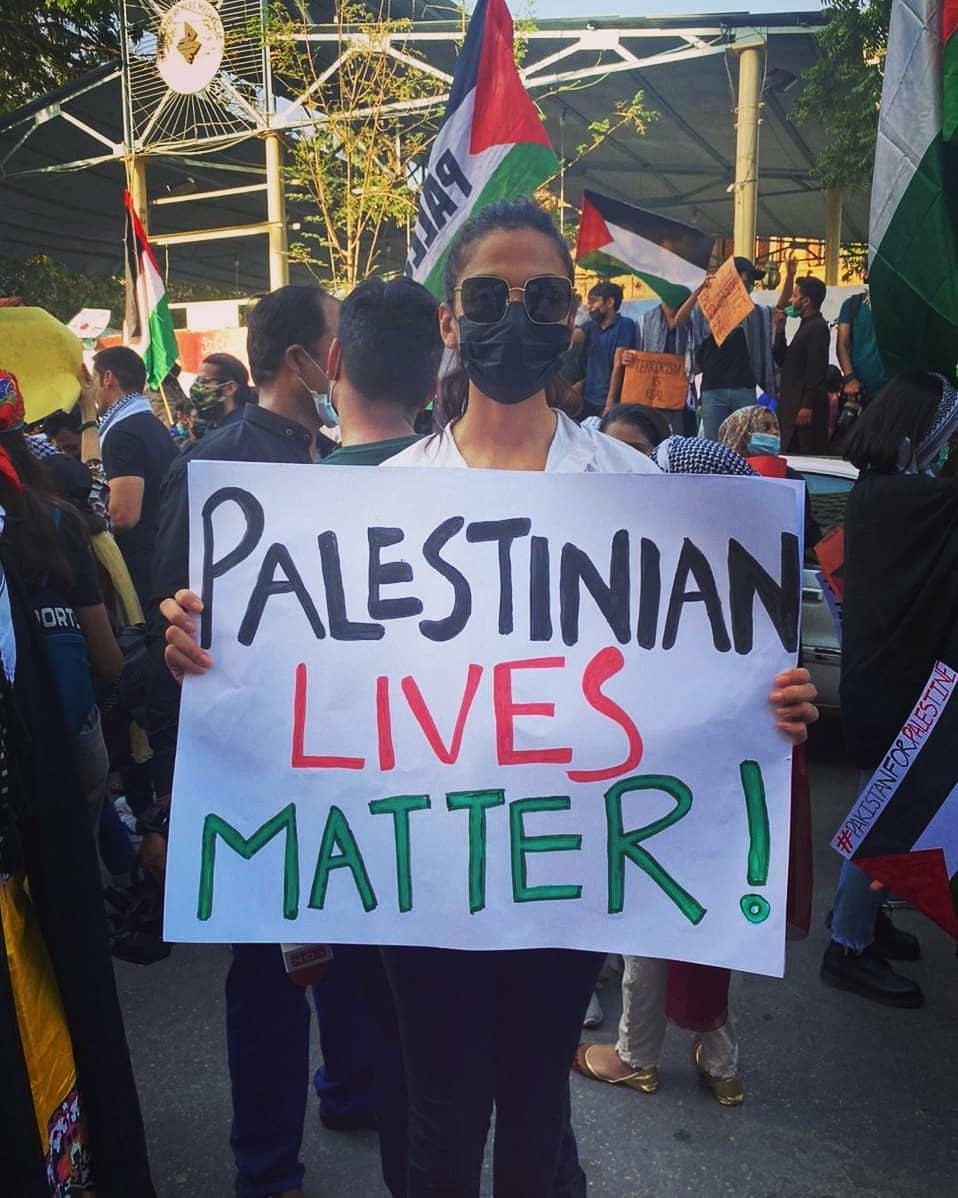 Photo: Asfa Sultan
But above all, here are some placards we loved most:
"I march because it is oppression and apartheid. Not 'conflict' and 'skirmishes'. I march against Israel because it insists on playing the victim. I march for my grandma, because I can't imagine losing family every day."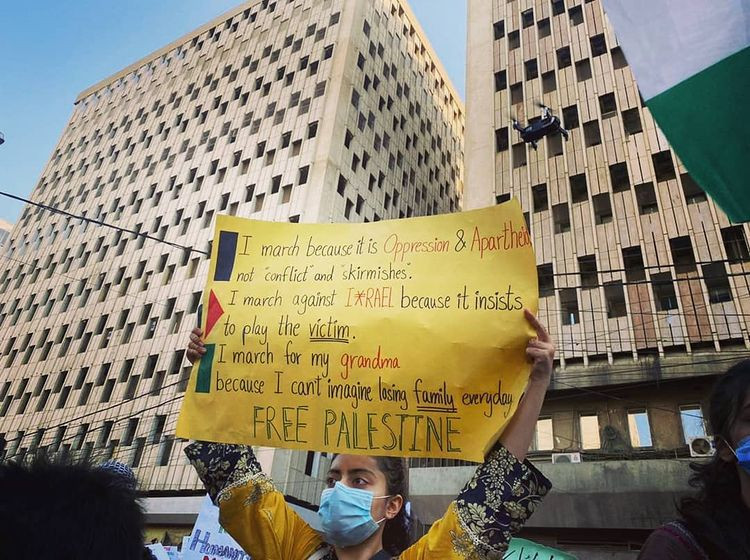 Photo: Asfa Sultan
"United Negligence, allowing oppression and genocide since 1945."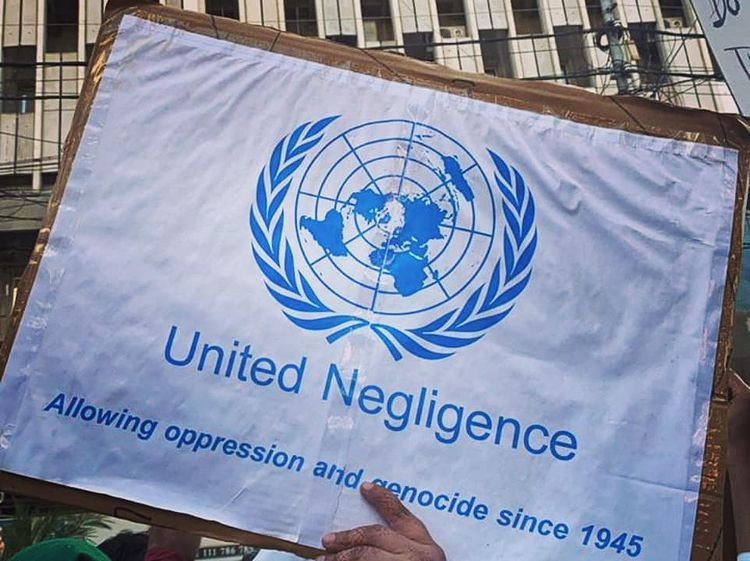 Photo: Asfa Sultan
"Dear USA, your 9/11 is our 24/7. Sincerely, Palestine."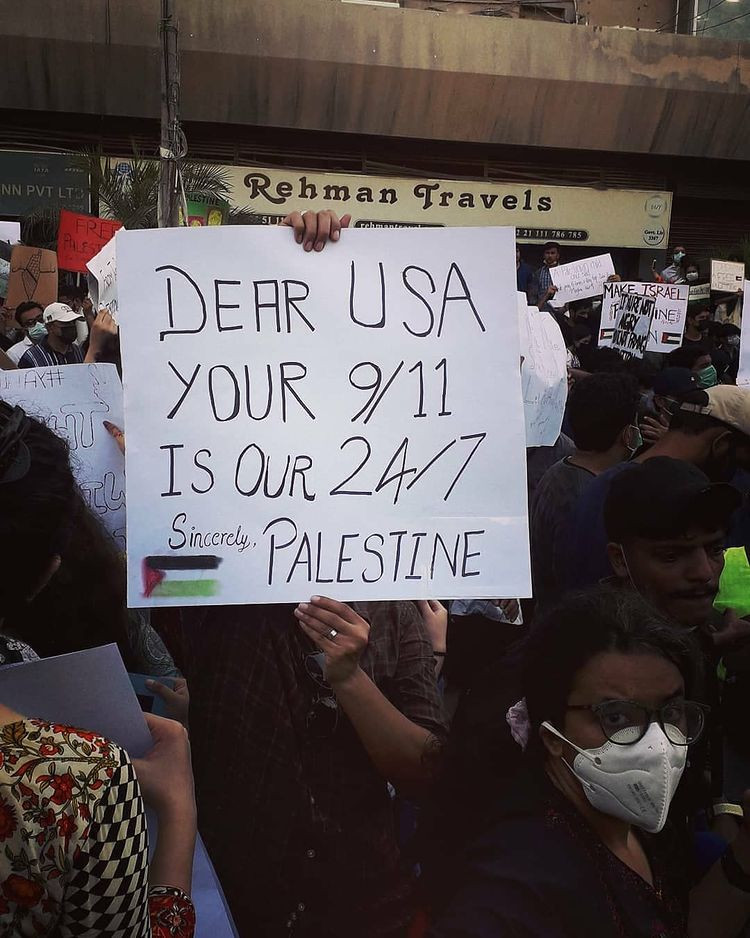 Photo: Asfa Sultan
"Woke up to see the world burning, they told me go back to sleep, it's just Gaza."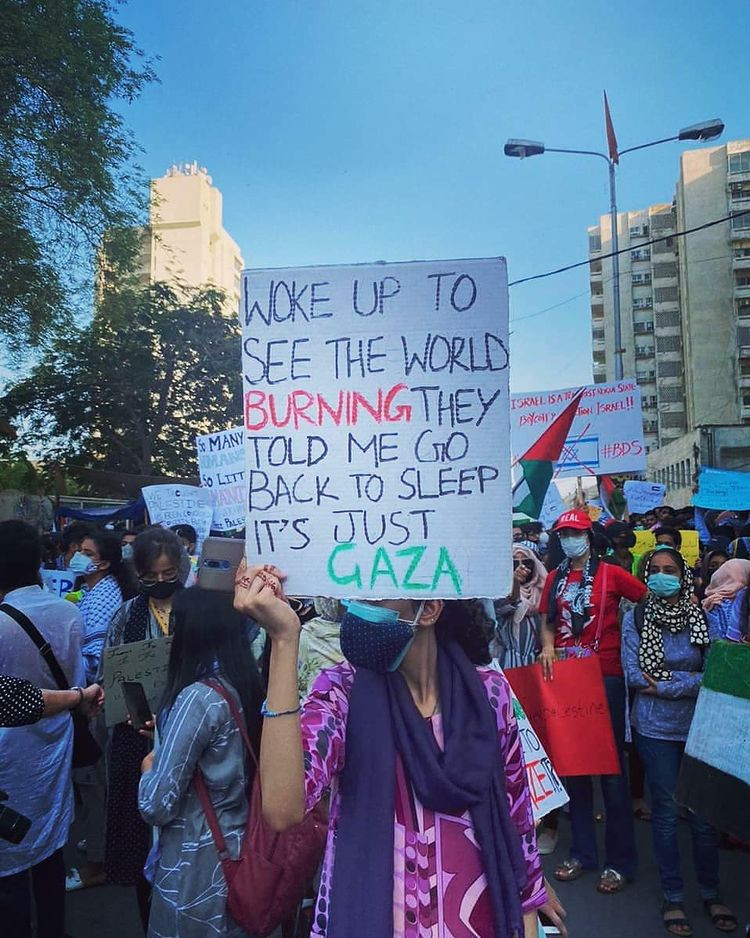 Photo: Asfa Sultan
"Is killing children self-dense?"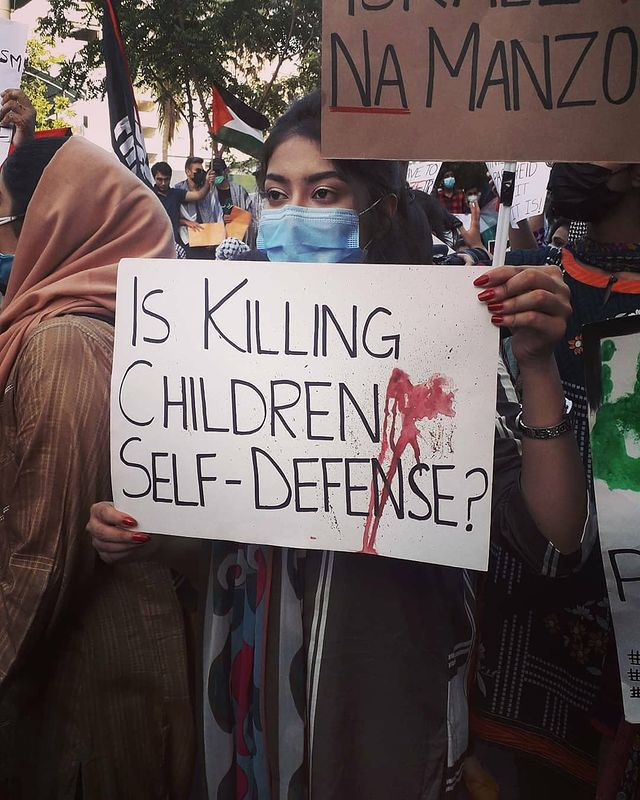 Photo: Rida Lodhi
"This isn't war, this is genocide."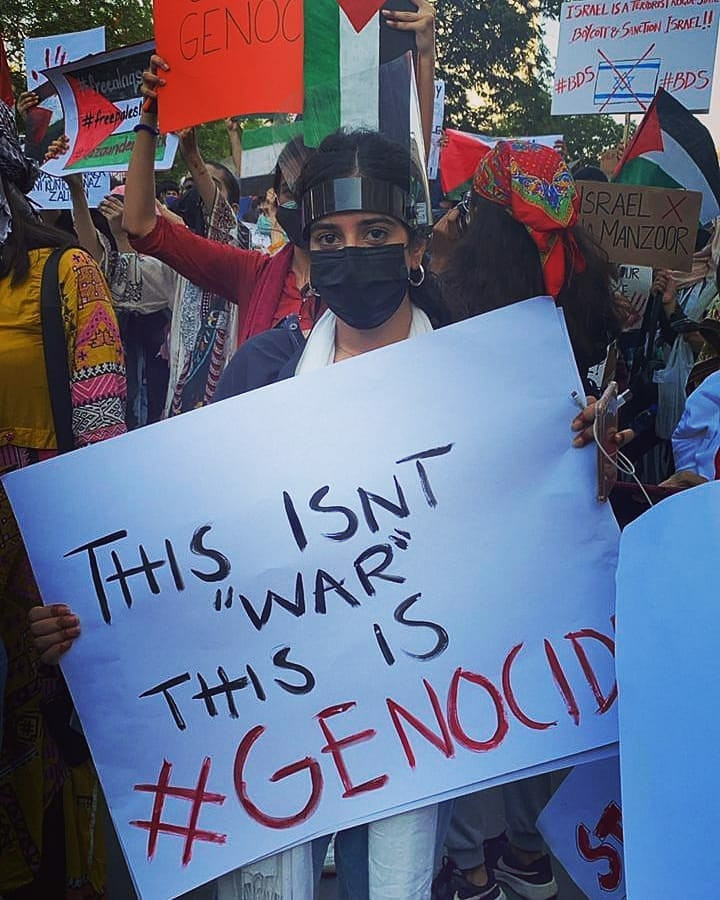 Photo: Asfa Sultan
"I pray for a day when the children of Gaza wake up to the sound of birds, not bombs."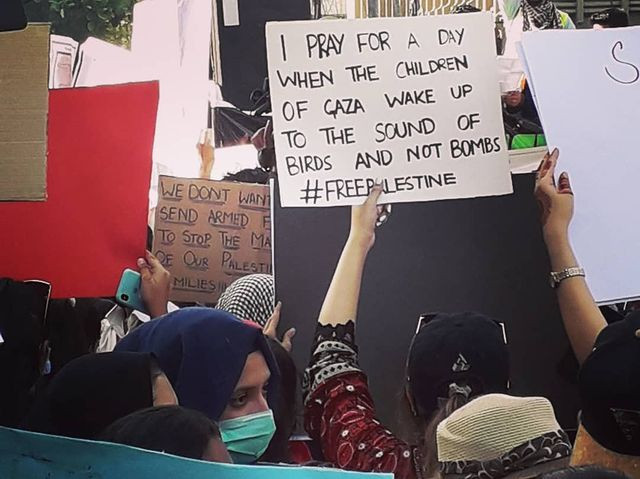 Photo: Asfa Sultan
"Tou tum zameen par zulm likh do, Aasman pe inqilaab likha jaega. Sab yaad rakha jaega, sab kuch yaad rakha jaega."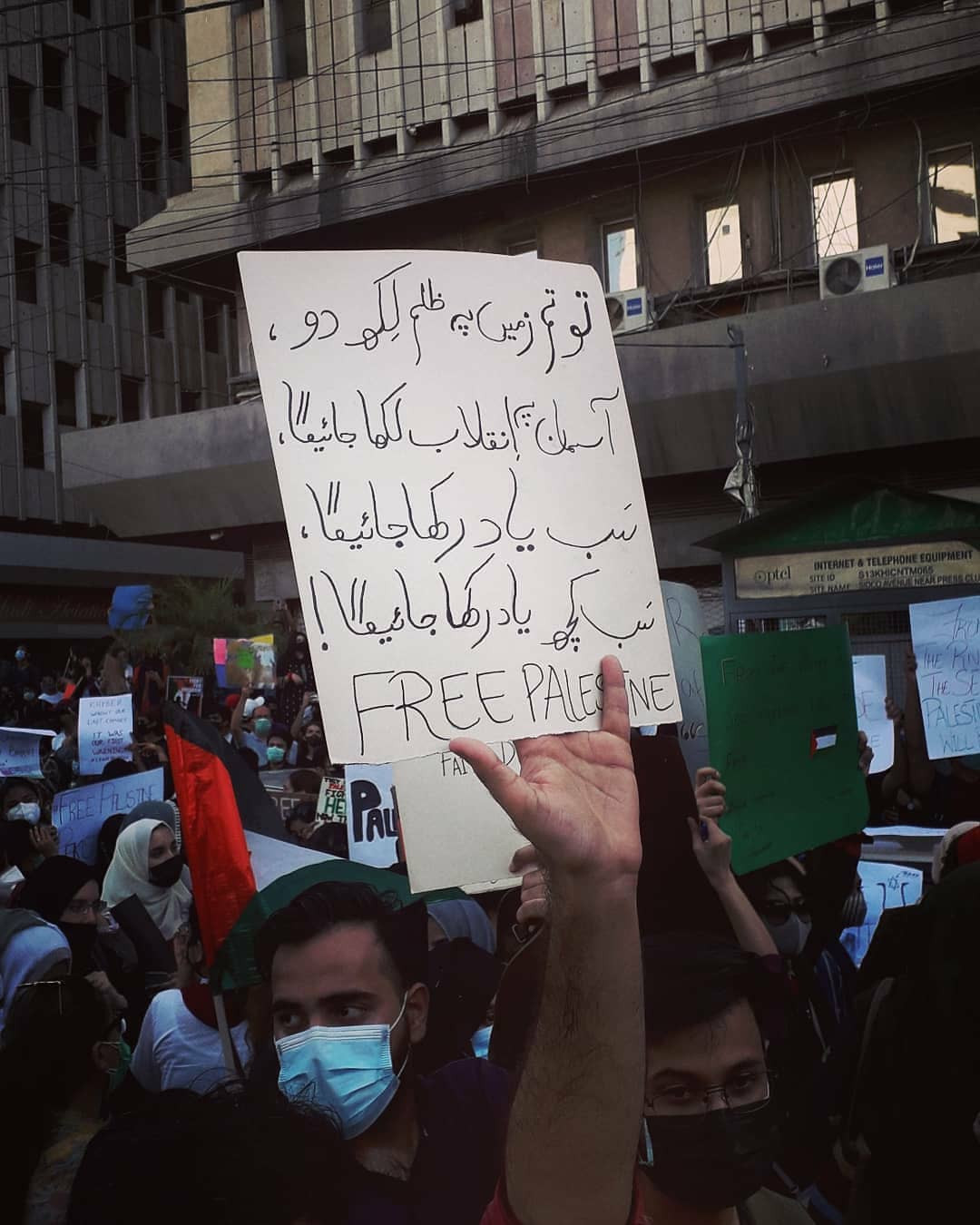 Photo: Asfa Sultan
"Israel Na Manzoor."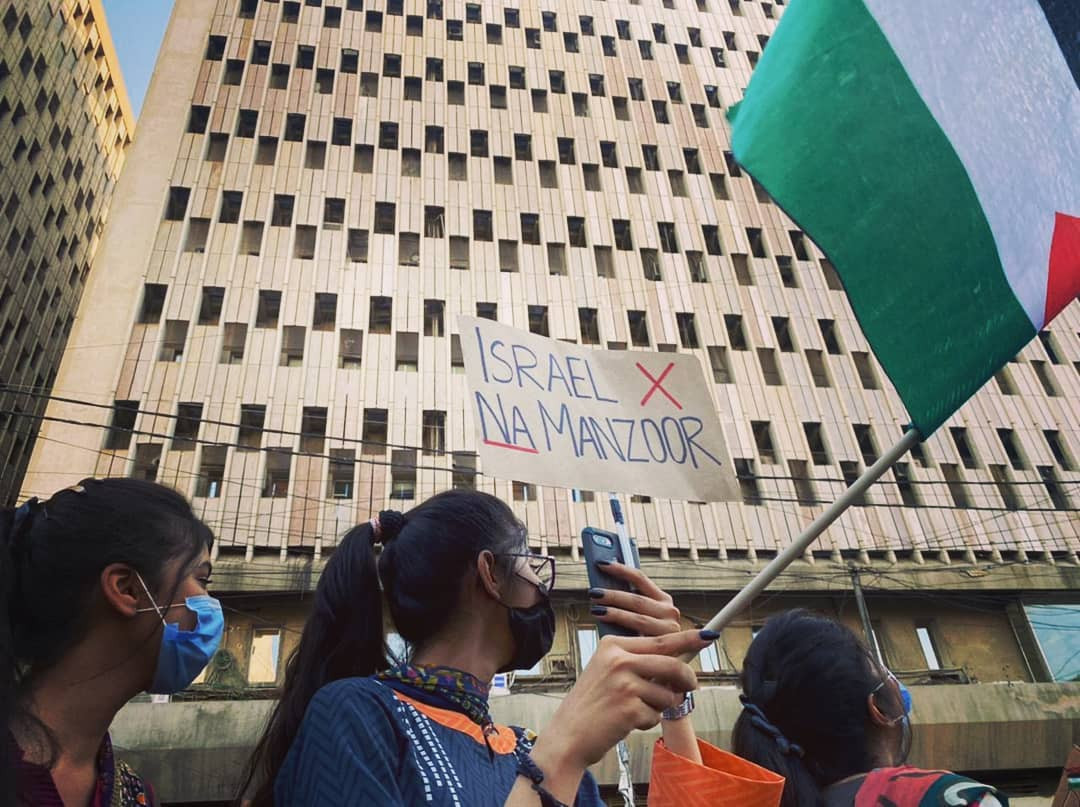 Photo: Asfa Sultan
"We want action, not condemnation. A message to Pakistani authorities."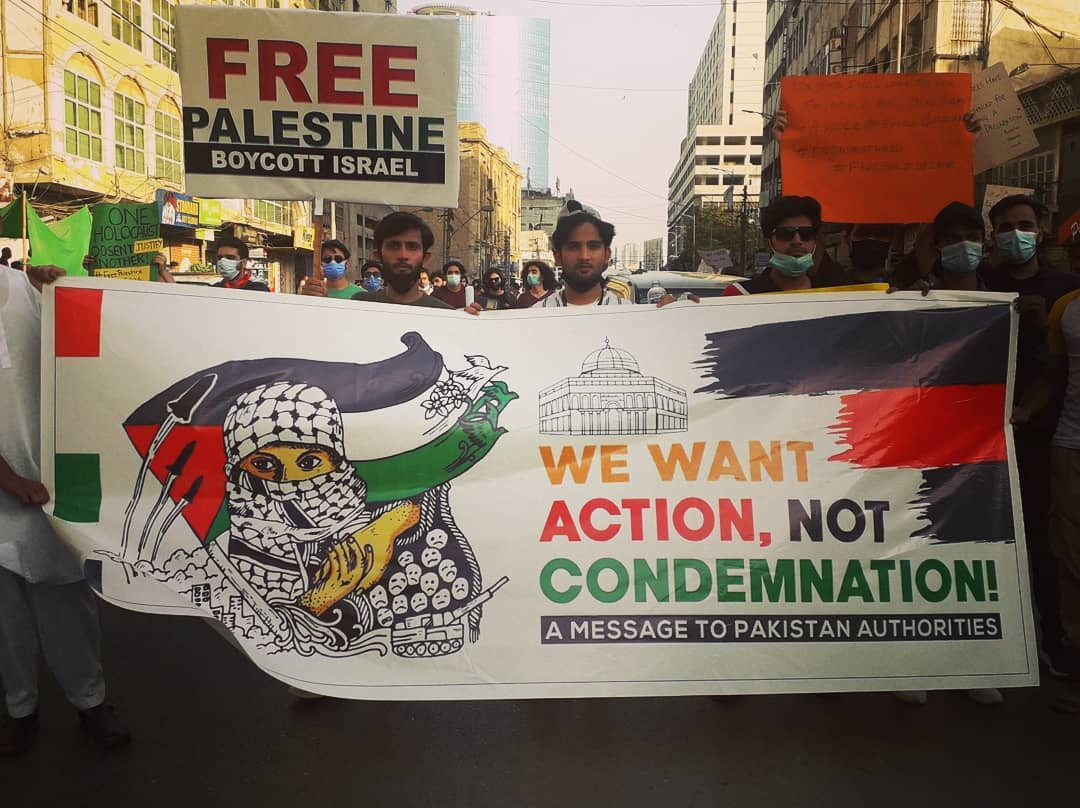 Photo: Asfa Sultan
"A Palestinian child once said, the rockets might be above us, but they have forgotten Allah is above them."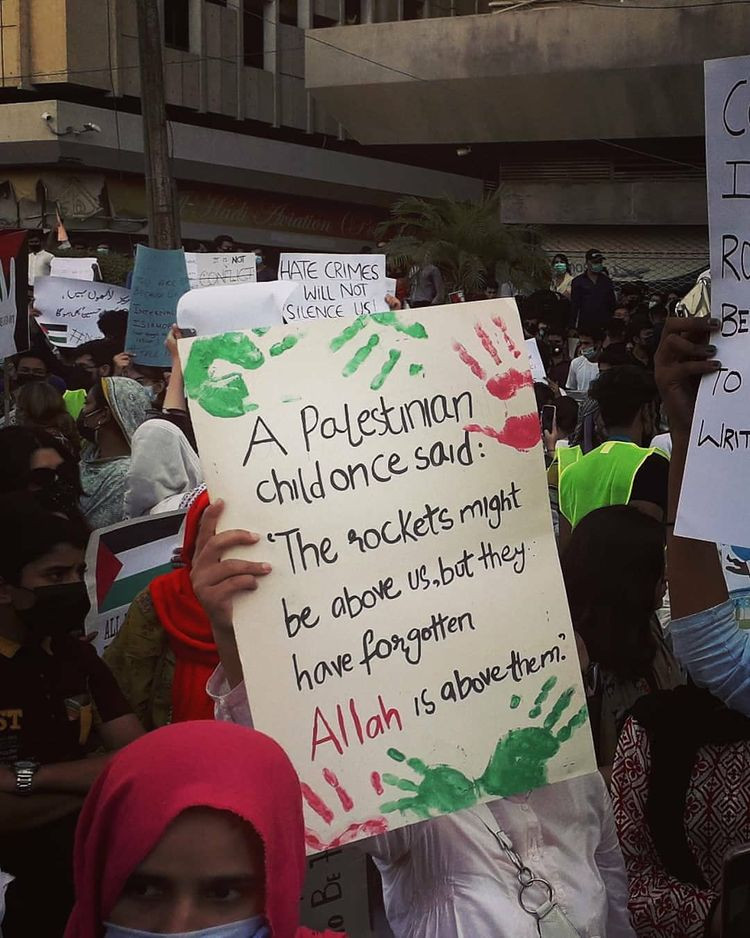 Photo: Asfa Sultan
"Iron domes can't crush iron wills."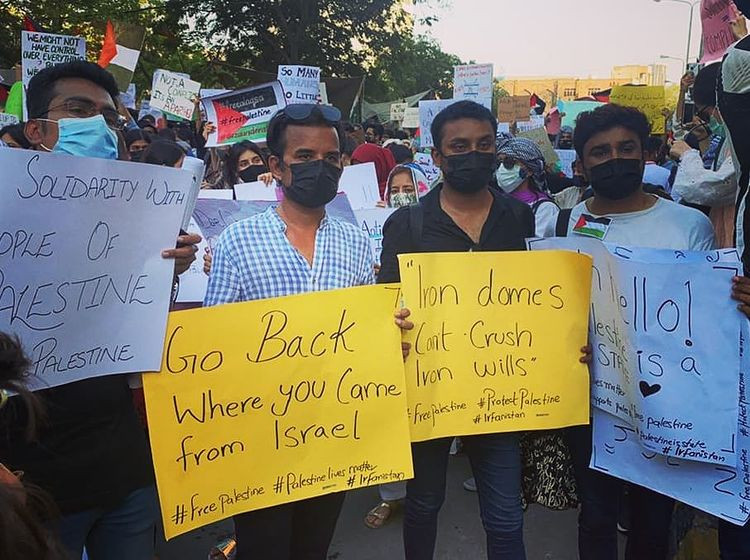 Photo: Asfa Sultan
"We chant for our freedom while they chant for our death. That should tell you all you need to know about the settler state - Mohammed Al Kurd."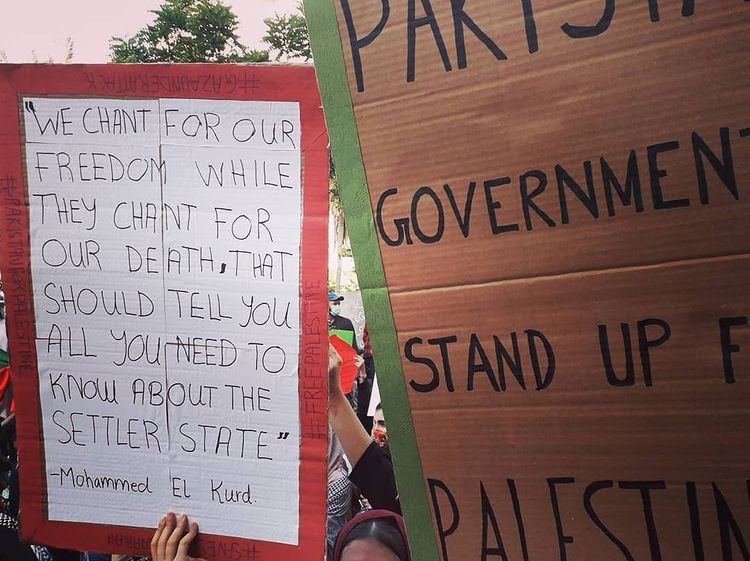 Photo: Asfa Sultan
Have something to add to the story? Share it in the comments below.