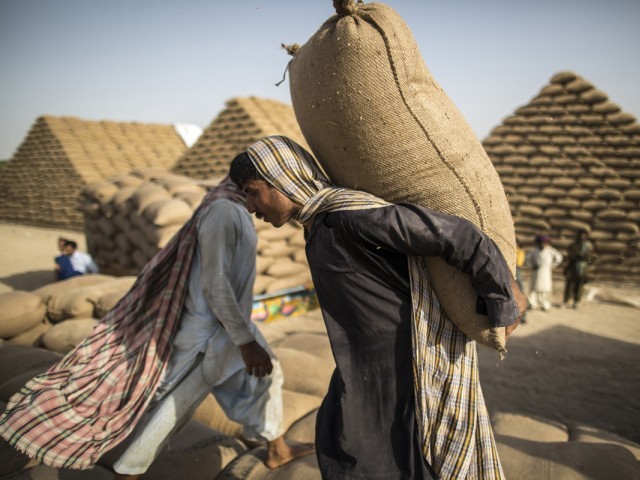 ---
KARACHI:
Farmers have urged the Sindh government to urgently finalise a direct subsidy mechanism for phosphate and potassic fertiliser, seeds and pesticides so that agricultural productivity can be jacked up in the province.
Sindh Abadgar Board (SAB) Senior Vice President Mehmood Nawaz Shah highlighted that during 2020, farmers faced three challenges which included locust attacks, Covid-triggered supply disruptions and flooding in seven districts of Sindh.
"While the federal government announced several steps to support the agriculture sector, farmers in Sindh have not been able to benefit from these policies due to a lag in decision-making at the provincial level," he lamented.
"They are still waiting for the government to finalise the disbursement mechanism for the DAP subsidy announced under the prime minister Rabi package," he said, adding that farmers in Punjab had Kisan Card for directly getting subsidy of Rs1,000 on DAP, which would help them to improve their income and crop output.
READ Business community seeks low-cost credit
Shedding light on the way forward, Sindh Chamber of Agriculture President Syed Miran Muhammad Shah emphasised that subsidy on all sorts of seeds, fertilisers and pesticides was the need of the hour. The Sindh cabinet had in April announced subsidies on seeds and fertiliser, but the decision had not been implemented yet, he pointed out.
"The chief minister promised us that it will be included in the budget."
He added that expensive agricultural inputs were affecting crop yields. "Small farmers are unable to survive in these kinds of conditions; low-quality seeds are deteriorating things for them."
While the Kisan Card may have some issues as seen previously in such schemes, "it is a step in the right direction to target small-sized farmers and a similar subsidy disbursement mechanism should be adopted by Sindh as well," Nawaz suggested.
Sharing some other possible solutions, he added that technology should be utilised for farming, water governance and extending agricultural credit and financial assistance to the farmers.
"The process of farmer registration and data collection had been initiated several years ago in Punjab, but it needs to be started in Sindh as well," he said, adding that it was an important step to ensure transparency and efficiency in subsidy disbursement to the farmers.
Published in The Express Tribune, May 20th, 2021.
Like Business on Facebook, follow @TribuneBiz on Twitter to stay informed and join in the conversation.