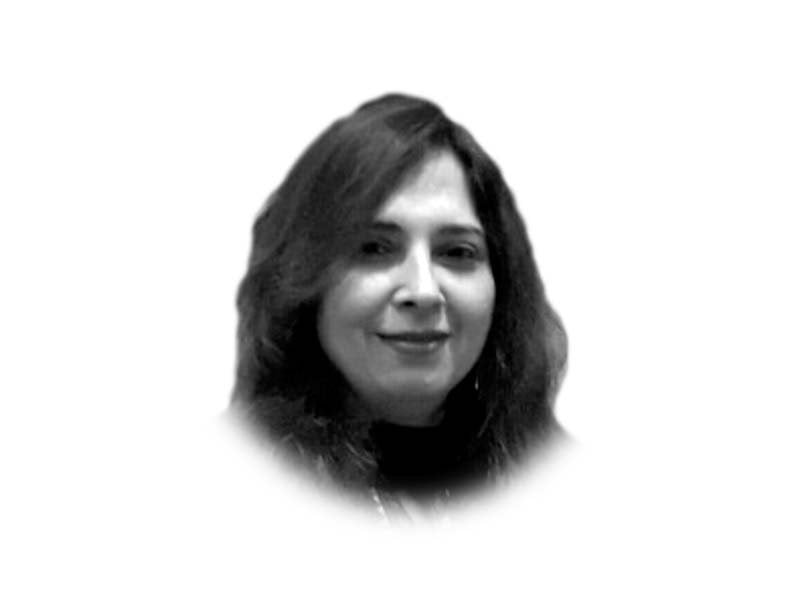 ---
The recent spat between the federating units on water distribution was part of a pattern that comes to the fore every year. Chairman Pakistan People's Party Bilawal Bhutto-Zardari accused the PTI government in Punjab of stealing water apportioned for Sindh. The Indus River System Authority (IRSA), while strongly refuting the allegation, accused the Sindh government of forging water supply data, of failing to measure correct water supply, and of illegally using Balochistan's water, leaving the province with a 61% water shortage. According to IRSA, Sindh was provided sufficient water than Punjab. The water shortage Sindh faced during the cotton harvesting season has been 4% compared to the 16% that Punjab accrued. It is pertinent to note that the Sindh government wastes 46,000 hectares per acre of water by allowing it to flow into the sea.
It is utterly disappointing that the federating units in Pakistan try to paint every issue between the provinces and the federal government as parochial. The tendency is acute in Sindh, for no other reason than to camouflage the Sindh government's practice to pilfer resources.
Over the years, the water mafias in Karachi and other urban cities of Sindh have earned billions by creating artificial water shortages for households, who were then compelled to buy water from water tank suppliers. The same psyche has been at work in stealing irrigation water.
According to the recent report issued by the Water Irrigation Department, some 330 influential people in Sindh, which includes Asif Ali Zardari's immediate family and his clan, have been officially allowed by the Sindh government to draw water directly from canal outlets. This illegal practice left insufficient water for small farmers, who bank upon tributaries to irrigate their lands. It is a recurring practice, unfortunately. Reports after reports have blamed PPP (which has been in power in Sindh for the last 12 years) for stealing water, but no humiliation has been enough to make the party correct its course.
It is unfortunate that no government has had the vision to prioritise water governance as part of its national security strategy. According to IRSA, Pakistan loses $29 billion per annum on unutilised water falling into the Arabian Sea. The authority believes that "we and our coming generations would die of hunger if we do not build dams."
Though water is required for many purposes, its utility in the agricultural sector is of high value.
And even though this year Pakistan has been able to see record production of wheat, it does not take away the crude reality of Pakistan suffering from the lowest per acre yield in the region. According to the Global Agricultural Information Network report from the US Department of Agriculture, wheat production decreased to 25.2 million tonnes in Pakistan in 2020. There was a steep fall in cotton production as well. We produced merely 12 million cotton bales of standard size, the lowest yield in 30 years. The annual industrial consumption is above 14 million bales. As a result, Pakistan had $3.9 billion worth of imports of agriculture from July to December 2020. Sadly, the entire agricultural supply chain from production, procession, storage, and distribution uses outdated and obsolete processes.
Does this mean that Pakistan is a food-insecure country? To answer this query, let us look into the Punjab Food Department's definition of food security. It says that a country is food-secure if it makes available nutritionally adequate food in terms of quantity, quality, and variety to all persons at all times. Are we doing that? No. According to Pakistan's Planning Commission report, Vision 2030, our population is not getting enough nutritious food because of which it is suffering from absolute to moderate malnutrition. That explains the stunting rate in Pakistani children of 40.02%, which is already the highest in South Asia and nearly twice as much as the globally prevalent rate. With every additional mouth to feed, a corresponding growth in resources to meet the challenges of undernourishment, malnutrition, and stunted human development is required.
The PTI government has announced an ambitious agricultural package of Rs110 billion to increase the production of grain, fruits, vegetables, and milk in another three years. Similarly, through targeted subsidies, farmers would be given the opportunity to procure fertilisers and other agricultural inputs directly from the market. The Kisan Card is a valuable addition in this regard. The government also plans to import semen to improve the quality of livestock.
Though this plan is unique in allowing farmers to get direct access to the funds allocated for them, no effort has been spared to overhaul the agricultural infrastructure. It is not as much the lack of agricultural funds that have dwarfed our ability to rise in this sector, as it is the inaccessibility of research and development. We cannot produce high-yield seeds, thwart diseases, manage climate change, adopt modern technology and farming practices, and stop the erosion of soil fertility.
Moreover, Pakistan should also develop international linkages to progress in the agricultural sector. In this realm, Pakistan can emulate the Saudi model which includes the Saudi Agriculture and Livestock Company (SALIC). Similarly, the Pakistan Mercantile Exchange platform can be productively used to increase Pakistan's reliability as a country concerned with food security. As for raising funds to procure resources, the Islamic financial instrument Sukuk can be capitalised on. Together, these options can ensure a successful trajectory towards food security, leading to human development and poverty alleviation.
For a country like Pakistan, where GDP growth is lower than the population growth, any mismanagement in the accumulation and distribution of resources can turn into a national crisis. We have seen it unfold as the country slipped into an unprecedented spiral of loadshedding in the previous decade. This may happen again in the shape of a water crisis if we refuse to pay heed to the ground realties.
Published in The Express Tribune, May 20th, 2021.
Like Opinion & Editorial on Facebook, follow @ETOpEd on Twitter to receive all updates on all our daily pieces.