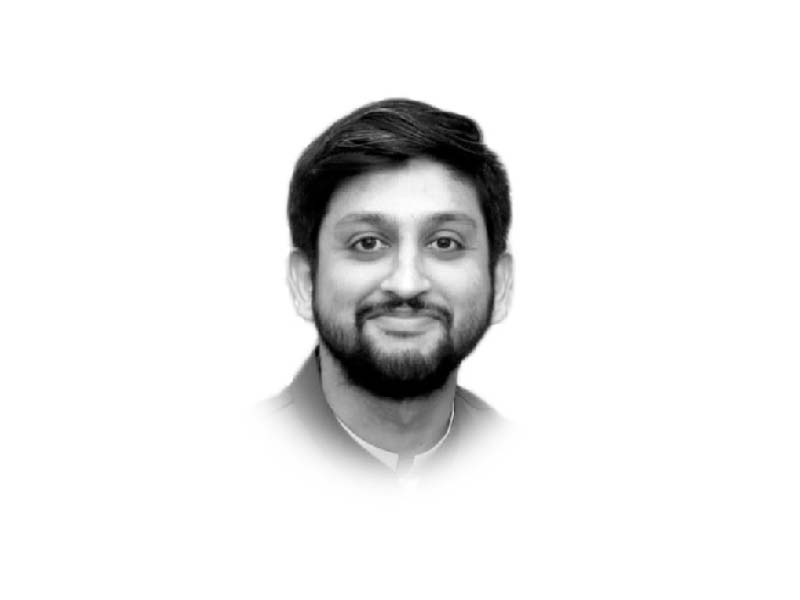 ---
Our black hole could not get any blacker. The Al Aqsa Mosque bleeds but we are helpless. The third holiest Islamic site fell under siege but we were unable to do anything.
The Muslim world has a black eye. From Palestine to Kashmir, the sufferings are endless. Muslim communities have been reduced to open-air jails where children and women are attacked and martyred, where property confiscation, home demolition and racism are a daily affair — all amid zero media coverage and intervention by the bearers of human rights.
The Al Aqsa Mosque and its peaceful Muslim worshippers were attacked by bloodthirsty Israeli Jewish settlers on the holiest night of the holiest month of Ramazan. The night sky was lit by stun grenades as screams and rubber bullets echoed around the Al Aqsa compound. This was an act of terror and mad aggression by a small population of fanatics silently backed by bigger powers. This was an act of dominion to further the illegitimate cause of the occupying forces of Israel. More than 200 Palestinians, including innocent children, have lost their lives to the Israeli barbarism that continues till date. Hundreds of buildings have also been razed to the ground in the Israeli bombing.
Why is the Muslim world largely silent and unable to do anything for our brothers and sisters in Palestine who are forced to live under an apartheid regime? Why are we so helpless? Is it because we have forgotten who we are and where we come from? Have we forgotten the teachings of Islam? Or is it because there is no "single" Islam today?
We have distanced ourselves from the true meaning of Islam. What was a single root now has multiple chords and branches. The religion advocates equality, justice, tolerance, and peace. Over the generations we have let go of these glorious principles and now our communities reek of everything but. The rich are crushing the poor, the strong are ripping the weak, the influential are out of the reach of justice, and profanities are uttered in every response. Allah befriends those who follow His commands and strays those who reject Him. And we wonder why we are so helpless?
We have not just let go of our history and identity but we have adopted new teachings and lifestyles altogether. We are the biggest importers of the western market. We prefer to wear, eat, sleep and talk in their colours. Our subliminal fascination with the West has reached the point where we foresee an absolute downfall of our social and family systems.
We have let our guard down and so foreign occupants have set foot on our lands and violated our sovereignty. They have not only taken over our lands, homes and lives but have also taken over our souls. The Muslim world faces a big divide as some Muslim countries have started recognising Israel while others have developed strong trade relations with the Zionist state. The Muslim ummah which was a symbol of unity and peace has now been reduced to a memory.
The stun grenades used in and around the Al Aqsa Mosque have stunned 1.6 billion Muslims across the world. We want to act but our bodies are frozen. We want to speak but our tongues are tied. We have to turn back to our common root and hold dearly the teachings of Islam close to our hearts, this time closer than ever before. We have to chop off all trunks and branches and return to a "singular" Islam to protect our holy sites.
Rest assured the dark and thick clouded sky above the Al Aqsa Mosque will clear and the sun will shine on the Muslim ummah. That would be the time when the real protectors of human rights will rise once again.
Published in The Express Tribune, May 20th, 2021.
Like Opinion & Editorial on Facebook, follow @ETOpEd on Twitter to receive all updates on all our daily pieces.
COMMENTS
Comments are moderated and generally will be posted if they are on-topic and not abusive.
For more information, please see our Comments FAQ