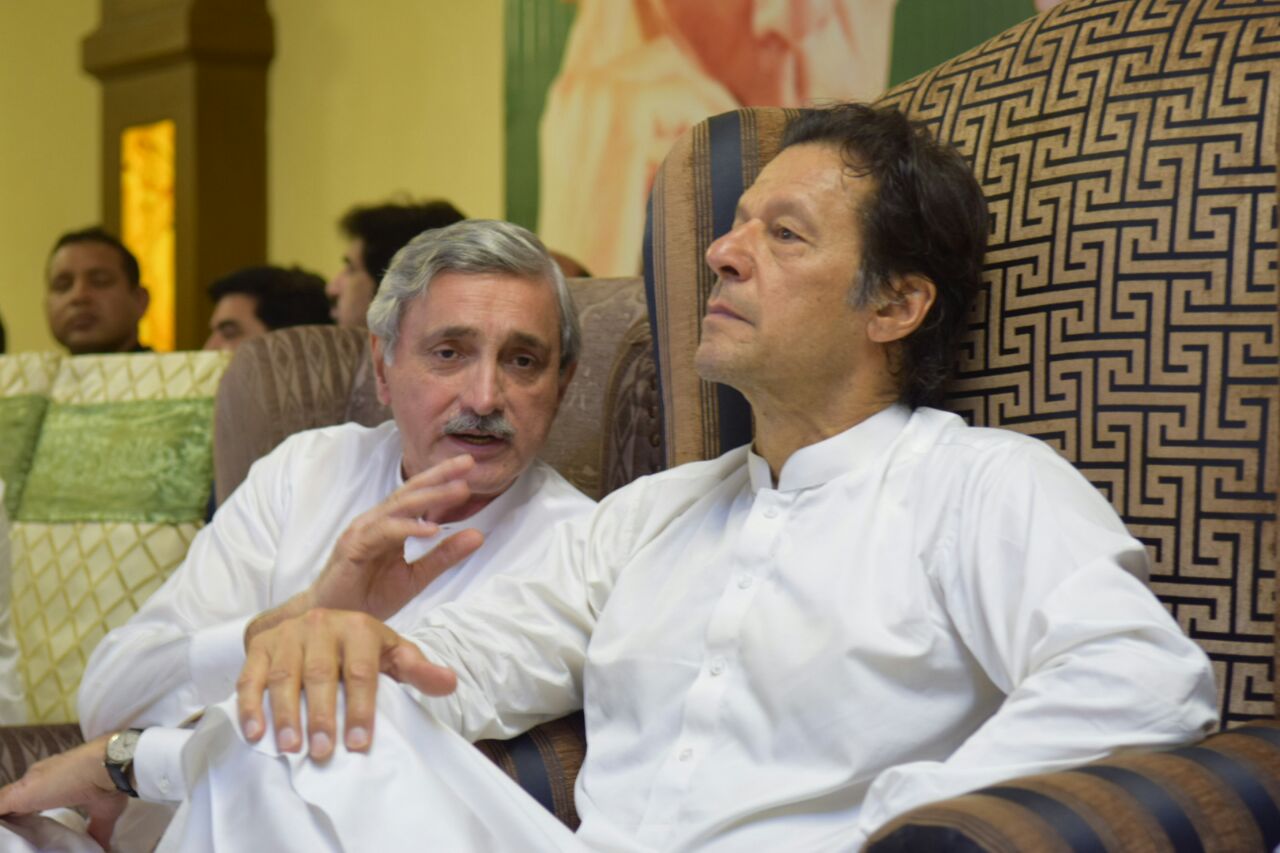 ---
KARACHI:
Soon after estranged Pakistan Tehreek-e-Insaf (PTI) leader Jahangir Tareen announced forming a 'like-minded group' of lawmakers, several party leaders took to Twitter to express solidarity with Prime Minister Imran Khan.
Federal Education Minister Shafqat Mahmood posted a tweet, saying "I am Shafqat Mahmood and I stand with my leader Imran Khan."
The party's MPA and aide Abdul Aleem Khan also took to the micro-blogging website to express his support with the embattled premier.
Senior leader Ali Zaidi went a step further and pledged to stand with "Imran Khan till my last breath!"
Several other party leaders also announced support for the premier over the latest political developments.
On Wednesday, Tareen said the likeminded "group" of party lawmakers supporting him was formed in response to Punjab government's retaliatory actions.
However, the former PTI general secretary refuted reports of a division in the party.
Read PTI govt is in 'hands' of Jahangir Tareen: Ahsan Iqbal
"We have not formed a forward bloc. We have appointed a focal person [Sardar Saeed Akbar Khan Niwani] to represent us in the [Punjab] assembly," he told reporters outside a Lahore court, where he appeared in connection with the money laundering case registered against him.
"The prime minister had promised to deliver us with justice but then the Punjab government began acts of retaliation against us," he claimed.
"We decided that we will raise our voice in the Punjab Assembly. The entire responsibility [of this development] lies on the Punjab government."
Tareen demanded that the Punjab government must immediately stop its pressure tactics against his group including transfers.
'Violation to cost membership'
Hours later, Foreign Minister Shah Mahmood Qureshi - also the PTI's general secretary - warned those violating party discipline, saying their basic membership may be affected if they continued to indulge in the practice.
"All members of the Pakistan Tehreek-e-Insaf (PTI) are bound to follow the discipline of the party," Qureshi said in a statement, released a day after estranged party leader Jahangir Tareen announced forming a group of like-minded group in the National and Punjab assemblies.
"Prime Minister Imran Khan invited those who expressed their reservations, listened to their concerns and assured them of delivering justice," he added.
He further stated that "No one can violate the party discipline over the vote of confidence and finance bill."