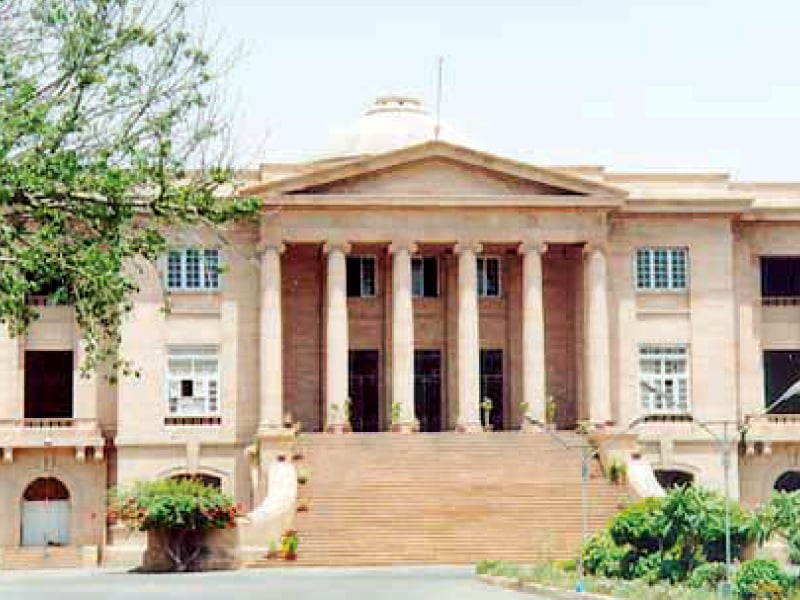 ---
KARACHI:
The Sindh High Court extended on Tuesday the stay on demolitions of leased houses near storm water drains till June 1.
Hearing a set of pleas filed against the razing of leased properties during anti-encroachment operations, a two-member bench, comprising Justice Syed Hasan Azhar Rizvi and Justice Rashida Asad, expressed annoyance at the Sindh government and the Karachi Metropolitan Corporation for their failure to answer the court's questions.
The high court had earlier directed the relevant authorities and the petitioners to seek clarification from the Supreme Court as to whether leased houses could be considered encroachments.
The court had further sought an explanation on whether the compensation amount decided by the government was enough for losing shelter besides seeking clarification on whether the construction of 30-feet-wide roads on either sides of the Orangi and Gujjar nullahs was approved by the apex court.
Read: SHC restricts demolitions along Gujjar, Orangi nullahs
During the hearing, Justice Rizvi inquired whether the apex court had conducted the hearing, which was scheduled for May 17, on the matter.
To this, the petitioners' counsel, advocate Faisal Siddiqui, replied in the negative. He informed the bench that the KMC has submitted a petition before the apex court seeking clarity on the high court's questions.
How is the KMC involved in the anti-encroachment operation while also seeking an explanation on the matter, questioned the bench.
The government's counsel replied that the apex court had ordered the razing of encroachments.
"The institution that issued the lease for the houses in question is now razing them," remarked Justice Rizvi. He observed that it would have been a different matter if any other institution had been carrying out the demolitions.
At this, the KMC's counsel maintained that the apex court had directed that the leases be canceled.
However, the bench remarked that the top court had not issued any such orders.
The bench inquired whether the authorities believe that the citizens who acquired leases are associated with land mafias.
Read more: SHC seeks details of compensation, resettlement plan
If the leased houses fall within the limits defined as encroached land then the houses are considered illegally occupied, replied the KMC's counsel.
However, when asked whether any action was taken against the officials who issued the said leases, the government counsels could not satisfy the court.
Following this, the petitioners' counsel stated that his petition should be dismissed without a penalty if the top court ordered cancellation of leases. He maintained that the anti-encroachment tribunal had issued a stay on the same grounds.
The bench was informed that the petition before the apex court is slated for hearing on May 24. The high court extended its stay order till June 1 and adjourned the hearing.
Published in The Express Tribune, May 19th, 2021.