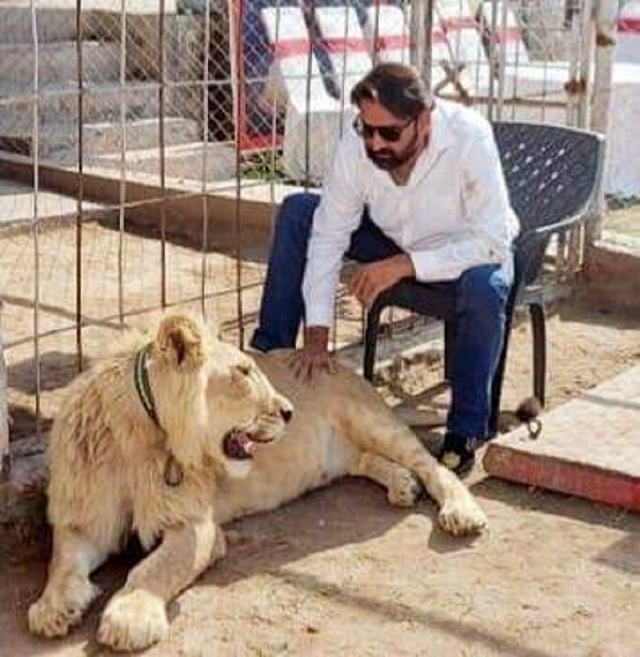 ---
LAHORE:
The Punjab wildlife department has decided to take action against a citizen, who shares photos and videos with an African lion on social media after NGOs working for wildlife protection lodged complaints.
Syed Imdad Hussain Shah, a resident of Saggian area of Lahore, is keeping an African lion as a pet at his farmhouse and he often shares photos and videos of himself and his friends with the wildcat on his social media accounts.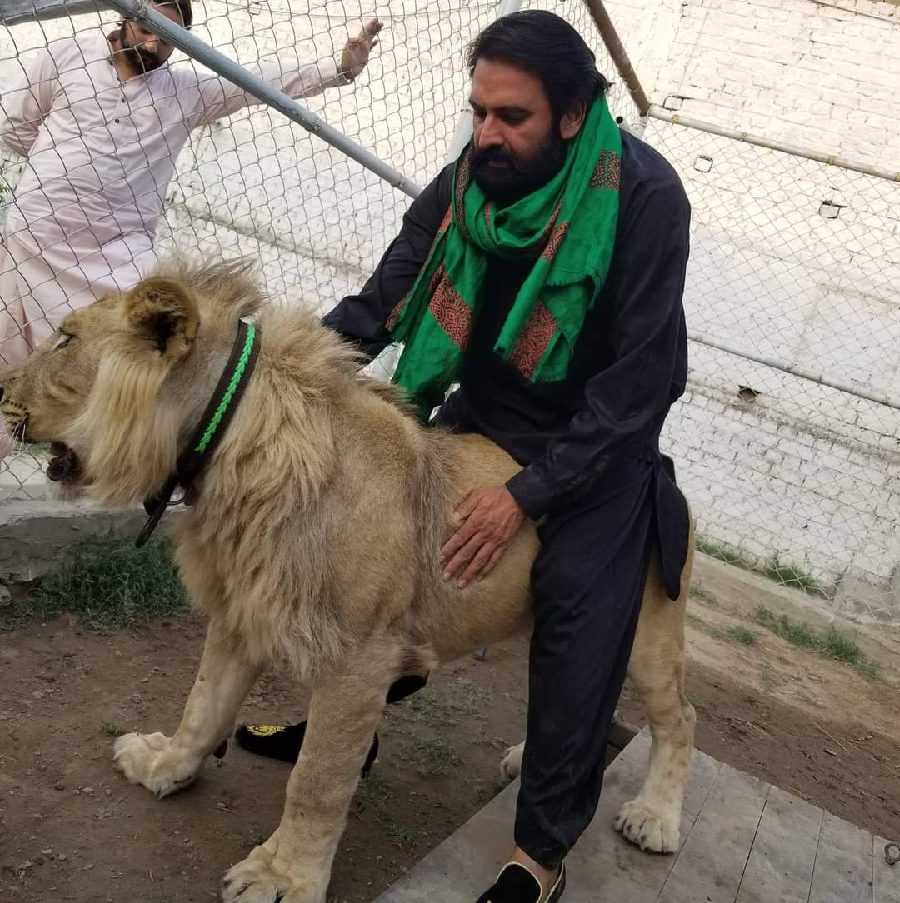 Wildlife conservation NGOs have termed the practice as "cruel and a dangerous act".
The owner bathes and feeds the wild animal with his own hands while he also allows his friends to go inside the lion's cage.
Animal rights NGOs and citizens had demanded the Punjab wildlife department to take action against the lion's owner after which the district wildlife authorities have decided to take action on directives of the provincial wildlife minister.
District Wildlife Officer Lahore Tanveer Ahmed Janjua said the lion is a dangerous animal and could not be kept within residential premises.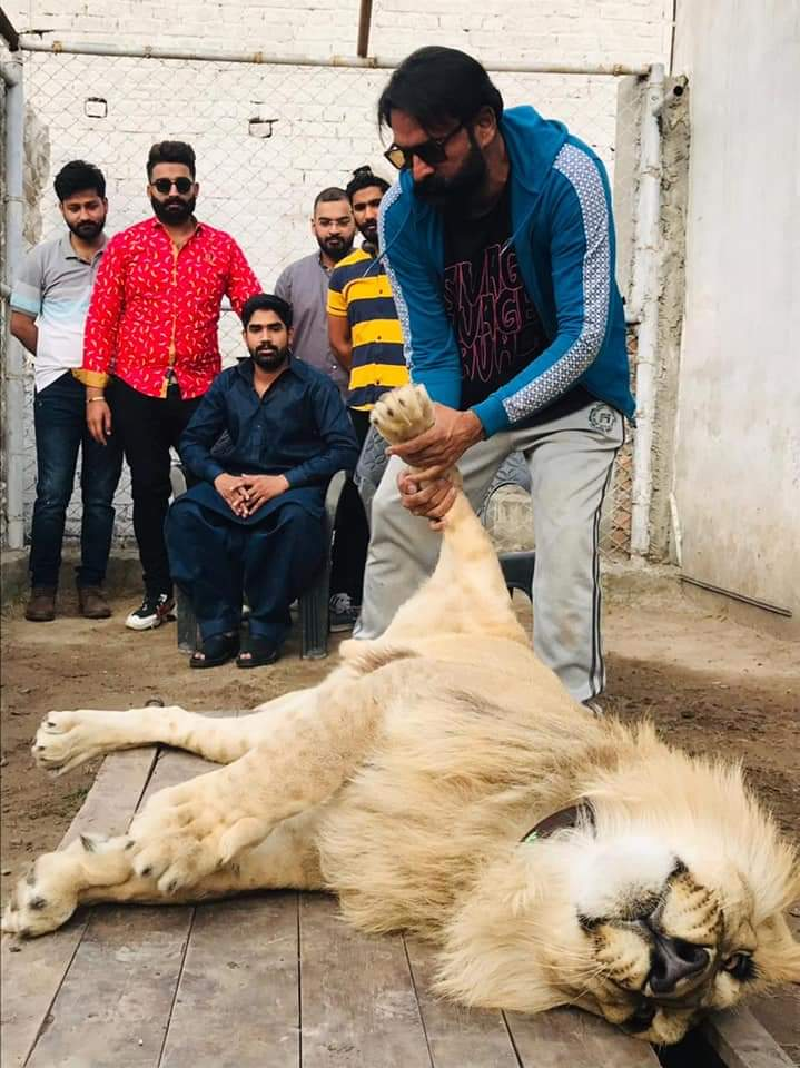 There are rules for keeping lions and tigers on breeding farms which must be adhered to, he said, adding that the provincial wildlife department would be serving Syed Imdad Hussain a warning notice to stop him from illegal possession of the wild animal which could lead to an untoward incident.
Hussain had been slapped with heavy fines for showcasing his tigers in rallies in the past.
COMMENTS
Comments are moderated and generally will be posted if they are on-topic and not abusive.
For more information, please see our Comments FAQ