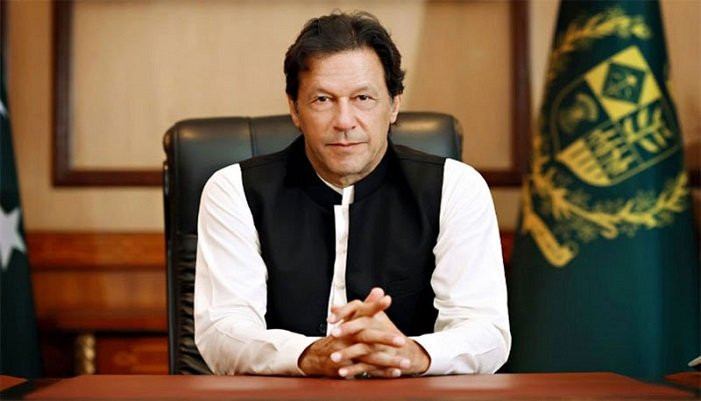 ---
ISLAMABAD:
Prime Minister Imran Khan has said that Opposition Leader in the National Assembly Shehbaz Sharif cannot be allowed to go abroad as there are corruption cases worth billions of rupees against him.
The interior ministry placed the PML-N president's name on the Exit Control List (ECL) on Monday after receiving the approval from the federal cabinet and completion of legal regulations. Shehbaz was supposed to fly to London for medical treatment for which he had obtained permission from the Lahore High Court.
"I have no personal issue with anyone but those who have looted national wealth cannot be released," the prime minister said while chairing a meeting of the federal ministers and spokespersons.
The meeting proposed to hold a countrywide protest on Friday against Israeli barbarism in Palestine, which Premier Imran approved.
A briefing was given on the economic situation of the country.
It was said that despite the coronavirus pandemic, "our economic indicators are positive, exports and remittances are steadily increasing".
At present, inflation is a global problem. However, "inflation in Pakistan is lower than in other countries". "Pakistan has the lowest prices of petroleum products in the region."
The prime minister said, "In this regard, the government is making all possible administrative and policy decisions to reduce inflation."
Read more: Shehbaz Sharif's name not included in ECL: Rashid
PM Imran directed his team to ensure that the benefits of positive economic indicators go directly to the public. "The next budget should focus on public relief and development projects."
Separately, Imran chaired a meeting to discuss the agreements he made during his visit to Saudi Arabia.
The foreign secretary gave a presentation on the progress of the prime minister's visit.
Imran said, "There is a lot of scope for bilateral cooperation between Pakistan and Saudi Arabia in the fields of trade, energy, tourism and manpower."
The prime minister noted the cordial hospitality in Saudi Arabia and the close cooperation between the two countries in various fields, including economy and investment, and directed the relevant ministries to take immediate and full action on the decisions taken during the visit.
The Prime Minister also laid special emphasis on the implementation of agreements to promote Saudi investment in Pakistan.
He directed the concerned ministries to ensure close liaison with the concerned Saudi ministries for the benefit of both the countries within a specified period.
On Saudi Vision 2030, he referred to the employment opportunities for Pakistan's skilled and semi-skilled manpower in the coming decades, saying that if taken full advantage of it, it would help improve and develop Pakistan's economy.
He stressed the need for comprehensive measures to harness the true potential of the special relationship between Pakistan and Saudi Arabia.