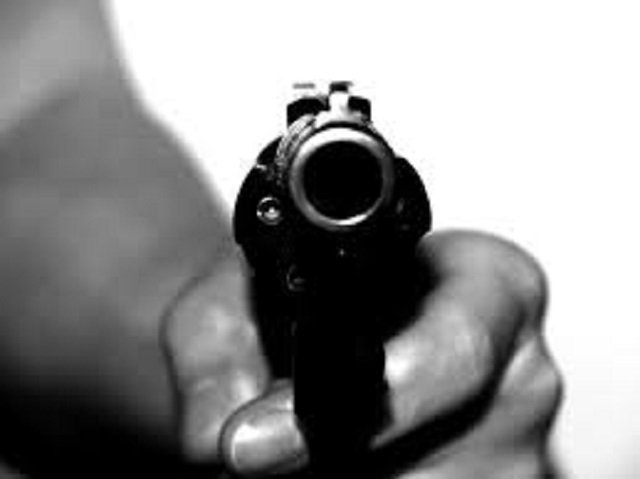 ---
JARANWALA:
At least four people, including a man and his two sons, were shot dead by six motorcyclists near Jaranwala on Monday.
The suspects also abducted two children of a divorced woman who had refused their marriage proposal.
According to police officials, Zeeshan alias Shana, a resident of chak No. 562, who is a close relative of 70-year-old Mushtaq Ahmed, a resident of nearby Chak No. 563, had sought to marry his divorced daughter Anila. However, Mushtaq had rejected the proposal.
Zeeshan and other suspects came on motorcycles, barged into Mushtaq Ahmed's house and opened fire. Mushtaq and his son Jamil, 49, died on the spot, while his other son Nazir, 45, was taken to a hospital in critical condition, where he succumbed to his injuries.
The assailants also abducted a daughter and son of Mushtaq's daughter and took them to their village, where they also shot dead 32-year-old Adnan Karamat for resisting them. Landianwala police reached the spot and shifted the bodies to Allied Hospital for postmortem. They also started raids to apprehend the attackers.
A wave of fear and panic swept through both villages after the killing of the four people. The regional police officer took notice of the incident and sought a report from CPO Sohail Chaudhry, while issuing orders to arrest the suspects in the murders and fulfill all the requirements of justice.
The city police officer formed four teams headed by the SP and DSP Jaranwala who are conducting raids to arrest the suspects.
Mushtaq's daughter was reportedly divorced some time ago and Zeeshan was seeking to marry her.
The elderly and his sons had allegedly thrashed Zeeshan for sending the marriage proposal, in retaliation for which he killed them, local police officials said.
The attackers kidnapped the woman's two children. However, local police officials said a csse regarding the incident would be registered after any of the bereaved families would file a complaint.
In a similar incident in January, at least five persons were killed during a firing incident in Kotli Sian area.
Police said a man deranged over a family dispute opened fire at his in-laws. As a result of the firing, five persons died on the spot. The suspect fled the crime scene.
On September 30 last year, in a bid to seize property and money, an elderly man was allegedly murdered by his daughter-in-law and grandson in Faisalabad. Reportedly, 85-year-old Basheer Ahmed, son of Imamuddin, lived with his son Nadeem Abbas in Iqbal Tow in Ghulam Muhammadabad. The grandson of the deceased, identified as Waseem Abbas, wanted to seize his grandfather's property and bank balance.
Waseem along with his mother Aasia Bibi had an altercation over the property issue with the elderly man. Waseem hit the victim in the head with a brick. He was shifted to a nearby hospital where he succumbed to injuries.
On July 14 last year, a man shot dead his brother-in-law and injured two other family members over a domestic dispute.
The accused was deranged after he was warned by his in-laws to not beat his wife.
In another in incident in July last year, a man shot dead his two nieces over a marriage dispute.
Tandlianwala city police shifted both the bodies to a hospital for postmortem.
Accused Allah Rakha, a resident of 240 Mor, Jaranwala, reportedly wanted to marry off his sons to his brother Allah Ditta's daughters Sidra and Rani Bibi.
Allah Ditta did not agree with his brother's suggestion and in resentment, Allah Rakha came to his brother's house and opened fire on his daughters.
Published in The Express Tribune, May 18th, 2021.
COMMENTS
Comments are moderated and generally will be posted if they are on-topic and not abusive.
For more information, please see our Comments FAQ