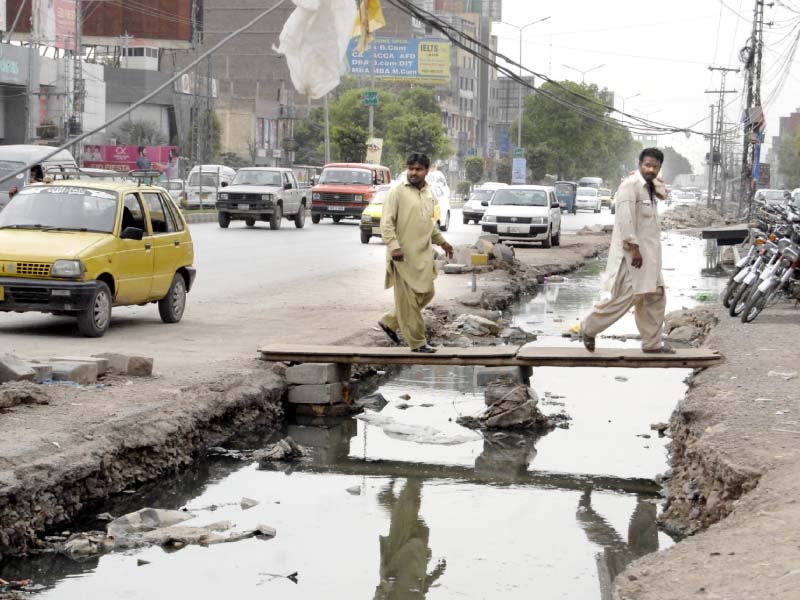 ---
KARACHI:
The cleaning of storm water drains in Karachi is in full swing, the National Disaster Management Authority (NDMA) claimed on Sunday following the looming threat of Cyclone Tauktae hitting Balochistan and Sindh in the coming days.
According to the authority's spokesperson,14,900 tonne of garbage had been removed from the Mahmoodabad drain so far, whereas 153,031 tonne of garbage had been disposed of from the Orangi drain and 73,550 from the Gujjar Nullah.
The spokesperson claimed that the encroachments in the city were making it difficult to access and clean the drains.
He added that the authority was in contact with the relevant department on a priority basis to resolve the issue.
A day before, on Saturday, Sindh Chief Minister Murad Ali Shah, while presiding over a meeting regarding the Cyclone Tauktae, declared emergency in all the districts located along the coastline as part of precautionary measures to avoid any untoward situation.
Read Cyclone 'Tauktae' threatens coastal regions of Pakistan, India
"A control room should be established at the chief secretary's office to keep close coordination with all the districts, in respect of their requirements and giving them necessary instruction on behalf of the government," he said.
Following a briefing in this regard by Pakistan Meteorological Department (PMD) and Pakistan Disaster Management Authority (PDMA), the chief minister directed the administration in Karachi to start clearing all the choking points of the nullahs.
He also directed Karachi Commissioner Naveed Shaikh and Administrator KMC Laiq Ahmed to start removing all the billboards, neon-signs and ask the builders to take precautionary measures.
The cyclone is heading towards Indian Gujrat, but its periphery is expected to hit the coastline of Balochistan and Sindh causing torrential rain, high winds and rough sea.
There are two possible tracks of the cyclone, the chief minister was told. If the cyclone crosses Indian Gujrat, then its outer peripheral effect would be on Thatta, Badin, Mirpurkhas, Tharparkar, Umerkot and Sanghar districts.