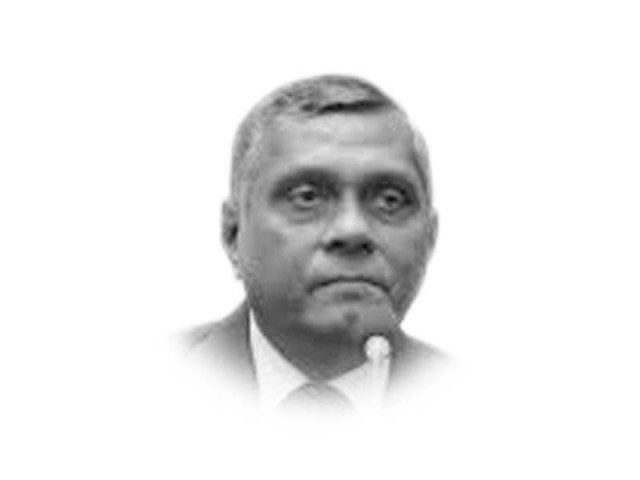 ---
In an interview given to a private TV channel of Pakistan on May 8, Foreign Minister Shah Mahmood Qureshi took a different position on the country's age-old position on Jammu & Kashmir by stating that the removal of article 370 which gives special status to the Indian occupied Jammu & Kashmir can be called New Delhi's 'internal matter' whereas the real source of concern for Islamabad is article 35-A which protects the demographic status of the occupied region by disallowing Indian residents to buy property, get a domicile and cast a vote in elections. Later, in a tweet on May 10 Qureshi tried to placate his stance on article 370 by terming occupied Jammu and Kashmir a disputed territory warranting resolution according to the UN Security Council resolutions.
Immediately, after his interview, the PML-N launched a fierce attack on the foreign minister accusing him of taking a U-turn on Article 370 as he and Prime Minister Imran Khan had, on several occasions, opposed revocation of Article 370 by the Indian state under the cover of Jammu & Kashmir Reorganization Act of August 5, 2019. PPP Senator Sherry Rehman also lambasted the foreign minister's stance on Article 370 and called it a departure from Pakistan's principled stand on occupied Jammu and Kashmir because the said article gave birth to Article 35-A.
What is Article 370 and how far it is different from Article 35-A and how India by revoking both these articles not only absorbed the occupied Jammu and Kashmir into the Indian Union but also opened floodgates of non-Muslim settlement particularly in the Muslim-dominated Valley of Kashmir? Why did Foreign Minister Qureshi downplay the importance of Article 370 and called for the restoration of Article 35-A? Historically and factually, Article 370 came into effect in 1949 which exempted Jammu and Kashmir State from the Indian constitution. That article, according to Sheikh Mohammad Abdullah who is called the Lion of Kashmir and the first Prime Minister of J&K, became the basis of the relationship between the Indian state and the state of J&K. That article allowed the Indian-administered region jurisdiction to make its own laws in all matters except finance, defence, foreign affairs and communications.
Likewise, Article 370 established a separate constitution and a separate flag and denied property rights in the region to outsiders which meant that the residents of the state lived under different laws from the rest of the country in matters such as property ownership and citizenship. That was the special status which was given to the Indian occupied J&K in 1949 which diminished with the passage of time. Prime Minister was replaced with Chief Minister, and President with Governor. With each passing day, the erosion of the writ of Article 370 led to a direct control of occupied J&K by the Indian state as most of the times since 1970s Governor's rule was imposed by New Delhi. Consequently, Article 370 which provided special status to occupied J&K as compared to other Indian states became a piece of paper which was ultimately revoked by the Modi regime on August 5, 2019.
As far as Article 35-A in concerned, it was introduced through a presidential order in 1954 to continue the old provisions of the territory regulations under Article 370 of the Indian constitution and permitted the local legislature in the disputed territory to define permanent residents of the region. It forbade outsiders from permanently settling in the occupied territory, buying land there, getting local government jobs and security education scholarships. The article, referred to as the Permanent Residents Law, also bars female residents of the occupied region from property rights in the event that they marry a person from outside the state. The provision also extends to such women's children.
While analysing articles 370 and 35-A, it becomes clear that the former was the essential source of legitimacy which India derived while maintaining its association with occupied J&K and its importance cannot be relegated. That article thus cannot be termed India's internal matter because as rightly stated by Mehbooba Mufti, a former chief Minister of occupied J&K, by revoking Article 370, India lost its legal and legitimate status over the disputed territory. She asserted that after the revocation of Article 370, Kashmiris are not bound to maintain their association with India and without reversing the August 5, 2019 acts by the Modi regime, things cannot be normalised. Foreign Minister Qurreshi downplayed the importance of Article 370 by calling it India's 'internal matter' while terming the revocation of Article 35-A a major source of conflict because of the demographic changes the Indian state is undertaking in occupied J&K by issuing thousands of domicile certificates, patronising settlement of non-locals in J&K, trying to transform the Muslim majority of occupied Valley of Kashmir into a minority.
The controversy over Articles 370 and 35-A needs to be examined from two major angles, as follows.
First, while Article 370, which gave special status to J&K in the Indian Union, was severely violated, Article 35-A remained intact. During the election campaign, the alliance led by BJP and Shiv Sena had pledged to scrap both these articles. Foreign Minister Queshi was right when he called revocation of article 35-A a major development because of subsequent policies of New Delhi which patronised the settlement of non-Muslims in the Valley of Kashmir; the issuance of thousands of domiciles since August 2019 to non-locals; and occupation of land illegally so as to transform the demographic complexion, particularly in the Muslim-majority Valley of Kashmir. If Article 370 has been challenged in the Indian Supreme Court, revocation of Article 35-A is being implemented by the BJP-led Modi regime.
Second, is it not a reality that almost two years have passed since India revoked Article 370 and 35-A and absorbed occupied J&K into the Indian Union and no cogent voice at the international level has been raised against such illegal acts? The Modi regime — despite being under attack over its mishandling of the pandemic crisis — has maintained the Kashmir lockdown and gone ahead with the siege and search operations and extra-judicial killings in Kashmir, and appears under no pressure to reverse its August 5, 2019 acts. Prime Minister Imran and Foreign Minister Qureshi may continue to remind India that any normalisation process can only take place if New Delhi reverses the unilateral acts of August 5, 2019, but the situation on the ground has not changed and there is no indication of any positive transformation of India's stance on J&K. When Pakistan demands the restoration of Article 370 then why had the foreign minister, during the mentioned TV interview, called it India's internal affair? How can he eat his own words when there is a documentary evidence of what he had uttered about Article 370?
It seems Pakistan's Kashmir policy is still shrouded in confusion, and one can hear various voices from the side of the government. Furthermore, when the Prime Minister and the Foreign Minister say that Pakistan wants the resolution of the Kashmir conflict only in line with the Security Council resolutions, but they are unable to mention how it is possible. And when the Prime Minister says that normalisation of relations with India can only take place if New Delhi reverses its August 5, 2019 acts, in that case he is unable to state how it will be achieved. Hence, the controversy over Articles 370 and 35-A needs to be understood in the context of India's unilateral measures of August 5, 2019 and Pakistan's failure to prevent the absorption of J&K into the Indian Union.
Published in The Express Tribune, May 16th, 2021.
Like Opinion & Editorial on Facebook, follow @ETOpEd on Twitter to receive all updates on all our daily pieces.
COMMENTS
Comments are moderated and generally will be posted if they are on-topic and not abusive.
For more information, please see our Comments FAQ