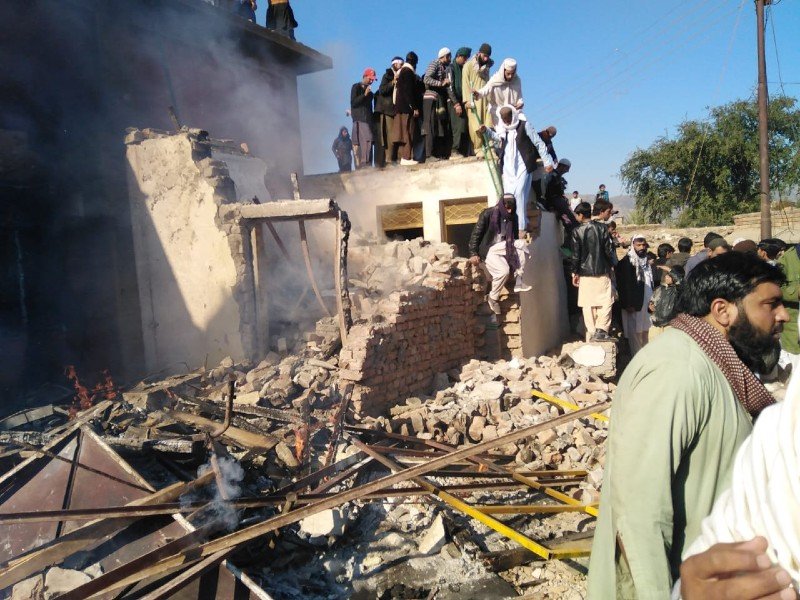 ---
PESHAWAR:
Pure white marble and Burma teak is being imported from Greece for the reconstruction of the vandalised Hindu temple in Southern Khyber-Pakhtunkhwa's Karak district.
Speaking to The Express Tribune, members of the Hindu community said the temple was originally built in the old Victorian style in 1919 but it was abandoned by the Hindu community soon after partition when the entire Hindu population migrated to India in the face of deadly anti-Hindu riots.
In 1997, Maulana Sharifullah of JUI-F along with his followers attacked the temple and badly damaged it after which it remained in the same state till 2015 when the Supreme Court of Pakistan permitted the Hindu community to worship there and take possession of it.
"The community collected money and it was rebuilt at a cost of Rs70 million for which Burma teak was imported especially along with the pure white marble from Greece. The 12 marla building was built with special devotion by the Hindu community," said a local Hindu from Bannu.
The temple was vandalized once again by a mob led by Maulana Sharifullah on December 30 last year after he made an inflammatory speech at a local Pakistan Democratic Movement (PDM) rally and asked people to march on the temple.
READ Karak Hindu temple reconstruction begins
As per the agreement between the K-P government and Hindu community, the temple and Samadhi will be rebuilt and all the material previously used in the constriction will be used including the famous Burma teak and Greece marble which is not available locally.
"Government has approved Rs30.41 million for the reconstruction which will not be sufficient to use all these expensive materials. It is very difficult to complete the construction work within a six month time frame," he said, adding that the lack of funds could delay the project.
As per an agreement reached between the government, local residents and Hindu community, all the perpetrators of the temple attack were pardoned on the condition that they will not interfere in the constitutional rights of the Hindu community.
When contacted, Special Assistant to CM on Minorities Affairs Wazir Zada said the construction work was going on in full swing and all security arrangements had been made including the deployment of police at the site.
The Terri Samadhi and temple belong to a Hindu yogi and Saint Shiri Prem Hanas Meharaj who died on the spot under a tree and was buried there. Normally the bodies of the yogis and saints are not cremated by the Hindu community. They are buried instead and a Samadhi is built on it.
Published in The Express Tribune, May 13th, 2021.
COMMENTS
Comments are moderated and generally will be posted if they are on-topic and not abusive.
For more information, please see our Comments FAQ