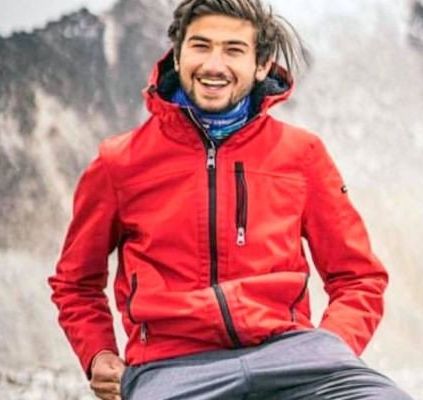 ---
ISLAMABAD:
It can best be described as another feather in the cap or crown of Pakistani mountaineers as two more young Pakistanis Sirbaz Khan and Sheroze Kashif scaled the pristine heights of the 8,868m Mount Everest the world's tallest mountain.
In this regard, Minister for Inter-Provincial Coordination (IPC) Dr Fehmida Mirza, Secretary Mohsin Mushtaq and Pakistan Sports Board (PSB) Director General (DG) Col (retd) Asif Zaman have sent messages of felicitations to the duo for their monumental achievement.
In their messages, issued on Wednesday, they said that it was wonderful to see the two mountaineers reaching atop the world and hoisting Pakistan's flag there.
Thirty-two-year-old Sirbaz, who last month called on the minister before departing for Nepal scaled Everest on early Wednesday, became the second Pakistani in two days to achieve the feat.
READ 19-year-old becomes youngest Pakistani to summit Everest
Earlier, on Tuesday Shehroze Kashif (19) became the youngest Pakistani to ascend the peak.
Sirbaz, who is on a mission to become the first Pakistani to climb all of the World's 14 peaks above 8,000m shot to stardom when last month. He along with Muhammad Abdul Joshi, another Pakistan mountaineer climbed Nepal's 8,091-metre Annapurna peak.
The duo became the first Pakistanis to do so. All in all, ascending Everest is Sirbaz's seventh accomplishment of climbing 8,000m above peaks. "It is heartening to see that our mountaineers are exhibiting great courage and spirit to shine in the world of mountaineering. They are a role model for their peers. I hope the aspiring climbers will draw inspiration from them," Fehmida said.
Published in The Express Tribune, May 13th, 2021.